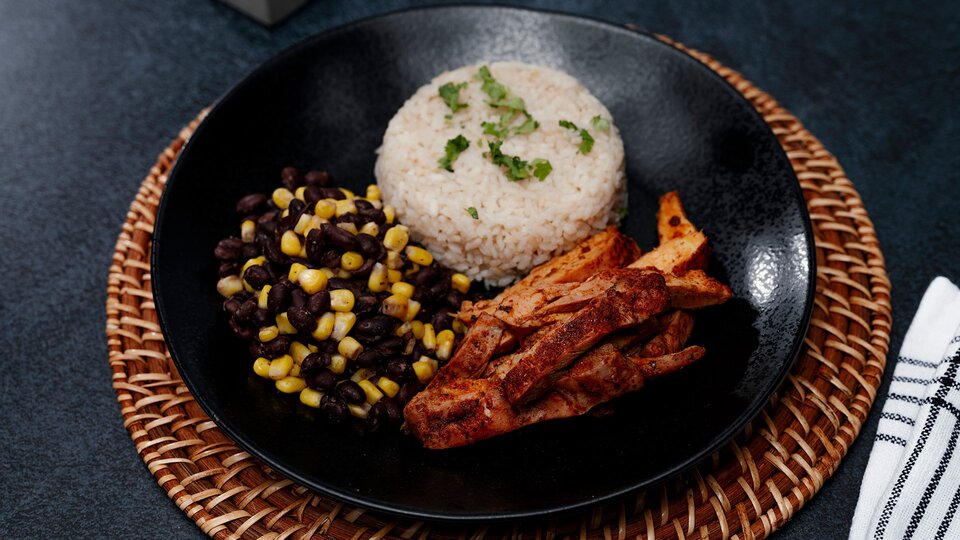 Our pollo asado is marinated in the best flavors to complement the chicken thigh and then grilled to absolute perfection.
Ingredients
1 serving pollo Asado
1 serving asado Marinade
½ cup brown rice
½ tbsp lime juice
1 tbsp coriander
2 oz low-sodium black beans
¼ cup, kernels corn
1 tbsp salsa
Directions
Prepare rice to your specifications.
Add lime juice and fresh chopped cilantro and toss.
Drain black beans and corn.
Add to sauce pan with salsa and heat.
Remove plastic from Pollo Asado package.
In a skillet, add one serving of protein and a portion of the asado marinade and heat for 2 minutes, stirring every 30 seconds.
Plate up and serve!