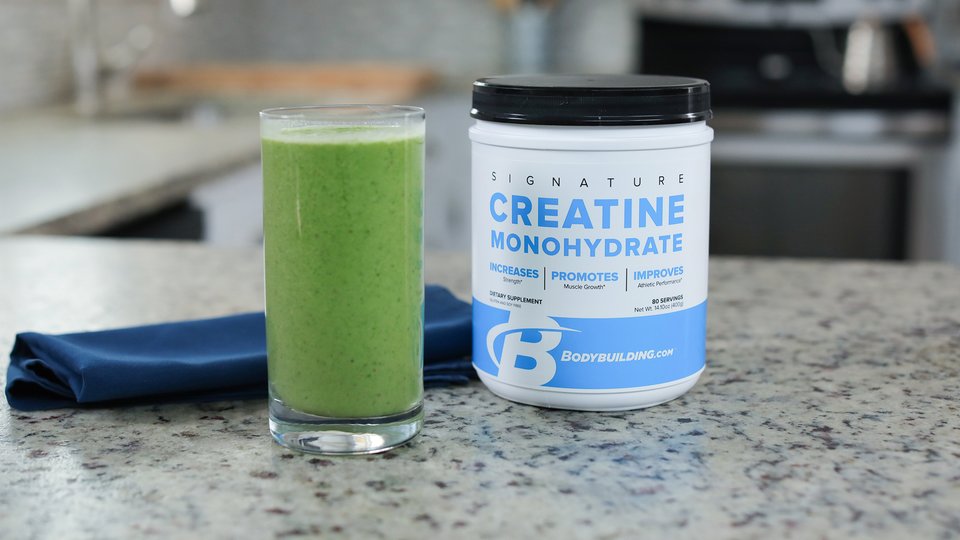 Kiwi and kale and creatine, oh my! This all-natural recovery shake has all the leafy green goodness of a green smoothie with the tropical twist of kiwi. Add or substitute glutamine for an extra recovery boost!
Ingredients
2 cup 1" pieces, loosely packed kale
1 whole kiwi
1 tbsp natural peanut butter
1 tbsp honey
1 scoop signature Creatine
1½ cup skim milk
Directions
In a blender, combine all ingredients and blend until completely smooth. Taste and add a little more sweetener if needed.
Pour into a tall glass and serve.