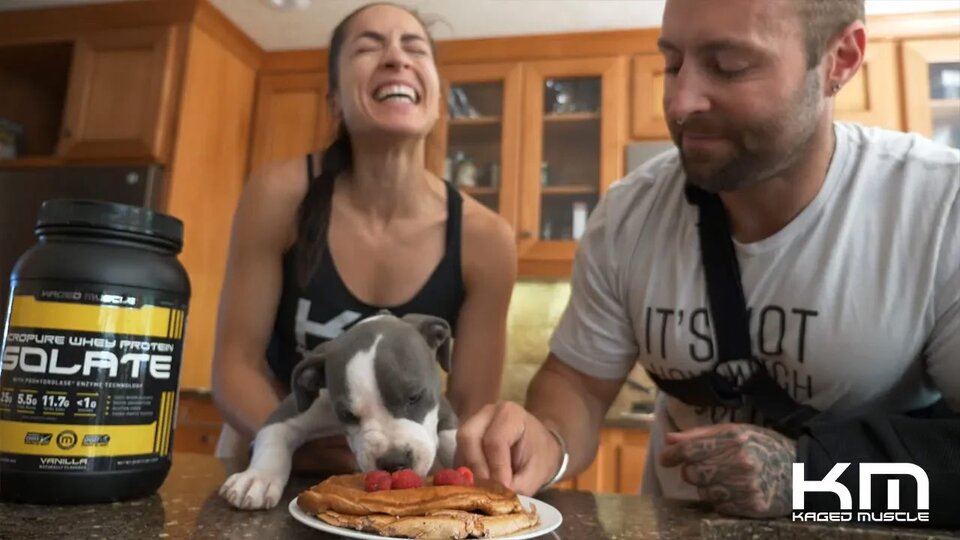 With slightly fewer carbohydrates and a higher healthy fat content, these pancakes will help curb cravings successfully. Fats boost satiety by slowing down digestion, leaving you fuller for longer.
Ingredients
4 large egg whites
1 whole egg
¼ cup old-fashioned oats
1 tbsp natural almond butter
1 tsp cinnamon
½ cup raspberries
Directions
Mix egg whites, whole egg, oats, protein powder, and cinnamon in a blender for 20–30 seconds.
Cook pancakes using cooking spray in a hot pan.
Serve topped with raspberries and a drizzle of sugar-free pancake syrup.