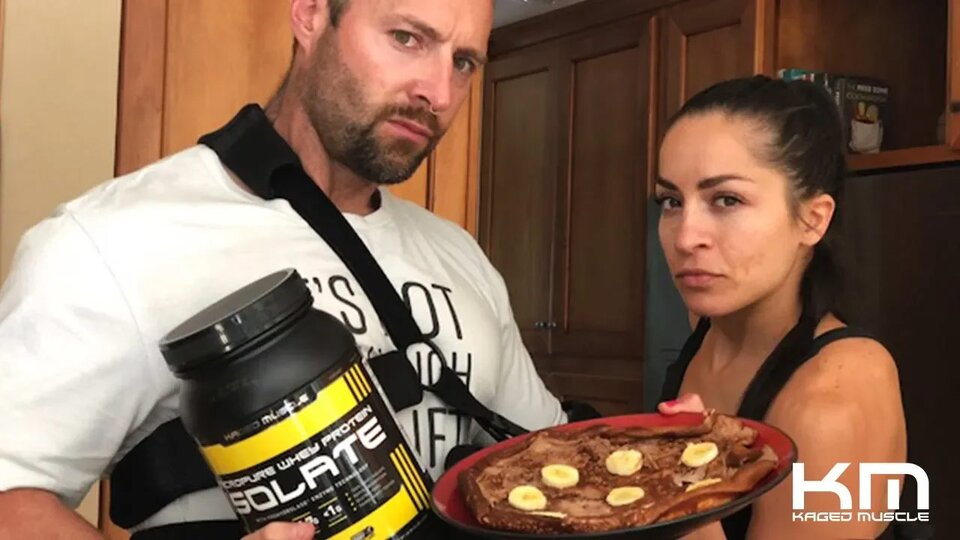 This recipe is perfect for those days when you experience an intense craving for chocolate. Not only does the banana offer a great flavor alongside chocolate, but it also provides additional potassium for improved performance and recovery.
Ingredients
4 large egg whites
1 whole egg
1 tbsp unsweetened almond milk
¼ cup old-fashioned oats
1 medium (7" to 7-7/8" long) banana
Directions
Mix egg whites, whole egg, oats, protein powder, banana, and almond milk in a blender for 20–30 seconds.
Cook pancakes using cooking spray in a hot pan.