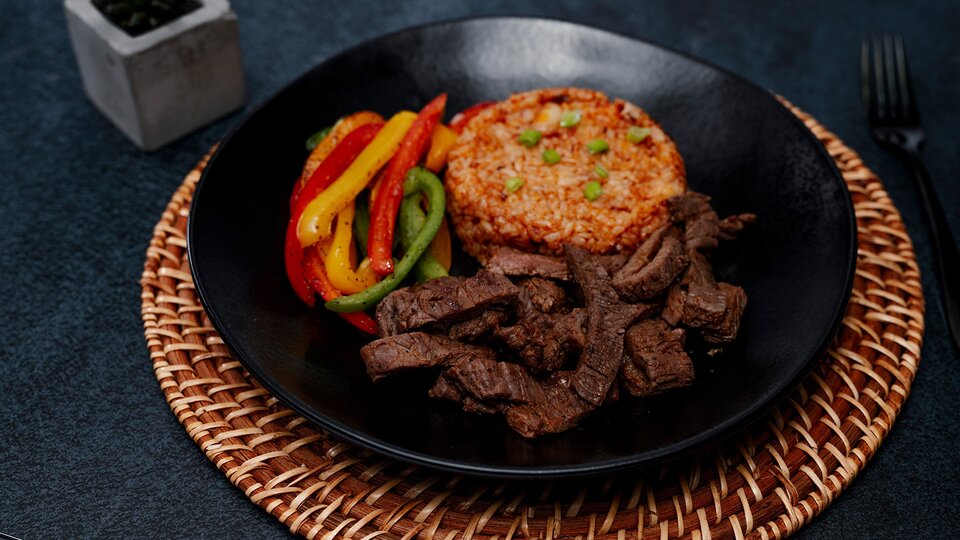 Our thin flank steak is first marinated to enhance flavor, then grilled on a charbroiler, flipped, basted again, and then finished medium rare. The asada marinade is made with fresh lime juice, cilantro, and special spices.
Ingredients
1 serving carne Asada
1 serving asada Marinade
½ cup brown rice
1 oz embasa chipotle peppers in adobo sauce
⅓ cup, sliced red bell pepper, sliced
⅓ cup, sliced green bell pepper, sliced
⅓ cup yellow pepper, sliced
Directions
Prepare rice to your specifications.
Add chipotle peppers in adobo and mix.
Slice peppers and sauté in pan until tender.
Remove plastic from Carne Asada package.
In a skillet, add one serving of protein and a portion of the asada marinade and heat for 2 minutes, stirring every 30 seconds.
Plate up and serve!