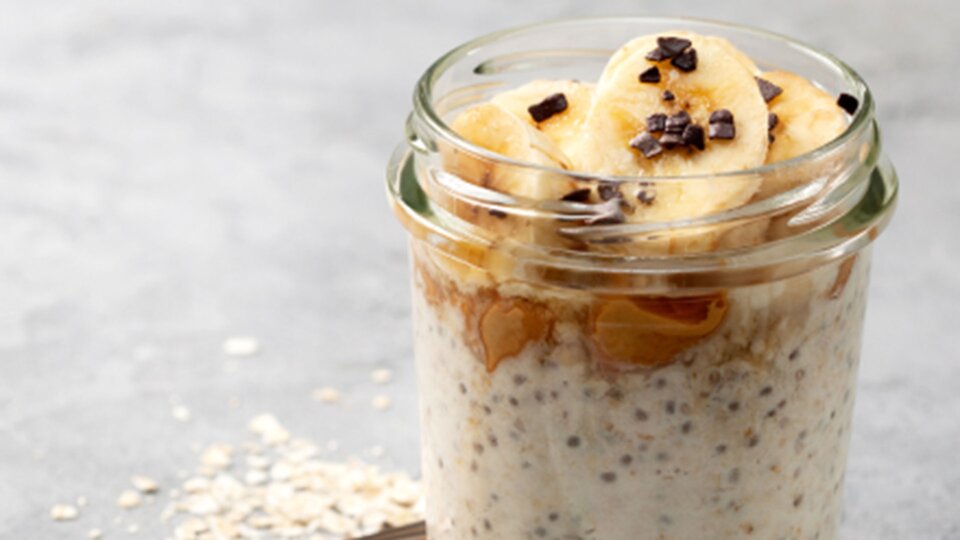 Who says that you can't combine your coffee and oats together in one super breakfast meal?
Directions
In a bowl, combine 1 scoop Dymatize ISO100 DUNKIN' Cappuccino Flavor protein powder, almond or oat milk, rolled oats, almond butter, and chia seeds.
For the topping, slice half of a banana and sprinkle with dark chocolate chips.
Cover and place in fridge overnight.
Enjoy in the morning!