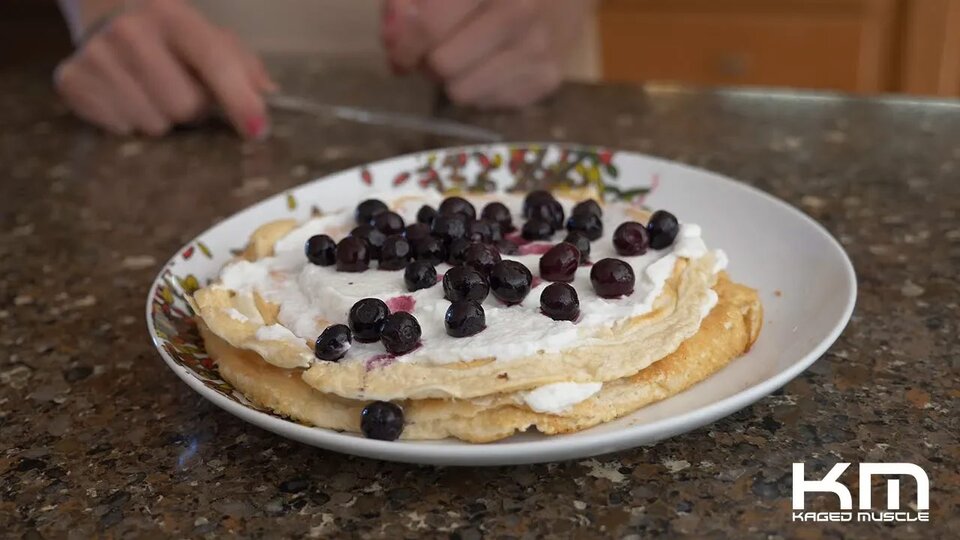 This recipe is very refreshing, perfect for a hot summer's day! There are more calories in these pancakes as opposed to the first recipe, so choose an appropriate day when your energy demands are higher.
Ingredients
4 large egg whites
1 whole egg
¼ cup old-fashioned oats
½ cup low-fat frozen yogurt
½ cup blueberries
Directions
Mix egg whites, whole egg, oats, and protein powder in a blender for 20–30 seconds.
Cook pancakes using cooking spray in a hot pan.
Serve with frozen yogurt and blueberries.