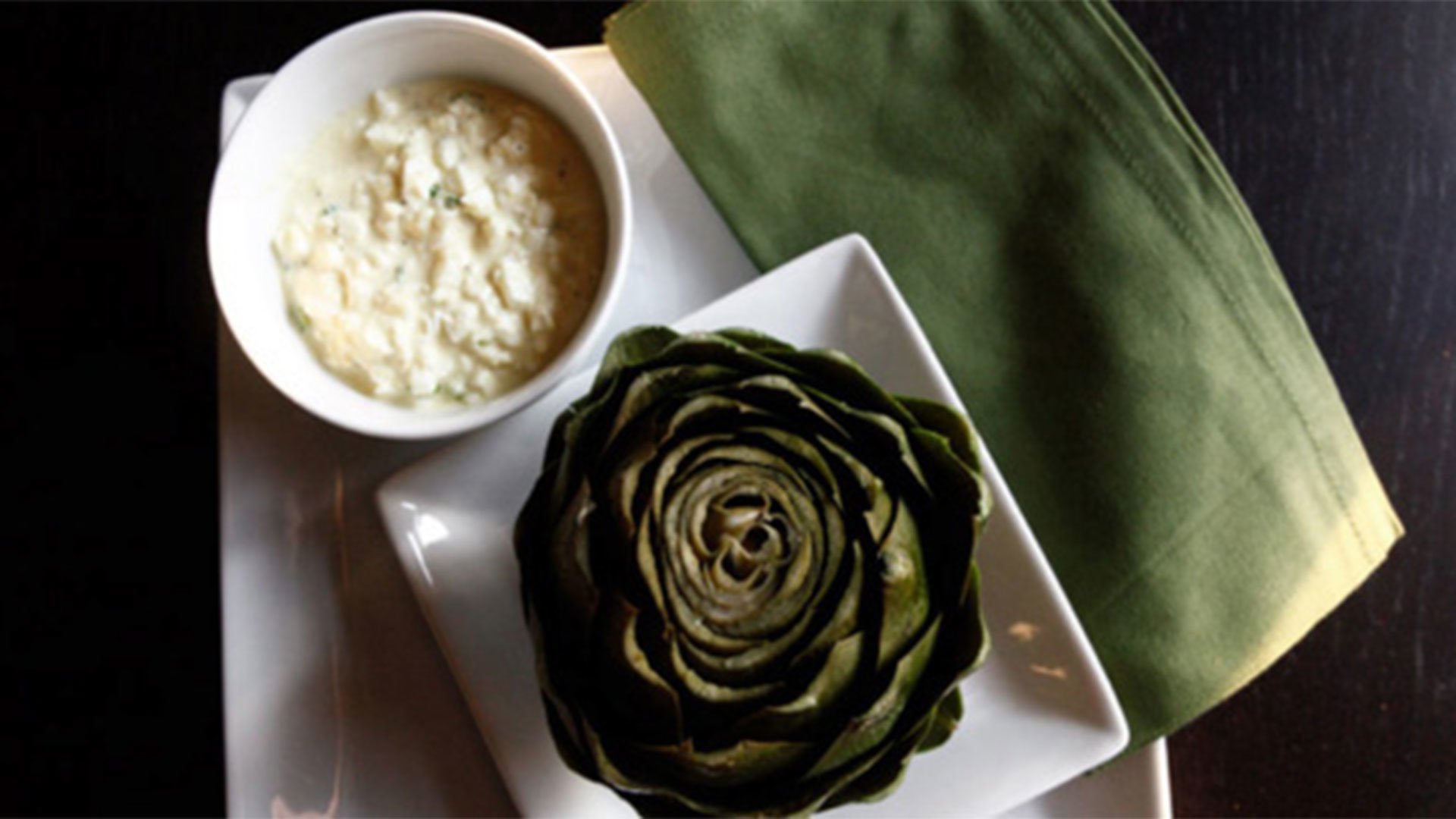 The Paleo principles are simple: if you can grow it or kill it, eat it. If it's been processed, don't. Here are six meals for one full day of Paleo perfection!
Ingredients
2 whole, medium artichoke
3 large hard-boiled egg
2 tbsp green onion, sliced
2 tbsp white vinegar
1 tsp mustard
1 tsp olive oil
3 tbsp water
salt and pepper to taste
Directions
Place artichoke in a large, water-filled pot and place over medium heat.
Bring water to a boil and let it cook for 45 minutes.
While artichokes are cooking, separate yolks from egg whites, smash yolks with fork and finely chop the whites.
Place in a bowl and combine with the rest of the ingredients.
Mix well, add purified water, and mix again.
Once artichokes are done, let them cool and serve with dipping sauce.