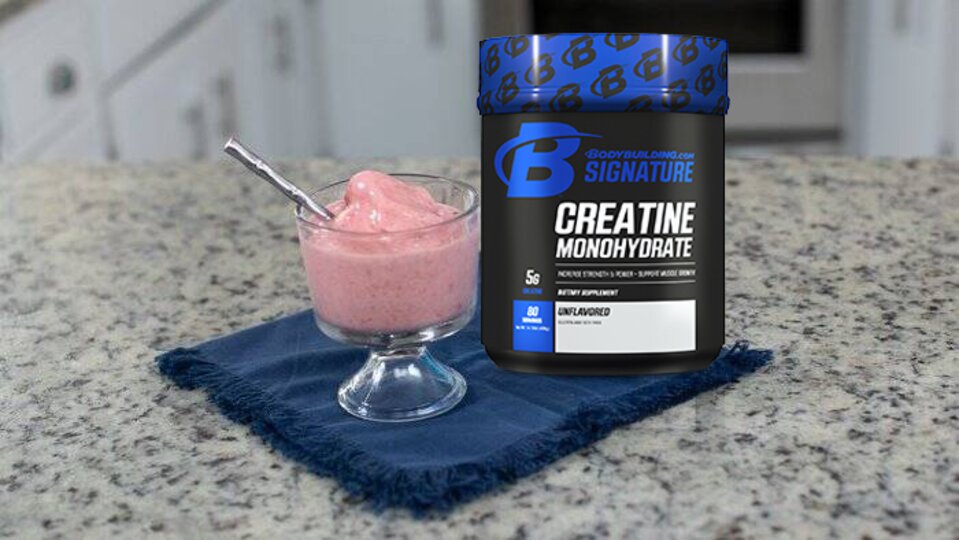 If you've never tried to make your own frozen treat, this is the recipe for you. No fancy popsicle molds or ice-cream makers needed here--just a simple food processor or a high-powered blender. This recipe calls for frozen strawberries and pineapples, but you can experiment with your favorite frozen berries for your own unique spin. Add a few scoops of creatine and you've got yourself a natural and refreshing warm weather treat that's great for your muscles, too.
Ingredients
½ lb strawberries, frozen
½ lb frozen pineapple
¾ cup nonfat plain Greek yogurt
¼ cup honey
½ tsp vanilla extract
1 scoop creatine powder
3 scoop signature creatine
Directions
Place all ingredients in a large food processor. Pulse to break up the frozen fruit, scraping down the sides as needed. Puree until very smooth.
Serve immediately as soft-serve sherbet, or transfer to an airtight container and freeze. Once frozen, thaw for 15 minutes before scooping and serving.