Rebecca Rouse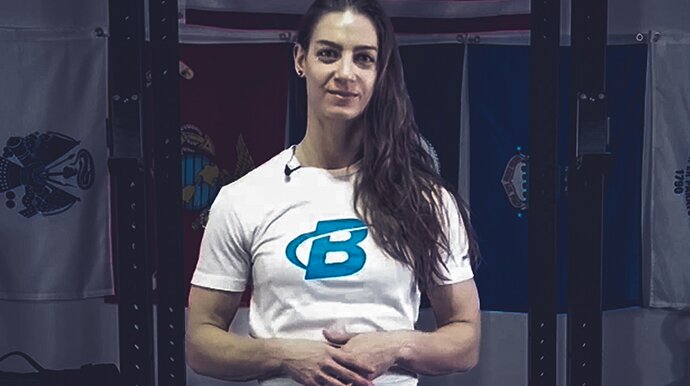 Rebecca Rouse knows her way around a gym! With a background in gymnastics and Olympic weightlifting, the certified personal trainer is ready to share her passion for balancing mental and physical well-being through training, weightlifting, and nutrition.
Rebecca holds two bachelor's degrees, as well as numerous certifications, including: NCSF Certified Personal Trainer; StrongFirst Kettlebell SFG II; USA Weighlifting Level 1 Sports Performance Coach; Preceision Nutrition Pn1 Nutrition Coach; NSCA Tactical Strength & Conditioning Facilitator
Rebecca is a certified personal trainer with 8 years of coaching and leadership experience in the fitness industry. She is the founder of Semper Stronger, an online fitness company focused on helping clients and members become stronger and more confident. Her mission and philosophy in training, both for herself and her clients, is to be ""strong for life"" - to build a strong mind and body that are resilient and capable of handling whatever life throws at us, now and for the rest of our lives Rebecca has an athletic background in competitive gymnastics, hardstyle kettlebell training, and Olympic weightlifting. As a coach, she specializes in strength training with a heavy emphasis on kettlebells.
"Like many, bodybuilding.com provided my first introduction to the world of strength training over 12 years ago. When I timidly ventured into the weight room during my freshman year of college (one of very few females who did), I relied on bodybuilding.com programs to guide me through my workout splits, long before I had any clue or formal education on what to do in the gym. I'm honored to now be able to share with the BBcom community the wealth of knowledge I've acquired through my decade plus of strength training and 8 years of education and coaching in the field"
Performance Phase Fuel
When I'm getting ready to peak for a major event I use this stack to fuel my body.
Not A BodyFit Member?
Join today and reap all the benefits - Extra Savings, Free Shipping and Total Access to 1000's of proven workout plans!
Yeah, you heard that right. It's kind of a no-brainer.
Bodyfit: Improve Your Fitness
Full access to fitness workouts from top trainers, plus 10% off all purchases & free shipping within US.
Try It Free*