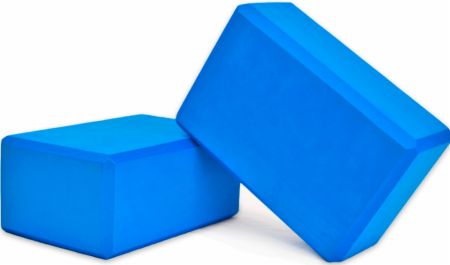 Yoga Direct
4 Inch Foam Yoga Block Pairs
Ideal for contour support
Scratch resistant surface, soft but strong structure capable of supporting your full body weight
Price:
$19.99
( / Serving)
Product Overview
Yoga Direct 4 Inch Foam Yoga Block Pairs
4"H x 6"W x 9"L
Individually wrapped
Beveled edges for ideal contour grip
Durable, soft, scratch-resistant foam
The 4 inch high foam yoga block is perfect for those looking for just a little extra contour support. These smaller-sized yoga bricks are light and made with a scratch-resistant surface structure. Soft, yet strong, they're enough to support your full body weight. Our contoured blocks bring the floor to you when you can't reach it.
Ratings & Reviews