Animal
Animal Cuts
, 42 Packs
The Complete Vitamin Stack For Cutting Fat*
Supports A Healthy Appetite Level & Curbs Urges For The Dieting Bodybuilder*
Product Overview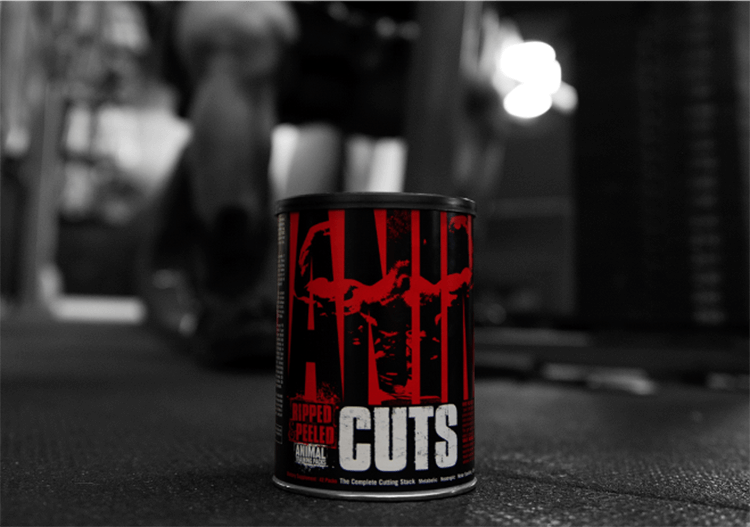 The Complete Cutting Stack
Ripped & peeled. That's what Animal Cuts is all about... The desire to push past the limits in extreme conditioning. When you want to get shredded, a plain old fat burner just won't do. Animal Cuts ain't a fat burner. It isn't a lipolytic. It's not merely a diuretic or a metabolic. It's all of these wrapped up into one. Having onion-thin skin is not about just getting rid of the fat. It's also the water. Water is what'll keep you looking soft and puffy, even with a low body fat percentage. Just ask a pro. But why should professional bodybuilders get all the advantages? With Animal Cuts, you can get the same extra-strength cutting formula that they use. Whether you're preparing for a show or just trying to get in top condition, you need the raw power of Animal Cuts
Benefits

Fat Burner

Energy

Diuretic
Recommended For
Elite bodybuilders
Competitive athletes
Anyone looking to cut water and lose unwanted weight
What Is Animal?
What started out as an innovation in nutrition with the invention of the "pack" system for delivering perfectly timed and dosed nutrients for elite strength athletes in 1983 has gradually evolved into a simpler mission. Into our fourth decade, we are still hard at work manufacturing the finest nutritional products in the world. And whether it's our Animal Barbell Clubs, The CAGE or videos we create, we strive to motivate and inspire you. Be stronger, better today than we were yesterday.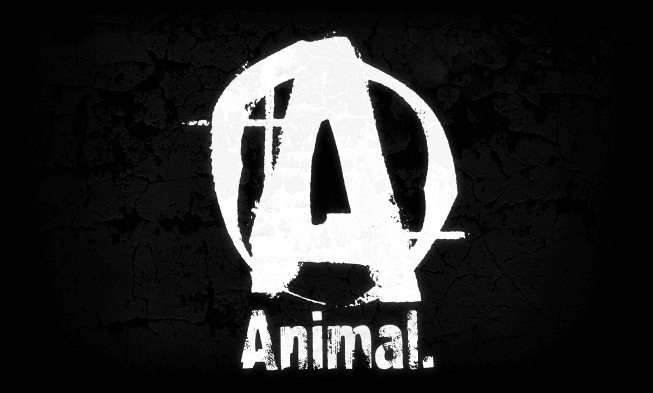 Ratings & Reviews
What's in Animal Animal Cuts
42 Packs

Serving Size 1 Pack

Servings Per Container

42

Amount Per Pack

% DV

Stimulant Complex

750

mg

Caffeine Anhydrous**, Kola Nut**, Guarana**, Yerba Mate**, Raspberry Ketones**, Coleus Forskohlii**, Evodiamine**

Metabolic Complex

750

mg

Green Tea Extract (polyphenols/EGCG)**, Oolong Tea Extract (polyphenols)**, Black Tea Extract (polyphenols)**, Coffee Bean Extract (polyphenols)**, White Tea Extract (polyphenols)**

Thyroid Complex

350

mg

L-Tyrosine**, Olive Leaf Extract**, Salvia Officinalis (leaf)**

Water Shedding Complex

800

mg

Dandelion Root (taraxol, taraxerol)**, Uva Ursi Leaf (arbutin, methyl-arbutin)**, Hydrangea Root**, Buchu Leaf**, Juniper Berry Fruit**, Celery Seed**

Nootropic Complex

500

mg

DMAE (dimethylaminoethanol)**, Bacopa Monniera (bacopasides A & B) (leaf)**, Huperzine A**

Universal Animal Cuts Cortisol Inhibiting Complex

300

mg

Ashwagandha Root Extract (withanolides)**, Eleutherococcus Senticosus (root)**, Phosphatidylserine**, Magnolia Bark Extract**

CCK Boosting Complex

300

mg

Cha-De-Bugre (aerial parts)**, Apple Pectin (fruit)**, Cinnamon (bark)**

Bioavailability Complex

500

mg

Ginger Root (gingerols, shogaols)**, Cayenne (fruit)**, Grapefruit (6,7-Dihydroxybergamottin) (peel)**, Quercetin**, Naringin (citrus)**, Piper Nigrum Extract (fruit)**

** Daily Value (DV) not established.

Other Ingredients:

Gelatin

, DMAE bitartrate

, dicalcium phosphate

, microcrystalline cellulose

, magnesium stearate

, stearic acid

, titanium dioxide

, soy

, FD&C blue #1

, FD&C red #40

, FD&C yellow #6

, FD&C Yellow #5.

Made In A Gmp facility on equipment that processes milk, soy, egg, peanuts, tree nuts, fish, shellfish, and wheat.
Directions For Animal Cuts: Take 2 packs a day for 3 straight weeks. 1 pack on waking & the other 4-6 hours later. Packs should be taken with a small meal and you should stay well hydrated while on the product. Follow a 3 weeks on, 1 week off cycle. After the week off, you can run it again. The Stimulant Complex is in the red capsule & the Water Shedding Complex is in the blue capsule.
Warnings: Not for use by those under the age of 18. Consult a physician before using this product. If you have, or have a family history of, heart disease, thyroid disease, liver disease, kidney disease, diabetes, high blood pressure, recurrent headaches, depression or other psychiatric conditions, glaucoma, difficulty in urinating, prostate enlargement, seizure disorder. If you are using a monoamine oxidase inhibitor (MAOI), anti-depressants, or any oher medication, dietary supplement, prescription drug or over-the-counter drug consult with a physician. Discontinue use two weeks prior to surgery. Do not use if pregnant or nursing. Do not exceed recommended dose. Contains caffeine. Do not use in combination with other caffeinated products.
* These statements have not been evaluated by the Food and Drug Administration. This product is not intended to diagnose, treat, cure, or prevent any disease.
---