Puori
D3 - Vitamin D (2500IU)
, 120 Capsules
D3 from Puori is a natural, and potent vitamin D product combined with coconut oil to ensure optimal absorption.
Sunlight is the primary source of vitamin D, but many of us get an adequate amounts of vitamin D. Vitamin D is an essential vitamin and supports immune function, normal bones, and normal muscle function.*
Product Overview
Proudly supports first responders & nurses with Bodybuilding.com and ID.me. Verify Here
D3 from Puori is natural Vitamin D extracted from lanolin found in sheep's wool combined with virgin organic coconut oil to ensure optimal absorption of the fat-soluble vitamin.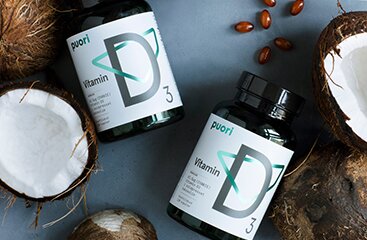 Product Benefits
Supports normal muscle function and immune function. *
Helps regulate calcium in the body and keeping the bones strong*
Natural Vitamin D extracted from lanolin found in sheep's wool
Natural Vitamin D blended with organic virgin coconut oil for better absorption
High dosage of vitamin D to secure full benefit of 62,5µg (2500 IU)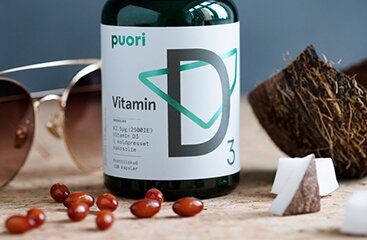 Key Ingredients
The vitamin D in Puori D3 is extracted from lanolin, a natural component of sheep's wool. The wool is gently sheared from the sheep and undergoes a purification and cleaning process. From the wool a pre-stat of vitamin D is extracted. Radiation with UV light of the pre-vitamin D forms active vitamin D, comparable to how sunlight initiate the vitamin D formation in our skin. Afterwards, the vitamin D is mixed with organic virgin coconut oil.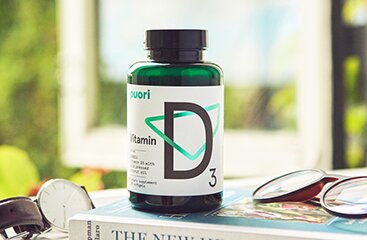 About The Brand
Puori was founded in Denmark back in 2009. It all started with a batch of fish oil and the ambition to create a high-quality premium supplement.
Our mission was and is still: To be the best in the business that offers clean, natural products, which makes a different for people's health and wellbeing. We offer a narrow range of products which exclusively consist of supplements that are based on scientific evidence.
We want to be trustworthy and we believe in transparency and third part testing and always strive to use the best and cleanest ingredients possible to create natural products with the highest quality.
Puori is for ambitious people and athletes, we want to inspire people to choose the most natural way towards achieving their true natural potential inspired of our four corner stones (physical activity, balance, recovery, and healthy diet)*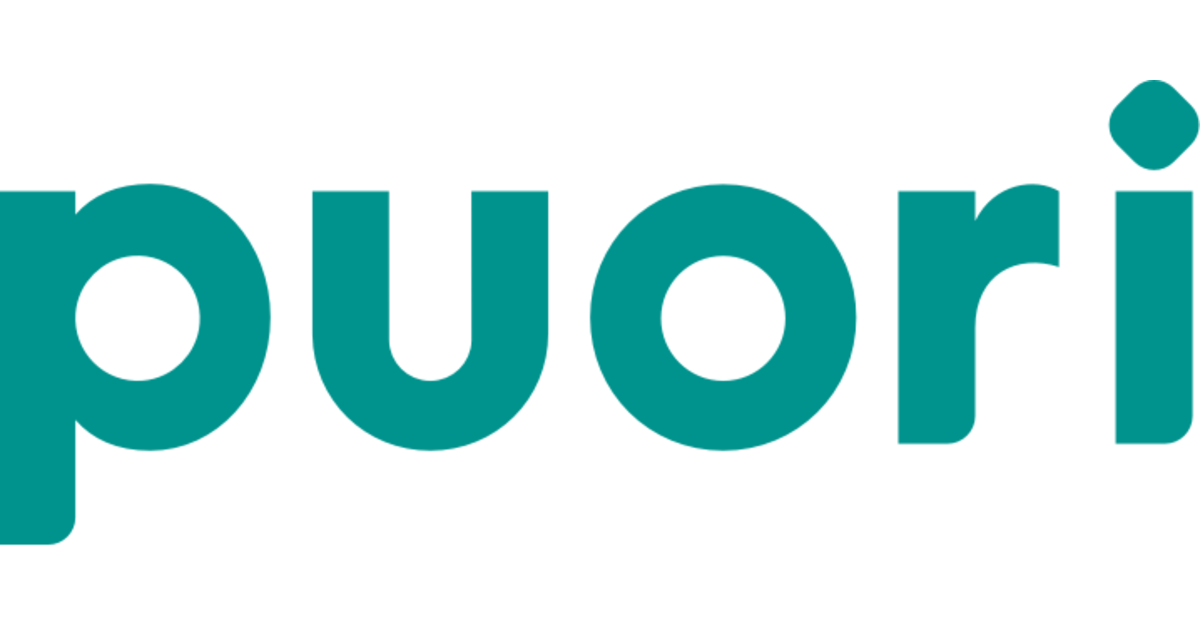 Ratings & Reviews
What's in Puori D3 - Vitamin D (2500IU)
SUPPLEMENT FACTS

Serving Size: 1 Softgel

Servings Per Container

120

Amount Per Serving

% DV*

Vitamin D3 (Cholecalciferol)

2,500 IU

310%

*Percent Daily Value (DV).

Ingredients:

Coconut Oil

, Bovine Gelatin

, Glycerin

, Purified Water

, Caramel Color

Contains: Coconut oil.
Directions For D3 - Vitamin D (2500IU): For adults 11 years and up take 1-2 softgels daily, preferably with a meal or as recommended by a physician.
Warnings: As with any dietary supplement, consult your healthcare practitioner before using this product, especially if you are pregnant, nursing, anticipate surgery, take medication on a regular basis or are otherwise under medical supervision. Store in a cool, dry place. Do not use if seal is broken or missing. Keep out of reach of children.
* These statements have not been evaluated by the Food and Drug Administration. This product is not intended to diagnose, treat, cure, or prevent any disease.
---