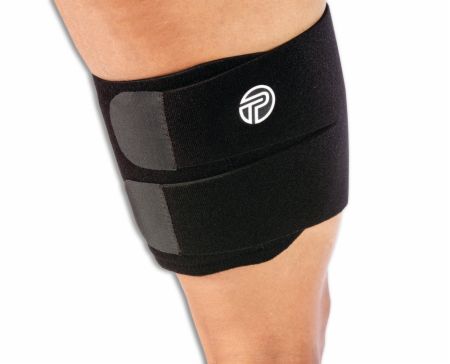 Pro-Tec Athletics
Hamstring Compression Wrap
,
Compression pad to support hamstring, groin or quadriceps recovery
Breathable, multi-directional stretch sleeve with textured backing to prevent slippage
Price:
$27.95
( / Serving)
Product Overview
General Application:
Helps recovery of a hamstring, groin or quadriceps injury.
4″ x 6″ compression pad provides targeted compression where you need it.
Dual strap attachment makes it easy to adjust tightness and compression of the brace.
Absorbs stress, stabilizing hamstring area. Consistent compression may help reduce pain and prevent further injury.
Textured backing prevents wrap from slipping.
Ratings & Reviews