Primeval Labs
Electrolyte Drink Powder
Comprehensive electrolyte matrix to support hydration before, during, and after training*
Electrolyte is sugar-free, calorie-free, and can be used anytime of day to support hydration and performance.*
Product Overview
Intense training depletes the body's water and mineral stores, leading to decrements in performance, both mentally and physically. By the time an athlete perceives symptoms of dehydration, simply drinking plain water is not sufficient to deliver what the body needs quick enough.
Electrolyte is a thirst-quenching formula designed to enhance hydration, support performance, and boost endurance.* Every serving of Electrolyte supplies FIVE essential minerals from premium-quality sources, including Calci-K, coconut water, and pink himalayan salt.
Product Benefits
Supports hydration
Aids performance and recovery*
Supports metabolism*
Refreshing flavors!
Sugar free & calorie free
Transparent dosing
Key Ingredients
Sodium: During intense exercise, sodium is lost more than any other mineral. It plays a key role in the regulation of extracellular fluids in the body.* Sodium also helps maintain the proper fluid balance and supports muscle contractions and nerve impulses.* Significant losses in sodium can lead to muscle cramps and a dropoff in performance.*
Potassium: Plays a key role in the regulation of intracellular fluids as well as glycogen replenishment.* Similar to sodium, deficiencies in potassium may lead to cramping and decrements in performance.*
Calcium: Essential for bone health, but also plays a role in nerve impulse transmission (which tells a muscle to contract) and muscle contraction.*
Magnesium: Involved in > 300 biochemical reactions in the body and is required for the synthesis of both DNA and RNA. The versatile mineral also helps regulate nerve and muscle function, and supports immune system function*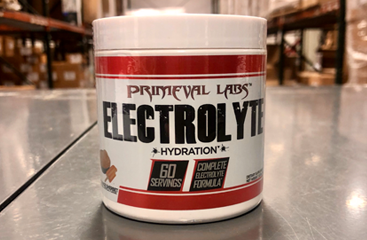 Supports Your Goals
Intense exercise breaks down muscle tissue and depletes glycogen stores, but it also results in the loss of water and electrolytes.*
Research indicates that cognitive function and mood can become impaired when the body's total water content drops by as little as 1%*
Electrolyte supplies FIVE essential electrolytes to support hydration, athletic performance, and fatigue resistance.*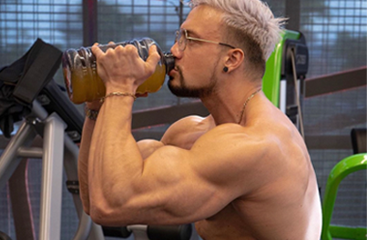 Good To Know
Our custom flavoring systems are second to none, making Electrolyte a premium-quality hydration support supplement that tastes delicious and refreshing!
Electrolyte is formulated using the highest quality, transparently-dosed ingredients so that you always know exactly what you're putting into your body.
As with all Primeval Labs supplements, Electrolyte is tested for quality, purity, and potency to deliver only the most ultra-premium product on the market.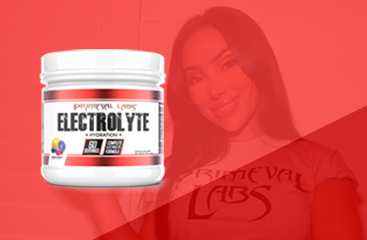 About The Brand
Our brand Primeval Labs was started and designed to do two things extremely well, make effective formulas that deliver our customer the best options for sports supplements and deliver the best tasting line of supplements on the market. We believe we have achieved just that with every product we offer. Not only is it important for us to support your goals, but we want you to truly enjoy each and every one of our products each time you use them.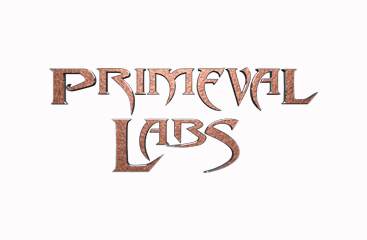 Ratings & Reviews
What's in Primeval Labs Electrolyte Drink Powder
Serving Size: 1 Scoop (2.4g)

Servings Per Container:

60

Amount Per Serving

% Daily Value *

Calcium (as calcium potassium phosphate citrate (Calci-K®), dicalcium phosphate)

60 mg

5%

Phosphorus (as calcium potassium phosphate citrate (Calci-K®), dicalcium phosphate)

35 mg

3%

Magnesium (as dimagnesium malate)

50 mg

12%

Sodium (as pink himalayan salt)

150 mg

7%

Potassium (as coconut water concentrate, calcium potassium phosphate citrate (Calci-K®), potassium citrate)

110 mg

2%

* Percent Daily Values are based on 2,000 calorie diet.

† Daily Value Not Established

Other Ingredients:

Citric Acid

, Natural And Artificial Flavor

, Silicon Dioxide

, Sucralose

, Yellow #6

Contains: Tree nuts (coconut)
Directions For Electrolyte Drink Powder: Suggested Use: Mix 1 scoop with 8oz of cold water.
Warnings: WARNINGS: Read entire label and obtain clearance from a licensed healthcare practitioner before use. This product is to be used by healthy adults only. Do not use if you have or could develop any medical condition or are taking any prescription drugs. Do not use if you are pregnant, nursing, or may become pregnant. Do not use more than the recommended dosage. Discontinue use and consult a physician if any adverse reactions occur. Keep lid tightly closed and in a cool, dry place. As with all supplements, KEEP OUT OF REACH OF CHILDREN AND ANIMALS.
* These statements have not been evaluated by the Food and Drug Administration. This product is not intended to diagnose, treat, cure, or prevent any disease.
---