PharmaFreak
Vita Freak Sleep
, 150 Capsules Unflavored
Clinically researched ingredients such as GABA, L-Theanine and Magnesium to support natural sleep.*
Echinacea and Elderberry to help support your immune system and Lutein and Zeaxanthin to help support skin tone.*
Product Overview
VITA FREAK™ is a multivitamin that you can feel support relaxation, mood and sleep!* Unlike other multivitamins with no specific purpose, VITA FREAK's comprehensive formula is one that you take before bed to help you get a better sleep while supporting your immune system and helping to protect your skin.*
Product Benefits
A Multivitamin with a specific function – to help support relaxation and sleep!*
Packing 500mg of Vitamin C and 800 IU of Vitamin D per serving
Lutein and zeaxanthin to help support skin and eye health*
Naturally occurring Folate and Vitamin B12 in VITA FREAK
Vegetable capsules (no unpleasant tablets to swallow!)
Key Ingredients
GABA, L-Theanine & Magnesium (Sleep Support*)
Echinacea, Elderberry, Zinc, Vitamin C & D (Immune Support*)
Lutein & Zeaxanthin (Skin & Eye Support)
Vitamin K as Menaquinone-7
Naturally occurring forms of Folate & B12 vitamins
Supports Your Goals
Research shows that the combination of GABA (main inhibitory neurotransmitter) and L-theanine (amino acid first discovered in green tea) has a positive synergistic effect on sleep quality and duration. We've also added the combination of Echinacea and Elderberry, which are known for their beneficial effects on the immune system. In addition VITA FREAK provides 450mg of Magnesium to help support relaxation!*
Good to know
Lutein and zeaxanthin to help support skin and eye health.* Lutein and zeaxanthin are important antioxidants, which protect your cells from damage. Most notably, they support eye health. Clinical research has shown that daily doses of 10 mg of lutein and 2 mg of zeaxanthin may promote healthy skin tone and overall skin health.
About the Brand
Pharmafreak has committed to serving a variety of health advocates, ranging from professional athletes, health and wellness specialists to anyone interested in maintaining a healthy lifestyle since 2009. PharmaFreak develops high-quality, cutting-edge products made in a GMP certified facility that are third-party tested for sports nutrition products you can trust.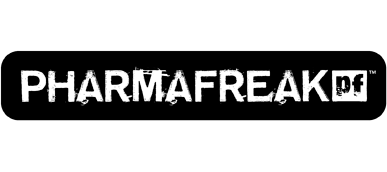 Ratings & Reviews
What's in PharmaFreak Vita Freak Sleep
Supplement Facts

Serving Size: 5 Capsules

Servings Per Container

30

Amount per Serving

% Daily Value

Vitamin C (Ascorbic Acid)

500 mg

556%

Vitamin D (As Cholecalciferol)

20 mcg

100%

Vitamin E (As D-Alpha Tocopheryl Succinate)

20.1 mg

134%

Vitamin K (as menaquinone-7)

120 mcg

100%

Thiamin (As Thiamine Hcl)

1.5 mg

125%

Riboflavin

1.7 mg

131%

Niacin

20 mg

125%

Vitamin B6 (as Pyridoxine HCl)

10.5 mg

618%

Folate (as L -5- Methyltetrahydrofolate Calcium)

400 mcg

100%

Vitamin B12 (as Methylcobalamin)

10 mcg

417%

Biotin

100 mcg

333%

Pantothenic Acid (as Calcium-D-Pantothenate)

10 mg

200%

Iodine (as Potassium iodide)

150 mcg

100%

Magnesium (as Magnesium Aspartate)

450 mg

107%

Zinc (As Zinc Methionine and Zinc Aspartate)

30 mg

273%

Selenium (as L-Selenomethionine),

50 mcg

91%

Copper (as Cupric Oxide)

2 mg

222%

Manganese (as Manganese Sulfate)

2 mg

87%

Chromium (As Chromium Picolinate)

40 mcg

114%

Molybdenum (as Sodium Molybdate)

75 mcg

167%

Immune Complex*

200 mg

European Elder Fruit Powder

∆

Echinacea Purpurea Herb Powder

∆

Sleep Complex*

200 mg

Gamma Aminobutyric Acid (GABA)

∆

L-Theanine

∆

Skin Glow Complex*

12 mg

Lutein

∆

Zeaxanthin

∆

† Percent Daily Values are based on a 2,000 calorie diet.

∆ Daily Value not established.

Ingredients:

Vegetable Capsule (Hypromellose)

, Rice Flour

, Magnesium Stearate.
Directions For Vita Freak Sleep: As a dietary supplement, adults take5 capsules at or before bedtime.
Warnings: WARNING: KEEP OUT OF REACH OF CHILDREN. Do not use if pregnant or nursing. Not intended for use by persons under the age of 18 years. Consult a physician before using this product if you have any medical condition, if you require surgery, or if you are taking any over-the-counter or prescription medication. Use only as directed. Do not exceed recommended serving, as improper use of this product does not enhance results. Store in a cool, dry place.
* These statements have not been evaluated by the Food and Drug Administration. This product is not intended to diagnose, treat, cure, or prevent any disease.
---