PharmaFreak
Anabolic Freak Pre-Workout
, 20 Servings Super Punch
Pre-workout powder with natural testosterone boosting ingredients*
With DAA, CarnoSyn, Resveratrol & Natural Caffeine in every serving, clean and simple cost-effective formula
Product Overview
We created this product specifically for men looking to boost their workout experience while supporting natural testosterone levels.* Get the benefits of a clean stimulant pre-workout AND a DAA test booster in one cost-effective formula that kicks in after just 15 minutes of consuming it!*
Product Benefits
Caffeine has enhanced effectiveness when combined with the amino acid ornithine
In more than 55 scientific studies, CarnoSyn® was shown to boost athletic performance.*
Helps promote a healthy estrogen balance!*
May help reduce gene transcription of the aromatase enzyme.*
May support testosterone, the body's most powerful muscle-building hormone!*
May promote normal luteinizing hormone (LH), which is the precursor to natural testosterone!*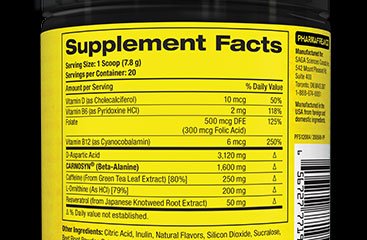 D-Aspartic Acid (DAA)
CarnoSyn® Beta-Alanine
L-Ornithine
Natural Caffeine (from Green Tea Extract)
Resveratrol
Vitamin D
Vitamin B6
Folate
Vitamin B12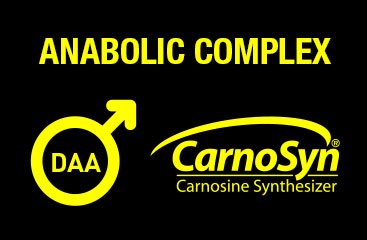 DAA is a powerful amino acid that has been suggested to support increased natural testosterone levels in humans!* We also added Resveratrol to help promote a healthy estrogen balance.* CarnoSyn® is the only beta-alanine that has been scientifically proven to be effective in boosting athletic performance in everyone from soccer players to weightlifters to track and field athletes.*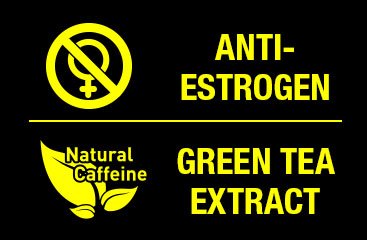 Clinical research has surmised that you need to take 3,120 mg of DAA daily, and that it must be combined with vitamins B6, B12 and Folic Acid, for testosterone-supporting effects!* L-ornithine was found to not only enhance the desirable mental effects of caffeine, it was also shown to help the effects to last longer!*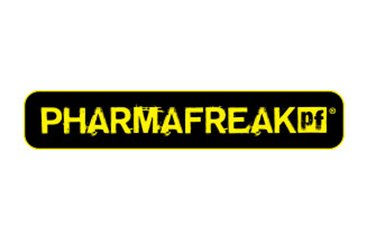 Pharmafreak has committed to serving a variety of health advocates, ranging from professional athletes, health and wellness specialists to anyone interested in maintaining a healthy lifestyle since 2009. PharmaFreak develops high-quality, cutting-edge products made in a GMP certified facility that are third-party tested for sports nutrition products you can trust.
Ratings & Reviews
What's in PharmaFreak Anabolic Freak Pre-Workout
20 Servings

Super Punch

Serving Size 1 Scoop (7.8 g)

Servings Per Container

20

Amount Per Serving

% Daily Value

Vitamin D (as Cholecalciferol)

10 mcg

50%

Vitamin B6 (as Pyridoxine HCl)

2 mg

118%

Folate (300 mcg Folic Acid)

500 mcg

125%

Vitamin B12 (as Cyanocobalamin

6 mcg

250%

D-Aspartic Acid

3,120 mg

∆

CARNOSYN® (Beta-Alanine)

1,600 mg

∆

Caffeine (From Green Tea Leaf Extract) [80%]

250 mg

∆

L-Ornithine (As HCl) [79%]

200 mg

∆

Resveratrol (from Japanese Knotweed Root Extract)

50 mg

∆

∆ % Daily value not established.

Other Ingredients:

Citric Acid

, Inulin

, Natural Flavors

, Silicon Dioxide

, Sucralose

, Beet Root Powder

, Rebaudioside A (from Stevia Leaf Extract).
Directions For Anabolic Freak Pre-Workout: As a dietary supplement, adults mix one scoop with 8-16 ounces of cold water in a shaker bottle and consume 15-30 min before exercise.
Warnings: KEEP OUT OF REACH OF CHILDREN. Do not use if you are pregnant or nursing. Not intended for use by persons under the age of 18. Consult a health care practitioner prior to use if you have liver disease or a renal/kidney disease, or if you suffer from a cardiovascular disease and are attempting an increase in physical activity, or if you are taking medication for diabetes, high blood pressure, seizures, cardiovascular diseases, erectile dysfunction, and/or blood thinners, or if you have any other medical condition. Do not use if you have had a heart attack/myocardial infarction. Some people may experience gastrointestinal discomfort. Consult a health care practitioner prior to use if you have high blood pressure, glaucoma, detrusor instability (overactive bladder syndrome) and/or if you are following a low-protein diet. The recommended dose of this product contains 250mg of caffeine per serving or about as much caffeine as two and a half cups of coffee. Limit the use of caffeine-containing medications, foods, or beverages while taking this product because too much caffeine may cause nervousness, irritability, sleeplessness, and, occasionally, rapid heartbeat. Do not consume alcohol, drive, or operate heavy machinery while taking this product. Consumption with other caffeine-containing products (e.g., medications, coffee, tea, colas, cocoa, guarana, maté) is not recommended. This product is not intended as a substitute for sleep. Hypersensitivity is known to occur; in which case, discontinue use. Do not exceed recommended serving as improper use does not enhance results. Do not use if the inner safety seal on this package has been broken. Store in a cool, dry place.
* These statements have not been evaluated by the Food and Drug Administration. This product is not intended to diagnose, treat, cure, or prevent any disease.
---