Panthera Labs
Primal Amino Surge
, 240 Capsules
Mobile Muscle Fuel!
Maximize Fast Recovery After Intense Training While Helping Shred Unwanted Body Fat!*
Product Overview
Train and supplement smart - panthera smart

MAXIMIZE FAST RECOVERY AFTER
INTENSE TRAINING WHILE HELPING
SHRED UNWANTED BODY FAT!*
This product can be consumed with any free form amino acid complex to support total protein synthesis.

Primal Amino Surge is composed of two L-form amino acids which if consumed pre or post workout powerfully support lean muscle mass recovery from exercise.* Consumption of supplemental L-Glutamine prior to training is suggested to support the delay of onset catabolism and to support a return to an anabolic state if consumed post workout.*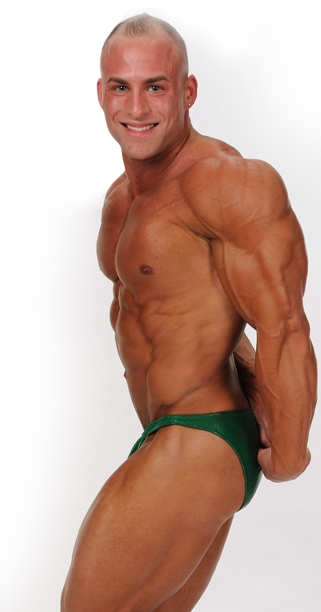 L-GLUTAMINE / L-ARGININE FREE
FORM AMINO ACID BLEND
SPEEDS LEAN MUSCLE RECOVERY
IMPROVES PROTEIN SYNTHESIS
PROMOTES VASODILATION
L-Arginine is an immediate precursor to NO production, prompts vasodilation, modulates and increases both protein and creatine synthesis - all biological actions which promote lean muscle mass recovery from resistance exercise.*
EAT CLEAN, TRAIN HARD,
REST PROPERLY,
DO NOT DRINK OR DRUG
- SUPPLEMENT SMART
WITH PANTHERA
True Mobile Muscle Fuel
Ratings & Reviews
What's in Panthera Labs Primal Amino Surge
240 Caps.

Supplement Facts

Serving Size:

4

Capsules

Servings Per Container:

60

Amount Per Serving

% Daily Value*

L-Glutamine

2000

mg

†

L-Arginine

1000

mg

†

* Percent Daily Values are based on a 2,000 calorie diet

† Daily Value not established
Other Ingredients:
Gelatin
, Magnesium Stearate.
ALLERGEN WARNING: This Product Contains Milk, Oat And Palm Palm By Products. Do Not Consume This Product If You Are Allergic To These Ingredients.
Directions For Primal Amino Surge: Take one serving - 4 capsules - of Amino Surge immediately upon completion of your training session -- 10 minutes before your post workout Protein drink. On days when larger muscle groups are being trained - especially legs and back, you may consume an extra serving - 4 capsules - 30 minutes prior to your training session.
Warnings: KEEP OUT OF REACH OF CHILDREN
This product is not intended for anyone under the age of 16. Consult your physician before using any dietary supplement. Do not take this product if you have any medical condition and/or are taking any prescription medication(s). Discontinue use if experiencing any adverse side effects.
* These statements have not been evaluated by the Food and Drug Administration. This product is not intended to diagnose, treat, cure, or prevent any disease.
---