Nutrabolics
Athlete Food
, 2.38 Lbs. Chocolate
Elite Protein, Greens, and Phytonutrient Superfood!*
Designed To Elevate Your Body's Biomechanical Process To An Optimal Level!
Product Overview
31 GREENS, FRUITS & VEGGIES
27G CLEAN PROTEIN
10G BCAAs + GLUTAMINE
100% WHEY PROTEIN
& WHEY ISOLATE
MUSCLE GROWTH SUPPORT*
COMPLETE SUPERFOOD FOR DAILY NUTRITION
INCREASE PERFORMANCE & HEALTH*
AMAZING TASTE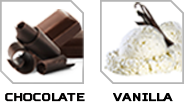 PREMIUM ALL-IN-ONE SUPERFOOD
ATHLETE'S FOOD® is a delicious all-in-one superfood for daily nutrition. Each serving starts with 27 grams of 100% whey protein, whey protein isolate, and hydrolyzed whey protein to support rapid muscle growth.* ATHLETE'S FOOD also contains 31 freeze-dried greens, vegetables and fruits to optimize your training performance, balance pH, boost health and muscle recovery.* With 10 grams of BCAAs and glutamine with no artificial colors or flavors, ATHLETE'S FOOD is the most complete superfood mad for athletes.
"ATHLETE FOOD® has everything needed to support overall health and muscle growth.* Each scoop has whey protein, greens, veggies, and herbals all packed into one shake. The taste is sick and the nutrition is on point. I take two shakes a day for muscle building and recovery.*"
- Bobby Lashley
Pro-Wrestling & MMA Superstar
Ratings & Reviews
2.38 Lbs.
15 Servings | $2.67 Per Serving
What's in Nutrabolics Athlete Food
Serving Size 2 Scoops (72 g)

Servings Per Container

15

Amount Per Serving

% Daily Value *

Calories

290

Calories from Fat

25

Total Fat

3 g

5%*

Saturated Fat

1.5 g

8%*

Trans Fat

0 g

†

Cholesterol

70 mg

23%

Total Carbohydrates

38 g

13%*

Dietary Fiber

2 g

8%*

Sugars

4 g

†

Protein

27 g

54%*

Calcium

139 mg

14%

Iron

1 mg

8%

Sodium

150 mg

6%

Potassium

420 mg

12%

Athlete's Food Health & Performance Blend

66 g †

High-Performance Whey Protein Complex

†

Hydrolyzed Whey Protein, Whey Protein Isolate, Whey Protein Concentrate

High-Performance Carbohydrate Complex

†

Waxy Maize Starch, Maltodextrin, Trehalose

Freeze-Dried Greens & Vegetable Complex

†

Spirulina, Barley Grass, Alfalfa, Beet Root Powder, Carrot Powder, Chlorella, Broccoli, Wheat Grass, Spinach, Cabbage Leaf, Brussel Sprouts, Aloe Vera, Cauliflower, Parsley, Dulse, Kelp, Licopene Complex, Lutein Complex

Freeze-Dried Antioxidant Berry and Fruit Complex

†

Acerola Berries, Pomegranate, Blueberry Fruit Powder, Orange, Cranberry Extract, Goji Berry, Elderberry, Raspberry, Grape, Hawthorn Berry Extract, Bilberry Extract, Quercetin, Grape Seed Extract, Pineapple, Cherry

Multi-Stage Fiber Complex

†

Brown Rice Powder, Resveratrol, Apple Fiber Powder, Apple Pectin, Oat Bran Powder, Psyllium Seed Husk, Inulin

Essential Fatty Acid Complex

†

Lecithin, Flax Seed , Borage Seed Oil, Pumpkin Seed Oil, Primrose Seed Oil, Sunflower Oil, Coconut Oil

Herbal Extract Complex

†

Royal Jelly, Licorice Root, Green Tea Extract, Astragalus Extract, Milk Thistle Extract, Eleuthero Root Extract, Ginkgo Biloba Leaf Extract, Dandelion Extract, Cinnamon Bark Extract - Cinnulin

Digestive Enzyme Support Complex

†

Protease, Amylase, Lipase, Cellulase, Papain, Black Pepper Extract

* Percentage of Daily Values are based on a 2000 calorie diet

† Daily Value not established

Other Ingredients:

Cocoa Powder

, Natural And Artificial Flavors

, Cellulose Gum

, Xanthan Gum

, Guar Gum

, Salt

, Acesulfame Potassium

, Sucralose.

Contains milk, wheat, and soy.
Directions For Athlete Food: As a dietary supplement, mix 2 scoops of Athlete's Food™ with 10-14 ounces (295-415mL) of cold water. Consume 1 to 4 servings daily. For best results drink 1 serving in the morning immediately upon wakening to restore a healthy pH balance and 1-3 servings any other time of the day. On training days, take one of your daily servings immediately after exercise. For best results use Athlete's Food™ every day for 12 weeks and combine with resistance training.
Warnings: Before consuming Athlete's Food™ consult with a health care practitioner if you are unaware of your current health condition or if you have any pre-existing medical conditions.
* These statements have not been evaluated by the Food and Drug Administration. This product is not intended to diagnose, treat, cure, or prevent any disease.
---