Currently Unavailable
NLA for Her
Uplift Pre-Workout
Pre-workout powder for energy & focus*
Supports clean & sustained energy for improved athletic performance*
Product Overview
Uplift
Pre-Workout Energy
Clean and Sustained Energy*
Fast Twitch Muscle Fiber Activation*
Improved Athletic Performance*
Improve Endurnace, Performance and Mental Focus*
It happens to the best of us. There are days where you are feeling a little lazy or just flat out tired. It's time to rid your life of those days where a lack of motivation or sluggishness is preventing you from giving it your all in the gym. Take 1-3 scoops of Uplift for a mentality makeover. 20-30 minutes after Uplift is ingested, an intense rush of energy and focus will overcome you.* There should only be one thing on your mind: Working out harder than you ever have before! Oh and one more thing... This pre-workout actually tastes wonderful!
Uplift is our pre-workout formula scientifically formulated to support energy levels, improve endurance, and increase fast twitch muscle fiber activation during your workouts.*
Supplementing with Uplift 20-30 minutes pre-workout will help you attack your workouts with intensity and focus, giving you sustained energy that helps you to push your body to a whole new level. Uplift will add a whole new dimension to your fitness game and assist you along your fitness journey of achieving your goals.*
Uplift is so effective as a pre-workout supplement because we combine important ingredients to support powerful energy, focus, and pre-workout nutrition.* Our energy complex is powerful enough to ramp up your energy, without overdosing you on caffeine. Our NOO Tropic Brain and Body Potentiators Complex feed your mind with important NOO Tropics that will set your mindset to a crystal clear focus.* Our Muscle Building compounds help reduce catabolism and increase anabolism during your workout. Your body will utilize these important ingredients for energy instead of breaking down your hard earned muscle.*
Innovative Energy Complex*
Added Amino Acids (Beta Alanine, Lysine, Carnitine, Clycine, Arginine, Isoleucine, Valine, Threonine, Phenylalanine, Leucine, and Agmatine)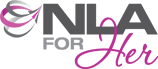 Stack Uplift with Her Whey, Shred Her, Her Aminos and Her Omegas for maximum results in conjunction with a healthy diet and workout regimen.
FAQ
with IFBB Figure Pro & NLA for Her athlete Jessie Hilgenberg
What type of supplement is Uplift and what are its health benefits?
Uplift is an effective pre-workout that gives me energy to get me fired up for my workouts and, most importantly, give me endurance and strength during my workouts to lift heavier and with more intensity than I could without Uplift. Both flavors are amazing, it is creatine free and very low on stimulants, making it great for me stick to this pre-workout without burning out and needing to switch brands so often to avoid that "wacked out" feeling that most pre-workouts leave me with.*
How can Uplift help you achieve your fitness goals?
Uplift helps you achieve your fitness goals by giving you the boost you need to have some killer workouts. It's incredible how much more intense your lifts can be when you use a safe, natural and effective pre-workout like Uplift*.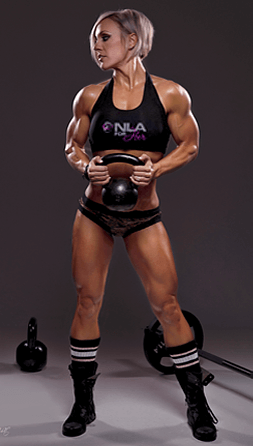 Ratings & Reviews
What's in NLA for Her Uplift Pre-Workout
Serving Size: 1 scoop (0.21 oz/6g)

Servings Per Container

40

Amount per Serving

%DV

Calories

15

Total Carbohydrates

2 g

1%*

Vitamin A

180 mcg

20%

Niacin (Niacinamide)

12 mg

75%

Vitamin B6 (from Vitamin B6 (as Pyridoxine HCl))

1.5 mg

75%

Vitamin B12 (from Cyanocobalamin Dicalcium Phosphate)

18 mcg

750%

Calcium

25 mg

2%

Potassium

45 mg

1%

Beta Alanine

500 mg

**

Caffeine

169 mg

**

Glycine

100 mg

**

L-Lysine HCL

100 mg

**

L-Carnitine Tartrate

100 mg

**

L-Arginine Alpha Ketoglutarate

100 mg

**

Theobromine

50 mg

**

Inositol

50 mg

**

PABA (Para-Aminobenzoic Acid)

38 mg

**

Phenylethylamine HCL

25 mg

**

Methyl Liberine Powder (Dynamine™)

25 mg

**

L-Phenylalanine

25 mg

**

L-Tyrosine

19 mg

**

Schizandra (Schisandra chinensis) Berry Powder

8 mg

**

Choline (As Choline Bitartrate)

8 mg

**

L-Threonine

1 mg

**

L-Isoleucine

1 mg

**

Agmatine Sulfate

1 mg

**

DMAE (Dimethylaminoethanol Bitartrate)

1 mg

**

L-Valine

1 mg

**

L-Histidine HCl

1 mg

**

* Daily Value is based on a 2,000 calorie diet

** %Daily Value (DV) not established

Other Ingredients:

Maltodextrin

, Citric Acid

, Natural Flavors

, Calcium Silicate

, Sucralose

, Acesulfame Potassium

, Silicon Dioxide
Directions For Uplift Pre-Workout: As a dietary supplement, mix 1 scoop (6 grams) with 4-8 ounces of cold water and consume 20-30 minutes before beginning activity. This is to be done the first (3) times using "UPLIFT®". Under no circumstances should any of the warnings be ignored. Beginning with the 3rd time using UPLIFT®, dose may be increased by, but not more than, 1/2 of a scoop (3 grams). The ideal individual dose may vary between 1-2 scoops.
Warnings: Pregnant or nursing mothers, children under the age of 18 and the elderly and individuals with a known medical condition should consult a physician before using this or any dietary supplement. Do not exceed recommended dosage. Store in a cool, dry place. KEEP OUT OF REACH OF CHILDREN.
* These statements have not been evaluated by the Food and Drug Administration. This product is not intended to diagnose, treat, cure, or prevent any disease.
---