MuscleTech
#Shatter SX-7 Black Onyx
, 60 Servings Fruit Punch Explosion
Powerful Pre-Workout Powder For Intense Workouts
Contains 25% More Caffeine Than Original Shatter Sx-7
Product Overview
PRE-WORKOUT
#SHATTER SX-7 BLACK ONYX
MORE EXPLOSIVE ENERGY, POWER & MUSCLE PUMPS*
CONTAINS SCUTELLARIA & SATSUMA ORANGE SUPPLYING BETA-CRYPTOXANTHIN
THE MOST HARDCORE AND EXPLOSIVE PRE-WORKOUT EXPERIENCE!*
The next evolution of the pre-workout is here. New #Shatter® SX-7® Black Onyx® is a scientifically advanced pre-workout guaranteed to unleash unrivaled energy, focus and intensity. Powered by clinically dosed key ingredients, #Shatter SX-7 Black Onyx delivers serious muscle gains and boosts strength. With real, scientifically-studied results, energy and sensory that is second-to-none, new #Shatter SX-7 Black Onyx will help you #Shatter your personal records, crush your plateaus and take your training experience to the next level!*
MORE EXPLOSIVE ENERGY AND FOCUS FOR SUPERIOR PERFORMANCE*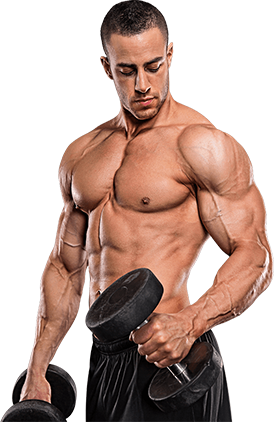 CLINICAL DOSES FOR PEAK ATP FOR REAL MUSCLEBUILDING POTENTIAL*
1
2
3
What's also incredible are the changes to the thickness of the subjects' muscles. Researchers investigated the architectural changes in the subjects' muscles using advanced ultrasonography and discovered that Peak ATP subjects increased their muscle thickness by 96% when compared to the lifters who only used a placebo (quadriceps muscle thickness – 4.9 mm vs. 2.5 mm). That's incredible!*
PACKED WITH 7 POWERFUL INGREDIENTS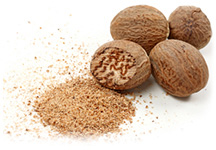 PACKED WITH 7 POWERFUL INGREDIENTS
L-leucine is the BCAA with the highest anabolic potential. It activates the mTOR enzyme, which amplifies protein synthesis. The three different forms of leucine provided by Amino 4XL SX-7 Black Onyx ensure that you get a steady supply to keep your body in a prime anabolic state. In fact, a 4g dose of leucine is shown in a clinical study to help subjects increase their 5-rep max strength by over 40%.*
PACKED WITH 7 POWERFUL INGREDIENTS
Hard-training subjects who supplemented with PEAK ATP in a 12-week study at a leading university increased strength more than the placebo group. Even better, these same subjects gained 8.8 lbs. of lean muscle versus the placebo group, which only gained 4.6 lbs. – that's 90% more lean muscle!*
BCAAs
Amino 4XL SX-7 Black Onyx delivers a potent BCAA ratio of 5:1:1 to ensure you get a clinically validated 4g dose of L-leucine.*
TAURINE
The 1g dose of taurine found in Amino 4XL SX-7 Black Onyx has been shown to increase endurance performance.*
L-CITRULLINE
A precursor to L-arginine that provides a spike to plasma arginine levels.*
ELECTROLYTE BLEND
Amino 4XL SX-7 Black Onyx delivers coconut water along with an electrolyte blend that helps support electrolyte levels that are depleted during exercise.*
GLUTAMINE
The most abundant conditionally essential free amino acid in your body. It helps support increased cell volume, glycogen replenishment and protein synthesis.*
Ratings & Reviews
60 Servings
$1.12 Per Serving
What's in MuscleTech #Shatter SX-7 Black Onyx
Serving Size: 1 Scoop (6g)

Servings Per Container: Approx. 60

Amount Per Serving

% Daily Value

Calories

20

Total Carbohydrate

3 g

1%*

Vitamin C (As Ascorbic Acid)

30 mg

50%

Niacin (As Nicotinic Acid)

30 mg

150%

Sodium

5 mg

<1%

Clinical-Strength Performance Blend

Beta-Alanine (CarnoSyn®)

1,600 mg

†

Adenosine 5'-Triphosphate Disodium (Peak ATP®)

200 mg

†

Extreme Neuro-Sensory Matrix

Caffeine Anhydrous

200 mg

†

Myristica fragrans extract (nutmeg)(seed) supplying myristicin

100 mg

†

Skullcap extract (as Scutellaria baicalensis) (root) supplying baicalin

37.5 mg

†

Yohimbe extract (as Pausinystalia yohimbe) (bark) Standardized for 6% yohimbine and supplying rauwolscine

20 mg

†

Satsuma orange concentrate (as Citrus unshiu)(pulp) supplying beta-Cryptoxanthin

2 mg

†

* Percent Daily Values are based on a 2,000 calorie diet. † Daily Value not established.

Other Ingredients:

Maltodextrin

, Citric Acid

, Natural And Artificial Flavor

, Malic Acid

, Acesulfame-Potassium

, Calcium Silicate

, Silicon Dioxide

, Sucralose

, FD&C Red No. 40.

Processed in a facility that processes egg, milk, peanut, shellfish, fish, soy and wheat ingredients.
Directions For #Shatter SX-7 Black Onyx: Mix 2 servings (2 scoops) with 6 to 12 oz. of water and consume 30 to 45 minutes before your workout. Stimulant sensitive individuals should assess their tolerance before using. Do not exceed 2 scoops within a 24-hour period.
Warnings: ARNING: Not intended for use by persons under 18. Do not use if pregnant or nursing. Consult a medical doctor if you have a medical condition or before starting any diet or exercise program. One serving of this product contains up to as much caffeine as 2 cups of coffee. Caffeine-sensitive individuals may experience the following symptoms including (but not limited to) restlessness, nervousness, tremors, headache, anxiety, palpitations, increased heart rate, or difficulty sleeping. Do not combine with other sources of caffeine or stimulants. Some individuals may experience a harmless tingling sensation from the concentrated performance dose of beta-alanine. KEEP OUT OF REACH OF CHILDREN.
* These statements have not been evaluated by the Food and Drug Administration. This product is not intended to diagnose, treat, cure, or prevent any disease.
---