MuscleTech
Shatter Pumped 8 Stimulant-Free Pre Workout
Non-stimulant pre-workout to support pumps & vascularity*
Boosts N.O. concentration, 4g of pure L-citrulline per serving with NO3-T red spinach & Spectra blend*
Product Overview
Engineered for performance athletes that are serious about unlocking rapid muscle pumps, Shatter™ Pumped8 is a powerful, single-scoop non-stimulant pre-workout for instant impact.* You know how crucial nitric oxide (N.O.) is for muscle pumps and vascularity – that's why MuscleTech® researchers have loaded Shatter ™ Pumped8 with clinical doses of N.O. boosting ingredients.* Shatter ™ Pumped8 will have you experiencing shirt-splitting muscle pumps unlike anything you've seen before.*
Product Benefits
Powerful pumps that last up to 8 hours*

Non-stim pre-workout performance amplifier*

Potent and precise doses for improved vascularity*

Boost plasma markers of N.O. for up to 8 hours*

Clinically dosed performance and pump drivers*

Boost N.O. concentration*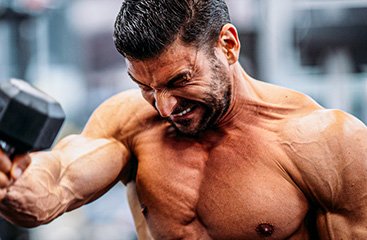 Key Ingredients
You know how crucial nitric oxide (N.O.) is for maximizing muscle pumps and vascularity — that's why we've loaded Shatter™ Pumped8 with clinical doses of the most powerful key N.O. boosting ingredients.* Only Shatter Pumped8 combines performance enhancing dose of citrulline, spectra plus NO3-T Red Spinach for the ultimateexplosive pump experience.* Send a message with shirt-splitting pumps that last longer than anything you've ever experienced.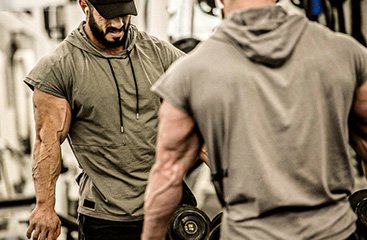 Support Your Goals
Shatter ™ Pumped8 has the precise dose of N03-T red spinach shown to elevate markers of N.O. in blood plasma and saliva for up to 8 hours.* Trigger long-lasting muscle pumps with 4g of pure L-citrulline – more potent than a 6g dose of L-citrulline malate.* Reap the rewards of your hard work for even longer.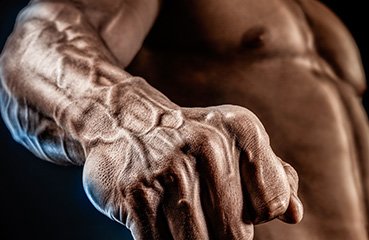 Good To Know
Shatter ™ Pumped8 includes N03-T red spinach in the potent 1.2g dose. It's been shown to elevate N.O. markers in blood and saliva for up to 8 hours.* It also features Spectra, a blend of 29 plant-based ingredients that have been scientifically shown to improve bioavailable N.O. concentration in the blood by 64% compared to placebo.*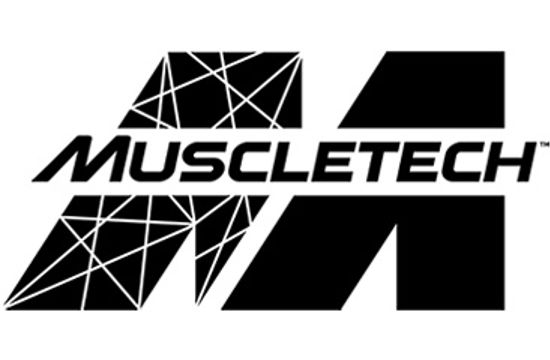 ABOUT THE BRAND
For over two decades, the MuscleTech® brand has launched industry-defining product innovations that have helped fitness enthusiasts and athletes achieve their goals. With cutting-edge formulas engineered by an elite team of researchers, MuscleTech® continues to provide the most premium supplements in the world to support a healthy lifestyle. MuscleTech® comes from America's #1 selling sports supplement company, and with distribution in over 140 countries, is one of the most prominent sports nutrition brands worldwide.
Ratings & Reviews
What's in MuscleTech Shatter Pumped 8 Stimulant-Free Pre Workout
Serving Size 1 Scoop (9g)

Servings Per Container Approx.

30

Amount Per Serving

% Daily Value

Total Carbohydrates

1 g

<1%*

Iron

1.1 mg

6%

Sodium

10 mg

<1%

Research-Backed Nitric Oxide Matrix

L-citrulline

4 g

†

Hawthorn extract (as Crataegus pinnatifida) (berry)

200 mg

†

8-Hour Pump Amplifier

Red spinach extract (as Amaranthus dubius and Amaranthus tricolor) (aerial parts) (NO3-T®)

1.2 g

†

Standardized to 15% nitrates

Spectra™ Plant-Based N.O. Performance

100

mg

†

Broccoli (as Brassica oleracea italica) (sprout), Onion extract (as Allium cepa alliaceae) (bulb), Tomato (as Lycopersicon esculentum) (fruit), Broccoli (as Brassica oleracea italica) (floret and stems), Carrot (as Daucus carota sativus) (root), Spinach (as Spinacia oleracea) (leaf), Kale (as Brassica oleracea sabellica) (leaf), Brussels sprout (as Brassica oleracea gemmifera) (sprout), Coffee extract (as Coffea arabica) (whole fruit), Acerola extract (as Malpighia glabra) (fruit), Camu camu (as Myrciaria dubia) (fruit), Quercetin (as Sophora japonica) (flower), Acai (as Euterpe oleracea) (fruit), Mangosteen (as Garcinia mangostana) (fruit), Green tea extract (as Camellia sinensis) (leaf), Apple extract (as Malus domestica) (fruit), Turmeric (as Curcuma longa) (rhizome), Garlic (as Allium sativum) (clove), Basil (as Ocimum basilicum) (leaf), Oregano (as Origanum vulgare) (leaf), Cinnamon (as Cinnamomum cassia and burmannii) (bark), Elderberry (as Sambucus nigra) (fruit), Black currant extract (as Ribes nigrum) (fruit), Bilberry extract (as Vaccinium myrtillus) (fruit), Blueberry extract (as Vaccinium corymbosum) (fruit), Sweet cherry (as Prunus avium) (fruit), Blackberry (as Rubus fruticosus) (fruit), Aronia (as Aronia prunifolia) (berry), Raspberry (as Rubus idaeus) (berry)

* Percent Daily Values are based on a 2,000 calorie diet.

† Daily Value not established.

Other Ingredients:

Citric Acid

, Natural And Artificial Flavors

, Silicon Dioxide

, Malic Acid

, Gum Blend (Cellulose Gum

, Xanthan Gum

, Carrageenan)

, Sucralose

, Acesulfame-Potassium

, FD&C Blue No. 1.

Processed in a facility that also processes milk, egg, peanut, shellfish, soy, tree nut, fish and wheat ingredients.
Directions For Shatter Pumped 8 Stimulant-Free Pre Workout: Mix 1 serving (1 scoop) with 12 oz. of water, 30 minutes before your workout. Do not exceed 1 serving in a 24-hour period.
Warnings: Not intended for use by persons under 18. Do not use if pregnant or nursing. Consult a medical doctor before starting any diet or exercise program, or if you have a medical condition. KEEP OUT OF REACH OF CHILDREN.
* These statements have not been evaluated by the Food and Drug Administration. This product is not intended to diagnose, treat, cure, or prevent any disease.
---