MuscleTech
Hydroxycut Hardcore Next Gen Weight Loss Supplement
Scientifically Tested Key Weight Loss Formula*
The Next Generation Of Weight Loss*
Product Overview
advanced
weight loss formula* Subjects taking the key ingredient in Hydroxycut Hardcore Next Gen (C. canephora robusta) lost 10.95 lbs. in 60 days with a
low-calorie diet, and 3.7 lb.s in an 8-week study with a calorie-reduced diet and moderate exercise.*
get the facts
400

mg
c,canephora
robusta
25

mg
ophiopogon
japonicus
Next generation weight loss &
Extreme Sensory
Hydroxycut Hardcore Next Gen is a powerful formula based around the scientifically studied key ingredient C. canephora robusta to help support weight loss.* Backed by serious research, it delivers real support, whether you're at the gym or out and living your best life.
Trusted and Transparent
Hydroxycut is America's #1 Selling Weight Loss Supplement Brand†. And now next evolution of Hydroxycut is here. Two decades in the making, Hydroxycut Hardcore® Next Gen features potent doses of key ingredients in unique, never-before-seen combinations to deliver the ultimate sensory experience. It also contains C. canephora robusta for real weight loss results.*
Fully Disclosed Formula
Hydroxycut Hardcore Next Gen reveals all ingredients and dosages so you know exactly what you're putting into your body. The leading competitor hides nearly all their ingredient dosages in proprietary blends.


†Based on AC Nielsen xAOC sales data for Hydroxycut® caplets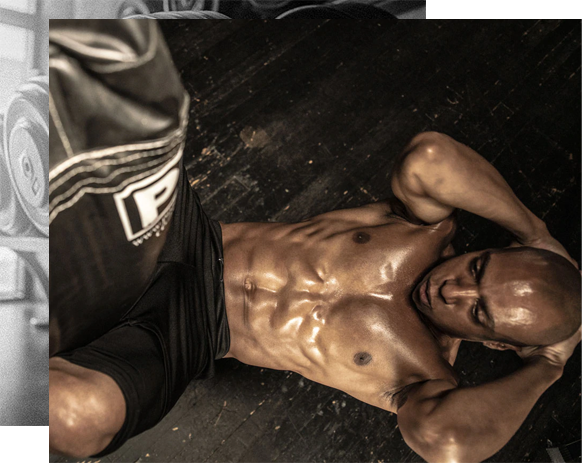 Enhanced Mental Focus
Utilizing a precise dose of ultra-potent caffeine anhydrous, Hydroxycut Hardcore® Next Gen also helps to enhance mental focus.* And with an intense burst of energy, you'll train with maximum intensity after just one dose!*
UNPARALLELED SENSORY EXPERIENCE
The new and unique combination of Coleus, Guayusa, yohimbe, and Blue Scullcap along with other enhancing ingredients delivers a new sensory experience that is one of a kind!*
Ratings & Reviews
What's in MuscleTech Hydroxycut Hardcore Next Gen Weight Loss Supplement
180 Capsules

Serving Size: 2 Capsules

Servings Per Container: 90

Amount Per Serving

% Daily Value

Green Coffee Blend

400

mg

†

Green Coffee Blend [consisting of standardized Green coffee bean extract (as Coffea canephora robusta), supplying 45% chlorogenic acids and Green coffee bean extract (as Coffea canephora robusta)]

Caffeine Anhydrous

290

mg

†

Coleus extract (as Coleus forskholii) (root)

100

mg

†

Supplying forskolin

Blue skullcap extract (as Scutellaria lateriflora) (root)

75

mg

†

Yohimbe extract (as Pausinystalia yohimbe) (bark)

40

mg

†

Supplying yohimbine

Ophiopogon extract (as Ophiopogon japonicus) (root)

25

mg

†

Supplying polysaccharides

Guayusa (as Ilex guayusa) (leaf)

20

mg

†

† Daily Value not established.

Other Ingredients:

Gelatin Capsule (Gelatin

, Titanium Dioxide

, FD&C Red No. 40

, FD&C Blue No. 1)

, Microcrystalline Cellulose

, Magnesium Stearate

, Silicon Dioxide.
Directions For Hydroxycut Hardcore Next Gen Weight Loss Supplement: Individual tolerances vary. Ensure you achieve your comfort with each stage before increasing your dosage. Take each serving 30 to 60 minutes before your two largest meals of the day (eg. breakfast and lunch). Do not exceed 4 capsules in a 24-hour period. Avoid snacking and drink 10 glasses of water each day. Avoid usage within 5 hours of bedtime. For best results, use for 60 days in combination with diet and training. Do not use for more than 8 weeks. Read the entire label before use and follow directions provided.
Warnings: Not intended for use by persons under 18. Do not use if pregnant or nursing. Discontinue use and consult a medical doctor if you experience unusual symptoms. Discontinue use two weeks prior to surgery. Consult a medical doctor before use if you have been treated for, or diagnosed with or have a family histroy of any medical condition, or if you are using any prescription or over-the-counter drug(s), including blood thinners. This product should not be consumed by persons with cardiovascular disorders, anxiety or sleep disorders. One serving of this product contains up to as much caffeine as three cups of coffee. Caffeine sensitive individuals may experience the following symptoms, including (but not limited to), restlessness, nervousness, tremors, headaches, anxiety, palpitations, increased heart rate or difficulty sleeping. Do not combine with other sources of caffeine or stimulants. Consult a medical doctor before starting any diet or exercise program. Do not exceed recommended serving. Improper use of this product will not improve results and is not advised. Use only as directed. KEEP OUT OF REACH OF CHILDREN.
* These statements have not been evaluated by the Food and Drug Administration. This product is not intended to diagnose, treat, cure, or prevent any disease.
---