MuscleMaxx
Mass Gainer
, 12 Lbs. Vanilla Dream
Unbelievable Taste Sensation!
Massive 1,326 Calories Per Serving!
Product Overview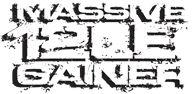 Powered by MAXXPRO™ Protein Blend
Fortified with Mass Building BCAAs*
Stacked with Essential Amino Acids
Unbelievable Taste Sensation!
MuscleMaxx™ Mass Gainer has arrived. With a massive 1,326 calories and 56 g of protein in every serving, you will support mass like never before.* 4 blends provide you with 4 different proteins, each designed to absorb at a different rate providing you with fast and slow protein delivery.* Carbohydrates are the key to driving rapid muscle gains quickly.* MuscleMaxx™ Mass Gainer provides a whopping 253 g of 3 forms of carbs to fuel your gains and performance in the gym.*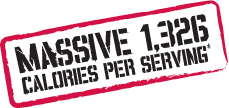 Creatine is widely considered to be the most effective strength and size building supplement known to sports nutrition science; MuscleMaxx™ has included two forms of creatine MAXX Amino Matrix to rapidly boost your gains.*
To further enhance recovery and increase muscle protein synthesis, MuscleMaxx™ Mass Gainer is fortified with aminos like L-Glycine, L-Glutamine and the essential BCAAs L-Leucine, L-Valine and L-IsoLeucine.*

MuscleMaxx™ Mass Gainer is a rapid mass gainer that provides a complete spectrum of nutrients that provide the necessary elements to fuel your gains.*
Ratings & Reviews
† This price is the retail price for this product found at one or more retail websites in the last 30 days. The price may not include shipping cost, tax, sale or promotional prices, or discounts such as member pricing. Prices may change. Bodybuilding.com verifies this price every 30 days.
12 Lbs.
16 Servings | $2.44 Per Serving
What's in MuscleMaxx Mass Gainer
12 Lbs.

Vanilla Dream

Supplement Facts

Serving Size

4

Scoops

(334

g)

Servings Per Container

16

Amount

% Daily Value*

Calories

1,326

Calories From Fat

90

Total Fat

10

g

15%

Saturated Fat

3

g

15%

Trans Fat

0

g

†

Polyunsaturated Fat

0.2

g

†

Monounsaturated Fat

3

g

†

Cholesterol

3

mg

1%

Sodium

194

mg

8%

Potassium

500

mg

14%

Total Carbohydrate

253

g

84%

Dietary Fiber

6

g

24%

Sugars

39

g

†

Protein

56

g

112%

Vitamin A

0.3

IU

0%

Vitamin C

0.5

mg

1%

Calcium

132

mg

13%

Iron

0.3

mg

2%

Thiamin

0.1

mg

7%

Riboflavin

0.6

mg

35%

Vitamin B6

0.2

mg

10%

Pantothenate

1.4

mg

14%

† Daily Values not established

** Percent Daily Values are based on a 2,000 calorie diet

Contains less than 2% of the Daily Value of Vitamin A, Vitamin C and Iron. Not a significant source of Vitamin A, Vitamin C and Iron.
Ingredients:

MAXX Mass Gain Fuel [High Molecular Weight Maltodextrin (Polysaccharide)

, Fructose (Monosaccharide)

, Waxy Maize (Polysaccharide)

, Inulin]

, MAXXPRO™ Protein Matrix [Whey Protein Concentrate (CFM - Cross Flow Microfiltered 80%)

, Milk Protein Isolate (80% Casein, 20% Whey Protein)

, Whey Protein Isolate (CFM - Cross Flow Microfiltered 90%)

, Micellar Casein (Non-Denatured)]

, MAXX Amino Matrix [L-Glycine

, Creatine Monohydrate

, L-Glutamine

, Creatine Ethyl Ester

, BCAA Blend (L-Isoleucine

, L-Valine

, L-Leucine)]

, MAXX Lipid Matrix [Sunflower And/or Soy Powder

, MCT (Medium Chain Triglycerides) From Coconut

, CLA (Conjugated Linoleic Acid)].

Other Ingredients:

Natural And Artificial Flavors

, Xanthan Gum

, Cellulose Gum

, Carrageenan

, Acesulfame Potassium

, Sucralose.

Allergy Alert! Contains Milk And Soy.
Directions For Mass Gainer: Take MuscleMaxx™ Mass Gainer immediately following your workout. On days that you do not workout, take upon waking. Mix 2 to 4 scoops of MuscleMaxx™ with 12 to 24 oz. (355 ml to 710 ml) with either water or milk depending on your preference.
Warnings: Use only as directed. Store in a cool, dry place (16 C to 27 C). Keep Out Of Reach Of Children.
* These statements have not been evaluated by the Food and Drug Administration. This product is not intended to diagnose, treat, cure, or prevent any disease.
---