MHP
Super Premium Whey Protein+
, 2 Lbs. Vanilla
A Hydrolyzed Fueled Protein Matrix With 25G Of Whey Protein
Designed To Reduce Protein Breakdown And Spare Anabolic Bcaas For Greater Growth
Product Overview
Hydrolyzed Fueled Protein Matrix
12g
Hydrolyzed Whey Protein
=
Super Premium Whey Protein+
is an ultra premium protein formula driven by a supervisor absorbing hydrolyzed whey protein.
Super Premium Whey Protein+ is an ultra premium protein formula driven by a superior absorbing hydrolyzed whey protein. Each school delivers 25g of protein, 5.6 of BCAA including 2.8g of the anabolic trigger leucine and 200mg of anti-catabolic branched-chain keto acids (BCKAs) to reduce protein breakdown and spare anabolic BCAAs for greater growth of muscle mass, increases in strength and improved recovery.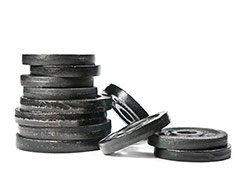 Super Premium Whey Protein+ provides you the fuel you need to maximize your workout each and every time. It's the perfect combination for athletes, fitness enthusiast of those trying to lose or maintain weight to accommodate their active lifestyle.
RICH DECADENT TASTE
In addition to providing a superior protein formula, MHP has developed a unique system that delivers a rich and creamy protein shake with milkshake like consistency that will keep you coming back for more.
Powered by FlavorGod
Maximum Human Performance
Reach Your MHP with our exclusive Premium Series. Every product label tells you exactly what's in the bottle, so you know you're getting science-driven sports performance in every serving.
Ratings & Reviews
What's in MHP Super Premium Whey Protein+
Serving Size: 1 Scoop (33 g)

Servings Per Container:

25

Amount Per Serving

% Daily Value †

Calories

130

Calories from Fat

20

Total Fat

2 g

3%†

Saturated Fat

1 g

5%†

Cholesterol

50 mg

16%

Total Carbohydrate

2 g

1%†

Dietary Fiber (less than)

1 g

2%

Sugars

1 g

‡

Protein

25 g

50%†

Calcium

118 mg

12%

Sodium

240 mg

10%

Super Premium Whey Protein Complex (Elemental Protein)

25 g

‡

Whey Protein Hydrolysate (Instantized)

12 g

Whey Protein Isolate (Instantized)

8 g

Whey Protein Concentrate (Instantized)

5 g

Anti-Catabolic BCKA Complex

200 mg

‡

Alpha-Keto-Leucine

100 mg

Alpha-Keto-Isoleucine

50 mg

Alpha-Keto-Valine

50 mg

† Percent Daily Values are based on a 2,000 calorie diet.

‡ Daily Value not established.

Other Ingredients:

Sunflower Oil

, Gum Blend (Cellulose Gum

, Xanthan Gum

, Carrageenan)

, Natural and Artificial Flavors

, Sea Salt

, Sucralose

, Acesulfame Potassium

Contains: Milk & Soy.
Directions For Super Premium Whey Protein+: Mix one scoop with 8 fl. oz. cold water.
Warnings: Keep out of reach of children.
* These statements have not been evaluated by the Food and Drug Administration. This product is not intended to diagnose, treat, cure, or prevent any disease.
---