MHP
Liquid L-Carnitine 1500mg
, 31 Servings Pineapple Mango
Contains 1500mg of liquid L-carnitine to promote non-stimulant weight management*
No colors or dyes, no carbs, no sugar, no dairy, vegan friendly
Product Overview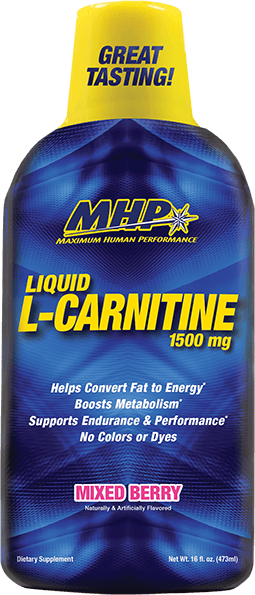 Burn
Fat
&
Boost
Performance*
Boost Energy, Burn Fat*
1500mg L-Carnitine
No Colors of Dyes
Great Natural Fat Burner*
Vegan • No Dairy • No Soy
Delicious Tasting
No Yeast • No Carbs • No Sugar
MHP's Liquid L-Carnitine 1500mg delivers an extremely potent, delicious and pure 1500mg dosage of L-Carnitine, without any dyes, colors, or calories. L-Carnitine is an important fat burning amino acid used by the body to transport fat into your muscles where they are burned for fuel.* L-Carnitine supplementation can help boost your endurance, energy and fat burning metabolism making it the ideal supplement for exercise enthusiasts, including weight lifters or endurance athletes*
Stimulant Free, So Stacks Well With
Adrenaline Drive!
Recommended: Stack WHP's Adrenaline Drive with MHP's Liquid L-Carnitine 1500mg for enhanced fat burning and workout performance.* Adrenaline Drive's Fastsorb mentholated tablets provides quick energy, enhanced workout performance and help boost your metabolism.*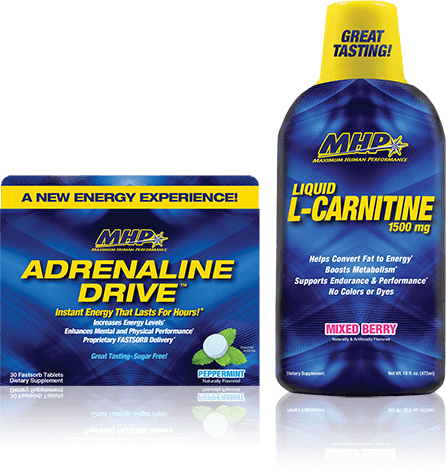 #MHPstrong
Ratings & Reviews
What's in MHP Liquid L-Carnitine 1500mg
31 Servings

Pineapple Mango

Serving Size 1 Tablespoon (14.79 mL)

Servings Per Container

31

Amount Per Serving

L-Carnitine (as L-Carnitine Base, L-Carnitine Tartrate and Acetyl-L-Carnitine)

1,500 mg

‡

‡ Daily Value not established.

Other Ingredients:

Purified Water

, Malic Acid

, Phosphoric Acid

, Citric Acid

, Natural Flavor

, Sucralose

, Acesulfame-K

, Potassium Sorbate

, Sodium Benzoate
Directions For Liquid L-Carnitine 1500mg: Take one tablespoon (or one dosing cup filled to the approx. 15mL dose line). Take 1-3 times daily. Shake bottle lightly before use.
Warnings: Keep out off reach of children. Do not purchase if seal is broken. Protect from heat, light, and moisture. Store in a cool, dry place.
* These statements have not been evaluated by the Food and Drug Administration. This product is not intended to diagnose, treat, cure, or prevent any disease.
---