More muscle and strength are always the goal.
Size and strength: They're what drew you to the weight room in the first place, and what will keep you there when the fair-weather lifters fade away. Mobility, flexibility, "functional" fitness--they're all well and good. But their ultimate value is helping you move more weight, for more reps, and get better results to show for it.
Deep down you know it. Now let's do the work to make it happen. These are our best articles and workouts for men who live the lifting life. Keep coming back to see new information and inspiration to keep you on the path to gains!
Training For Men
"We won't lie, the workout is intense—like, 11 movements over 35 sets, and 600 or so reps. But, if you're a consistent lifter with a fair amount of experience, and if you pick a weight you can control—that's the key—you can handle it."
-Bodybuilding.com
Aaron Marino's Tailored: Chest and Triceps Workout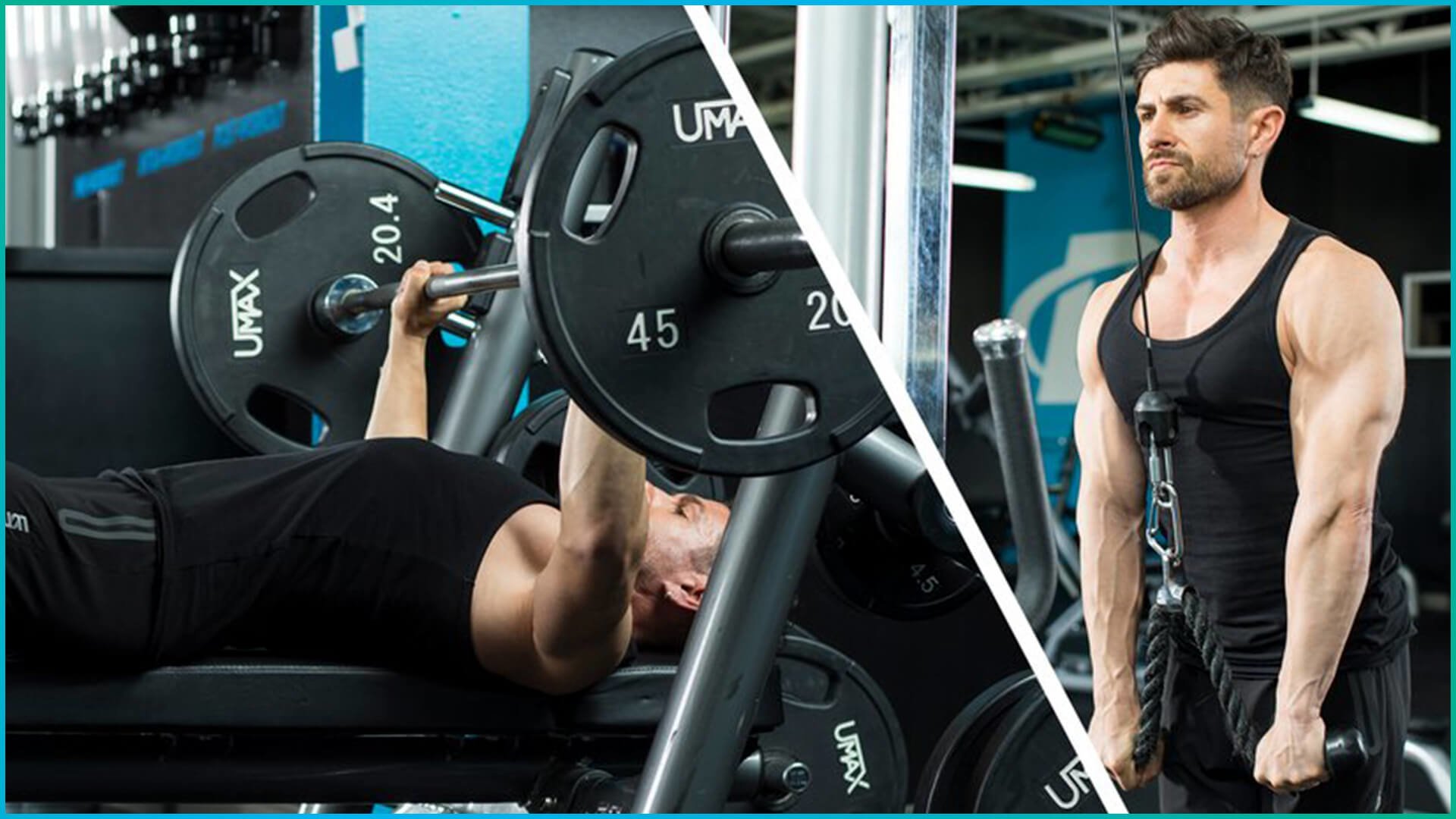 Top Categories For Men
Top Products For Men
View All Men's Health Products
Nutrition For Men
"Building muscle is all about quality over quantity. On this plan you'll be eating enough calories to maintain a marginal surplus. There is no "free for all" on processed junk food because you want to gain weight—that'll just lead to becoming fat! Get ready, get prepared, and get growing."
-Kris Gethin
The Ultimate Kris Gethin Muscle-Building Meal Plan
Supps for Men
"0.8 grams of protein per kilogram of body weight, which is the United States government's recommended daily allowance, is far too low for lifters, athletes, and pretty much anyone who exerts themselves regularly."
-Krissy Kendall, Ph.D.
The Complete Guide to Protein
Motivation For Men
"As one-fifth of the tribe of Gronkowski brothers, Rob's earliest years of training took place in the homemade basement-turned-gym that Gordy built for the boys in his house. It was there, under the house, with the support of his brothers and the guidance of his dad, that he first learned to love exercise and understand that time spent with the iron would pay dividends on the gridiron."
-Jon Finkel
Eight Years In, Gronk Is Training For The Long Haul