Magnum Nutraceuticals
Quattro
, 2 Lbs. Chocolate Love
Tastes Amazing!
4 Stage Release Isolate & Protein Blend!
Product Overview
THE PERFECT ISOLATED PROTEIN FORMULA!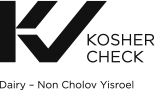 Better Ingredients, Better Results
WHAT IS MAGNUM QUATTRO™?
Using only the most effective Pharmaceutical Grade Protein Isolates, Magnum Quattro™ delivers a quick flood of protein to your bloodstream, as well as a medium-and slow-flow to create a nitrogen balance that lasts all day, thus facilitating the perfect environment for lean muscle creation. With the addition of Organic Flaxseed, Magnum Quattro™ further contributes to an optimal metabolic rate, stored fat utilization, and muscle recuperation and growth. Magnum Quattro™ is also Kosher certified, gluten free, lactose and nut free - guaranteeing zero gas or bloating. Whether shaking, blending, or baking, Magnum Quattro™ is the fuel you need to attain the results you desire.
IMMEDIATE GROWTH
Quattro's #1 ingredient is Whey Protein Isolate (90%+ isolation) that absorbs faster, has fewer impurities and minimal carbohydrates and fats. Most companies use a less expensive form of whey called whey concentrate, which has a higher percentage of lactose and dairy fats. This typically causes gas and bloating depending on the grade of protein used. High quality whey protein isolates help muscles recover and grow faster by increasing the body's protein levels within one hour.
DELAYED RELEASE
Milk Protein Isolate 90%+ occurs naturally in cow's milk and includes a natural combination of 80% casein protein and 20% whey protein. Casein protein synthesizes in the body much slower than whey protein, taking up to seven hours to fully release into the blood. Many people use milk protein isolate as a diet supplement or meal replacement as it's a slower releasing protein.
ANTI-CATABOLIC EFFECT
Micellar Casein 85%+ is an extremely slow digesting and rich protein source that continues to fuel muscles long after other protein sources. Studies with this un-denatured form of isolated casein show it to sustain steady amino acid elevations for an incredible six to seven hours, providing a strong all-day anti-catabolic effect.
Ratings & Reviews
What's in Magnum Nutraceuticals Quattro
Serving Size 1 Scoop (37g)

Servings Per Container:

24

Amount Per Serving

% Daily Value

Calories

140

Total Calories from Fat

9

0%

Total Fat

1 g

1%

Saturated Fat

0 g

0%

Trans Fat

0 g

Cholesterol

0 mg

0%

Total Carbohydrate

2 g

1%

Dietary Fiber

1 g

4%

Sugars

.5 g

Protein

30 g

60%

Vitamin A

0 mg

0%

Vitamin C

0 mg

0%

Calcium

80 mg

8%

Iron

1 mg

1%

Sodium

100 mg

4%

Potassium

290 mg

8%

† Daily Value not established

Percent Daily Values are based on a 2,000 calorie diet

Other Ingredients:

Magnum Quattro™ 4-Stage Matrix (Whey Protein Isolate 90%+

, Milk Protein Isolate 90%+

, Micellar Casein 85%+

, Egg Protein Isolate)

, Cocoa Powder

, Natural And Artificial Flavors

, Xanthan

, Sodium Chloride

, Organic Cane Sugar

, Organic Flaxseed

, Sucralose

, Bromelain (Digestive Enzyme)

Contains: Milk, Egg
Directions For Quattro: Take 1-2 servings (1 scoop per serving) 2-4 times per day mixed with 12-16 oz. of water.
Warnings: Do not use if you are under 16 years of age, pregnant or nursing. Consult your physician before use if you have a medical condition or are taking any prescription.
* These statements have not been evaluated by the Food and Drug Administration. This product is not intended to diagnose, treat, cure, or prevent any disease.
---