Magnum Nutraceuticals
Performance Greens
Phytonutrient Blend!
High-Grade Greens Formula - Organic Greens!
Product Overview
Organic Greens and Phytonutrients In One Amazing Product!
Magnum Performance Greens is an extremely advanced Greens and Phytonutrient formula. With over 75 high-grade, organic ingredients, Performance Greens offers your body a unique blend to help you function at your best.*
Magnum Performance Greens is an all-inclusive health offering that includes super green foods, cruciferous vegetables, EFA's, pre and probiotics, fiber, enzymes and herbal co-factors. It also offers a highly concentrated berry-based Phytonutrient complex, packed with antioxidants for whole body health protection.*
Magnum Performance Greens helps provide energy and stress relief to have you on top of your game. Perform at a whole new level in as little as five days! *
INGREDIENTS IN PERFORMANCE GREENS WILL:
Increase energy*
Regulate stress*
Cleanse support*
Supports restful sleep*
Balance pH levels*
Promotes overall health*
Accelerate recovery following high intensity exercise*
Allow our bodies to function optimally*
MAGNUM PERFORMANCE GREENS™ IS THE BEST CHOICE FOR YOUR GREENS/ PHYTOBERRY PRODUCT BECAUSE:
It combines both Greens and Phytoberries into one formulation

Every ingredient is Organic and Pharmaceutical Grade

There are no artificial colors, flavors, sweeteners, nor anything unnatural

MAGNUM PERFORMANCE GREENS INGREDIENTS
SPIRULINA
BARLEY JUICE
WHEAT GRASS JUICE
PHYTONUTRIENT COMPLEX
OMEGA 3 FATTY ACIDS
MULTI SOURCE FIBER BLEND
SPIRULINA
is a natural "algae" (cyanbacteria) powder that is incredibly high in protein and a good source of antioxidants, B-vitamins, minerals and other nutrients. It is largely made up of protein and essential amino acids, and is typically recommended to vegetarians for its high natural bio-available iron content. Spirulina contains Omega 3-,6 and 9s and is especially high in Omega-3s. Spirulina is also extremely high in Chlorophyll, which helps remove toxins from the blood and supports the immune system.* Spirulina has a very high ORAC score (Oxygen Radical Absorbance Capacity). The ORAC score is generally used to measure antioxidant ability and concentration in different foods.
Not only does spirulina have many health benefits, but it may also increase fat burn from exercise. A study published in Medicine and Science in Sports and Exercise examined the effects of spirulina supplementation on subjects during an exhaustive cardiovascular exercise session.
Ergogenic and antioxidant effects of spirulina supplementation in humans.
Authors: Kalafati M, Jamurtas AZ, Nikolaidis MG, Paschalis V, Theodorou AA, Sakellariou GK, Koutedakis Y, & Kouretas D.
Source: (2010). Medicine and Science in Sports and Exercise. 42(1), 142-51.
Nine fit male subjects consumed spirulina daily or a placebo supplement. Their exercise performance was evaluated based on a treadmill session in which the subjects ran on a treadmill at 70-75% of their VO2 max, and then the intensity was cranked up to 95% of their VO2 max and held there until the subjects could no longer keep up the pace.
It was found that spirulina not only decreased oxidative damage as expected, but it also decreased glucose oxidation by about 11% which came with an increase in the utilization of fat for fuel.*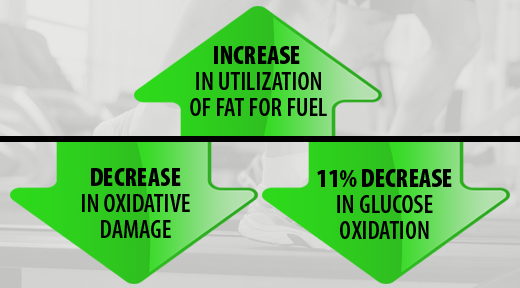 Spirulina is most often used by health enthusiasts, but from the results seen here it might not be a bad idea for the physique athlete to incorporate it into their supplement plan as well. Not only can spirulina support the immune system, energy, and fight free radicals, but it may even help you burn more fat during exercise!*
BARLEY AND WHEAT GRASS JUICE
are two "super foods" that are produced from young plants that are carefully grown until they reach 4 to 10" in height. Then they are cut, washed, dried, and ground to a pulp from which the green juice is extracted and, finally, dried into a green powder. Both are high in chlorophyll, potassium, calcium and incredibly rich in vitamins such as vitamin A, vitamin B1 (thiamine), vitamin B2 (riboflavin), vitamin B3 (niacin), vitamin B6, folate, vitamin C (ascorbic acid), vitamin E (alpha- tocopherol) and vitamin K (phylloquinone). They also contain an abundance of electrolytes such as magnesium, phosphorous and potassium along with other essential minerals such as zinc, iron and calcium. They are also rich providers of beta carotene, powerful antioxidants, bioflavonoids, essential amino acids, beneficial enzymes, and valuable fiber to the body. Additionally, wheat grass may help neutralize and remove toxins.*
Performance Greens also contains a full spectrum Phytonutrient complex.
Phytonutrients are naturally occurring, non-vitamin, non-mineral components of food that have significant health benefits. Three important types of beneficial phytonutrients are polyphenols, carotenoids and phytoestrogens.
POLYPHENOLS
Act as antioxidants, have anti-inflammatory properties and are anti-allergenic.* Performance Greens includes fruits, berries and green tea that contains polyphenols.
Carotenoids
Are the pigments found in red, yellow and orange fruits and vegetables such as the ones found in Performance Greens. These nutrients function as antioxidants.
Phytoestrogens
Are plant derived compounds found in a wide variety of foods, most noticably soy. They are also found in berries, seeds (particularly flax seeds), grains, nuts and fruits.
OMEGA 3 FATTY ACIDS
Along with Omega 6 Fatty Acids, these fatty acids are known as essential fatty acids (EFAs). EFAs are a critical component of healthy cell membranes and are vital for proper development of our eyes, a healthy cardiovascular system and a properly functioning immune system.
Performance Greens was also formulated with a multi source fiber blend
This blend includes Apple Fiber powder, Apple Pectin, Oat Bran, Organic Psyllium, and Inulin. Healthy digestion supports nutrient absorption and waste elimination, thereby energizing your immune system for overall increased health, and vitality.*
WHO IS IN NEED OF MAGNUM PERFORMANCE GREENS?
Anyone who trains hard with weights during their training program*
Anyone who doesn't have a perfect diet*
Anyone who's looking to release stress and inflammation *
Anyone who needs more natural energy*
Anyone who's a bodybuilder, fitness competitor or athlete, and follows that type of disciplined lifestyle*
MAGNUM PERFORMANCE GREENS WAS FORMULATED WITH ONE GOAL IN MIND
To simplify your ability to improve your health and quality of living.*
FREQUENTLY ASKED QUESTIONS
How quickly can I expect results from Magnum PERFORMANCE GREENS?
Positive results, such as digestion support and healthy energy levels, can begin as to appear as quickly as one or two days. As you continue to use Performance Greens, you will continue to see more and more benefits and positive results.*
What results can I expect from taking Magnum PERFORMANCE GREENS?
Users routinely report better energy, digestion, excretion, mental alertness, focus, lowered stress levels, improvements in sleep quality, an increase in endurance, and a reduction in the amount of time it takes to recover from training.*
Will I get anxiety and/or jitters from Magnum PERFORMANCE GREENS?
No. Magnum Performance Greens does not include any caffeine or stimulants so no nervous energy increases are felt.
What is the optimal way to take Magnum PERFORMANCE GREENS?
We recommend that you take 1 to 2 scoops (depending on your diet and level of external stressors in your life) throughout the day. Some users like to take Performance Greens in combination with an organic fruit juice or in a smoothie with a protein powder like Magnum Quattro.
Are there any products you recommend to take with Magnum PERFORMANCE GREENS?
Yes, Magnum PERFORMANCE GREENS has been formulated to work synergistically with Magnum QUATTRO, PRIMER, BIG C, & ACID. Many clients have written testimonials on how these products have change their quality of living, digestion, and energy levels. But really Magnum PERFORMANCE GREENS can be stacked with any of Magnum's products for your own unique stack.*
Ratings & Reviews
By clicking the button above, you agree to entering the Bodybuilding.com Reviews section. Products in the Store are not intended to diagnose, treat, cure, or prevent any disease.
Yet another Magnum product that does NOT disappoint! The Performance Greens by itself is great with water and also mixed in any flavor protein shake. Performance Greens is a great alternative to attempting to get your daily intake of green veggies because Lord knows not everyone LOVES veggies. Well if you're looking for a great Greens product, check out Performance Greens by Magnum Nutraceuticals!
This is one of my favorite products of all time, because so many people do not get enough greens in their diet and they don't care to pay attention. I am actually obsessed about this product and mix it with only a little water and it taste so good!
I love this stuff! No random crap or fillers in it and it's packed full of essential vitamins and minerals. Both my wife and I use this on a daily basis and have done so for almost a year now - we both recommend it. I gave the flavour a 7 as it's not bad, but not great either. It should be renamed to "Wild Grass" though...

Great product. Taste isnt bad either. The only issue i have is i am very sensitive to stevia so there are times when thats all i can taste. But overall worth the money.
I use Magnum Performance greens daily. I usually mix it with my Hi5 or with my vanilla protein shake. Its great for increased energy throughout the day and helps me regulate stress. It is also good at being a detox and cleanse. Great product and would recommend it to anyone starting out or seasoned lifter.
Yet another Magnum product that does NOT disappoint! The Performance Greens by itself is great with water and also mixed in any flavor protein shake. Performance Greens is a great alternative to attempting to get your daily intake of green veggies because Lord knows not everyone LOVES veggies. Well if you're looking for a great Greens product, check out Performance Greens by Magnum Nutraceuticals!

I'm a huge fan of greens powders and this one hits the mark on exactly what I'm looking for. It tastes great and provides a ton of great ingredients in it. I know a lot of people don't bother with the micronutrient side of things but for me, this is a perfect fit into my stack.
Getting enough greens in your diet can be challenging for some, and for those I would suggest grabbing a tub of Magnum Nutraceuticals "Performance Greens". Not only is this a complete greens supplement, but the taste is absolutely on point. The wild berry taste helps hide a lot of the bitter flavor that is typically found in a greens supplement, and makes it taste like a wholesome berry smoothie. The profile is impressive as well, offering up an entire grocery store of vegetables into a shake form (not to mention it is fully disclosed as well). If you need more veggies in your nutrition, "Performance Greens" is definitely for you.
I love tho product. A friend recommended it because it helps with recovery. It helps me, as I have not just one sweet tooth, but a whole set of sweet teeth lol, with my cravings for sweets.
† This price is the retail price for this product found at one or more retail websites in the last 30 days. The price may not include shipping cost, tax, sale or promotional prices, or discounts such as member pricing. Prices may change. Bodybuilding.com verifies this price every 30 days.
250 Grams
30 Servings | $1.00 Per Serving
500 Grams
60 Servings | $0.93 Per Serving
What's in Magnum Nutraceuticals Performance Greens
250 Grams

Wild Berry

Serving Size: 1 scoop (8.4g)

Servings Per Container: 30

Amount per Serving

% Daily Value

Calories

40

Fat

1.5 g

2%

Saturated

.15 g

1%

+ Trans

0 g

Polyunsaturated

1 g

†

Monounsaturated

.35 g

†

Carbohydrates

5.5 g

2%

Fiber

3 g

12%

Sugars

0 g

Protein

1 g

2%

Greens Matrix

3665mg †

Spirulina

1,020 mg

Barley Grass

509 mg

Alfalfa

509 mg

Brown Rice Powder

305 mg

Beet Root Powder

305 mg

Carrot Powder

305 mg

Chlorella

203 mg

Broccoli

101 mg

Wheat Grass

101 mg

Spinach

50 mg

Cabbage Leaf

50 mg

Brussel Sprouts

50 mg

Dulse Seaweed

25 mg

Kelp

25 mg

Cauliflower

25 mg

Aloe Vera

25 mg

Parsley

25 mg

Celery

20 mg

Buckwheat

3 mg

Kale

3 mg

Sweet Potato Extract

3 mg

Green Algae

3 mg

Essential Fatty Acid Blend

2369mg †

Lecithin

2,038 mg

Flax Seed Oil

203 mg

Borage Oil

25 mg

Pumpkin Seed Oil

25 mg

Primrose Oil

25 mg

Sunflower Oil

25 mg

Coconut Oil

25 mg

Sesame Oil

3 mg

Phytonutrient Complex

732mg †

Acerola Berries

101 mg

Goji Berry

101 mg

Pomegranate

101 mg

Blueberry Fruit Powder

101 mg

Licorice Root

101 mg

Quercetin

25 mg

Green Tea Extract

25 mg

Grape Seed Extract

25 mg

Raspberry

25 mg

Elderberry

25 mg

Blackberry

10 mg

Cranberry

10 mg

Strawberry

10 mg

Bilberry Extract

10 mg

Pineapple

10 mg

Plum

10 mg

Cherry

10 mg

Orange

10 mg

Grape

10 mg

Apricot

3 mg

Lycopene

3 mg

Resveratrol

3 mg

Lutein

3 mg

Digestive Provisions

325mg †

Fructooligosaccharides (FOS)

300 mg

Papain

25 mg

Fibers

481mg †

Apple Fiber Powder

305 mg

Apple Pectin

101 mg

Oat Bran Powder

30 mg

Organic Psyllium

30 mg

Inulin

15 mg

Herbal Remedies

292mg †

Royal Jelly

101 mg

Cranberry Extract

50 mg

Astragalus Extract

25 mg

Milk Thistle Extract

25 mg

Panax Ginseng Extract

25 mg

Ginkgo Biloba Extract

25 mg

Hawthorn Berry Extract

15 mg

Dandelion Extract

15 mg

Cinnamon Bark Extract

10 mg

Black Pepper Extract

1 mg

* Percent Daily Values are based on a 2,000 calorie diet.

† Daily Value not established

Other Ingredients:

Stevia Leaf

, Organic Evaporated Cane Juice

, and Natural Flavours.

Magnum Performance Greens™ contains no artificial colors, sweeteners, flavors, wheat grain, gluten, flour, yeast, salt, egg, irradiation, processed sugar, preservatives, MSG, corn or dairy products.
Directions For Performance Greens: Take 1 scoop daily with 8-12oz of water or juice. Refrigerate after opening.
Warnings: Do not use if you are under 16 years of age, pregnant or nursing. Consult your physician before use if you have a medical condition or are taking any prescription drugs.
* These statements have not been evaluated by the Food and Drug Administration. This product is not intended to diagnose, treat, cure, or prevent any disease.
---