Living.Fit
Living.Fit Dumbbells
Sold as pairs.
Rubber-encased to reduce noise. Guaranteed to be within 3% of stated weight. Etched grip. Hex-shaped weights.
Price:
$44.99
( / Serving)
Product Overview
These Living.Fit dumbbells are sold as pairs and include free shipping!
These carry a weight tolerance guarantee; guaranteed to be within 3% of the stated weight.
The ends of the dumbbells are encased in rubber to help reduce noise, floor damage, and make the dumbbells more steady for ground work.
These dumbbells are welded together and then covered in rubber on the ends.
Each dumbbell has the weight displayed on the end as well as the Living.Fit logo.
Each handle is steel and is knurled for a better grip during your workouts.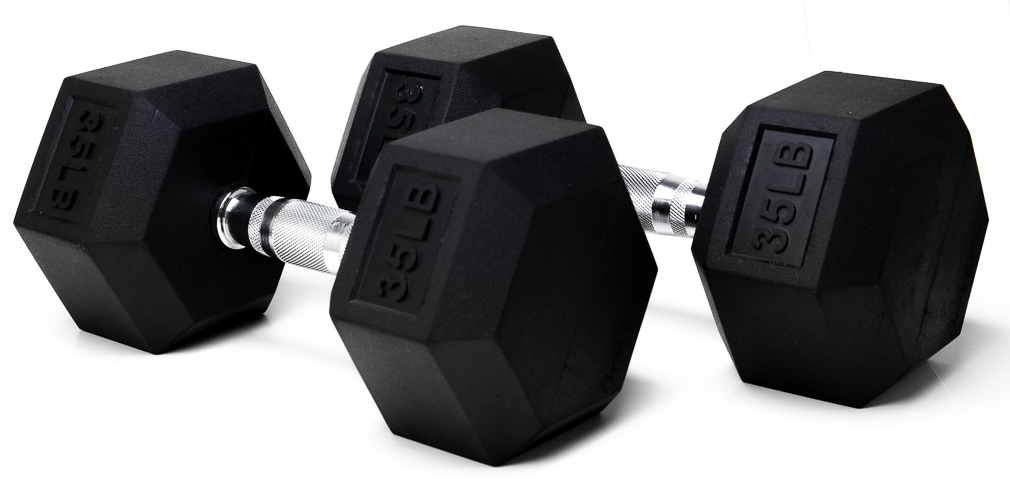 Product Details
Living.Fit branded dumbbells
Rubber Heads with weight and Living.Fit logo displayed on opposite sides
Sold as Pairs
Etched grip
About the Brand
We started Living.Fit in September of 2013 because we liked working out with kettlebells and saw what we thought was a gap in the market that did not benefit consumers. High quality kettlebells were very expensive and charged outrageous amounts of money to ship within the United States. Our three founders are competitive by nature and set out to solve this problem for consumers as well as build something our creative juices and work ethic could be poured into after working in big companies since college. After launch, we had to work hard alongside some of the foremost kettlebell experts in the world to tweak and refine our kettlebell models until we believed we had created some of the best kettlebells in the world based on their feedback.

Ratings & Reviews