iSatori
Morph Xtreme
, 20 Servings Bombsicle
High-Powered Pre-Workout
Our Strongest, Most Complete, Muscle Generating Pre-Workout Ever*
Product Overview
7g
Citrulline
Malate
1g
Nitrosigine
3.2g
Beta Alanine
1.5g
Betaine
4g
BCAAs
2.5g
Creatine
Magnapower
Our Strongest, Most Complete, Unrelenting, Pump Producing, Energy Erupting, Strength Altering, Muscle Generating Pre-Workout EVER!*
MORPH XTREME
Unleash the power of MORPH XTREME and treat your muscles and mind to an aggressive workout-altering experience like no other. This gym conquering 7-IN-1 formula was formulated with effective levels of the best ingredients in the world of sports supplements. The overall synergistic effect of the MORPH XTREME formula delivers on 7 critical benefits for the ultimate workout.*
Forget the trickery behind 2, 3, 4 and even 6 scoop formulas and harness the power of everything you need in one perfect scoop! MORPH XTREME: MORPH Your Training, MORPH Your Results!™
AVAILABLE IN THESE 5-STAR FLAVORS
INGREDIENTS TO GET THE JOB DONE
CITRULLINE MALATE (7g):
Citrulline is a metabolic precursor to arginine, which then can be converted to nitric oxide (NO). Citrulline does not get readily degraded in the digestive track and liver so your body can utilize a high percentage of what you ingest. The end result of NO production is vasodilation and contribution to a pump.*
Citrulline malate is also a proven energy booster at 6 g per day minimum. A study reported that subjects using 6 grams of citrulline malate for 15 days experienced significant increases in ATP production during exercise and elevated levels of phosphocreatine recovery between bouts of training.*
NITROSIGINE (1g):
Nitrosigine is a key factor in the pump and performance aspect of MORPH XTREME. It is known as inositol-stabilized arginine silicate it is backed by clinical science for raising and sustaining Nitric Oxide: crank up nitric oxide levels to drive phenominal pumps! The clinical dose of NITROSIGINE works synergistically with other ingredients in MORPH XTREME to push you past your comfort zone for the best workout possible!*
H+ BETA ALANINE™ (3.2g):
Beta alanine is essential to increasing the number of reps you can lift by supporting enhanced muscle carnosine levels, which is designed to drive the muscle and strength-building process. MORPH XTREME itilizes 3.2g of H+ BETA ALANINE in every loaded 1-scoop serving.*
BETAINE ANHYDROUS (1.5g):
Betaine is fast rising muscle building ingredient that supports gains in muscle, strength and power! Emerging research illustrates that Betaine can also enhance muscle endurance, which is perfect for more reps and sets.*
Instantized 2:1:1 BCAAs (4g):
The precise ratio of BCAAs has been shown to not only produce an anti-catabolic (muscle sparing) effect while training, it also stimulates the mTor musclebuilding pathway so you are fast tracking critical recovery from intense training.*
CREATINE MAGNAPOWER (2.5g):
Strength and between-set recovery are essential to the ultimate workout. Creatine MagnaPower eliminates the loading phase needed with other creatines and supercharges between set recovery by increasing the rate of ATP regeneration, so that every set is an amazing set. Further to this, Creatine MagnaPower increases muscle cell volumization that is in turn a trigger for increased protein synthesis.*
21 OTHER SYNERGISTIC INGREDIENTS
In unison with the above ingredients are 21 other powerful synergistic ingredients to push your workouts to the next level.
HERE IS WHAT THESE TOP ATHLETES HAVE TO SAY ABOUT MORPH XTREME

"Everyone knows that every workout I do is paramount... I have to perform at my best every time I step foot in the gym. I've tried a lot of pre-workouts in my career and it takes a lot to impress me. MORPH XTREME is at a different level for my performance, and the fact that it has 4g of BCAAs is perfect to get recovery started ASAP."*
Brian Shaw 4X World's Strongest Man
"My career depends on a great workout day in and day out. I leave nothing to chance when I I go to the gym, and a pre-workout is essential to me. I've used iSatori pre-workout supplements for the past few years, but I have to say this is THE best one ever. It's the best workout partner I can have. Amazing energy and strength and the BCAAs are essential for immediate recovery. I love the BOMBSICLE, and for me 3/4 of a scoop is perfect."
Taylor Chamberlain IFBB Bikini Pro
"I was so pumped to hear iSatori was developing a next generation pre workout. I've been through the development of 2 previous products, but this is the most exciting by far. MORPH XTREME is super powerful, and it tastes unbelievable. Seriously, once you try it, you will never go back to your regular pre. It's loaded with the best ingredients, and it shows in my workouts - I'm setting PRs all the time as I prep for my next show."*
Thomas Anderson IFBB Pro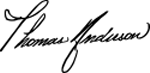 Ratings & Reviews
What's in iSatori Morph Xtreme
20 Servings

Bombsicle

Serving Size: 1 Level Scoop (28g)

Servings Per Container: Approx. 20

Amount Per Serving

% DV

Calories

25

Total Carbohydrate

7 g

25%

Sugars

1 g

*

Vitamin C (as Ascorbic Acid)

125 mg

139%

Vitamin B6 (as Pyridoxine HCI)

10 mg

588%

Vitamin B12 (as Methylcobalamin)

10 mcg

416%

Magnesium (as Magnesium Creatine Chelate)

200 mg

48%

Sodium

5 mg

<1%

MORPH® XTREME Performance Blend™

22,307mg (22.3g) *

Max Pump I Plasma Expansion Matrix™

8,025mg (8.0g) *

Citrulline Malate

7,000 mg

*

Inositol Stabilized Arginine Silicate (Nitrosigine®)

1,000 mg

*

Astragalus (root)(Astralgus membranaceous) Extract; Tienchi Ginseng (root)(Panax notoginseng) Extract (Astragin®)

25 mg

*

Strength I Muscle I Endurance Complex

7,200mg (7.2g) *

Beta Alanine (H+ Beta Alanine™)

3,200 mg

*

Creatine-Magnesium Chelate (CREATINE MagnaPowder®)

2,500 mg

*

Betaine Anhydrous

1,500 mg

*

Instantized 2:1:1 BCAA Recovery I Performance Blend

4,025mg (4.0g) *

L-Leucine/L-Leucine AKG (LeuciTor™)

2,000 mg

*

L-Isoleucine/L-Isoleucine AKG

1,000 mg

*

L-Valine/L-Valine AKG

1,000 mg

*

L-Alanyl-L-Glutamine (Sustamine®)

25 mg

*

CORE Energy I Focus I Cognition Matrix

2,890mg (2.9g) *

Taurine

2,000 mg

*

Choline Bitartrate

500 mg

*

Caffeine Anhydrous

350 mg

*

Yohimbe (Corynanthe yohimbe schum)(Bark) Extract (supplying 3.2mg Yohimbine)

40 mg

*

Extended Energy Blend

167

mg

*

Glucuronolactone, Theacrine (TeaCrine®), Ashwagandha (Root) Extract (Withania somnifera) (KSM-66®), Cordyceps (Cordyceps sinensis), L-Tyrosine, Holy Basil (leaf) (Ocimum tenuiflorum) Extract, Reishi Mushroom (Ganoderma lucidum) Extract.

Percent Daily Values (DV) are based on a 2,000 calorie diet. *Daily Value not established.

Other Ingredients:

Waxy Maize

, Natural And Artificial Flavor

, Maltodextrin

, Silica

, Sucralose

, Acesulfame Potassium

, Calcium Carbonate

, FD&C Blue 1.

ALLERGEN INFORMATION: Contains milk. Manufactured in a facility that processes egg, wheat, soy, tree nut, peanut, fish and shellfish.
Directions For Morph Xtreme:
MORPH® Xtreme: As a dietary supplement, adults mix one serving (1 scoop) of MORPH® XTREME with 12-20 oz. of cold water 30 minutes prior to your workout. MORPH XTREME is a high-stimulant formula. To be used as part of a resistance training program.
BIO-GRO: As a dietary supplement, adults mix 1 serving of BIO-GRO™ twice daily in 3-4 oz of liquid (such as amino acid, pre-workout drink, or protein shake) and thoroughly agitate or blend, or mix in soft food (yogurt, oatmeal, etc.). Follow daily usage chart for optimal results and ensure one serving is taken before, during, or after your workout.
Warnings: KEEP OUT OF REACH OF CHILDREN. Not intended for individuals under the age of 18 or individuals sensitive to caffeine unless instructed by a doctor. Do not use this product if you are pregnant or nursing. Consult a physician or healthcare professional before using this or any other dietary supplement or before beginning an exercise program. Consult with your primary physician prior to use if you have any pre-existing medical conditions, or if you are using MAO inhibitors or taking any prescription or over-the-counter drug(s). Discontinue use and consult a medical doctor if you experience any unusual symptoms. If you or your doctor has any questions about this product, please call 1-866-688-7679. One serving (one scoop) of this product contains up to as much caffeine as two strong cups of coffee. Do not combine with other caffeine sources, and do not exceed recommended serving. The contents of this formula may cause a blood-flow "flush" and/or a tingling sensation in the extremities of the body (e.g., fingers, ears, toes, etc.). This is normal, and you should not be alarmed. The "flush" and sensation should subside after one to two weeks of continuous use. WARNING for California residents only: This product contains substances known to the state of California to cause cancer, birth defects, and other reproductive harm. Use only as directed. Do not use if packaging has been tampered with. STORE IN A COOL, DRY PLACE. AVOID EXCESSIVE HEAT.
* These statements have not been evaluated by the Food and Drug Administration. This product is not intended to diagnose, treat, cure, or prevent any disease.
---