Incrediwear
Knee Sleeve
The Incrediwear Knee Sleeve supports recovery and relieves normal discomfort.
For athletes looking to relieve knee discomfort, the Incrediwear Knee Sleeve provides targeted support to reduce muscle fatigue, increase recovery time, and enhance performance.
Product Overview
Brought to you by Celebrity Sweat

Incrediwear's signature fabric blend is embedded with semiconductor elements to provide effortless comfort and exceptional durability. The Knee Sleeve is made with a blend of 49% Polyester, 25% Nylon, 21% Cotton and 5% Spandex. For best results, wear the Knee Sleeve to alleviate symptoms associated with discomfort.
Product Benefits
Increases blood flow
Accelerates recovery
Relieves normal discomfort
Form-fitting fabric without restricting mobility
Breathable and moisture wicking fabric
Good to Know
Incrediwear Knee Sleeves are easy to clean. Wash warm or cold, tumble dry low. Do not bleach, iron or dry clean.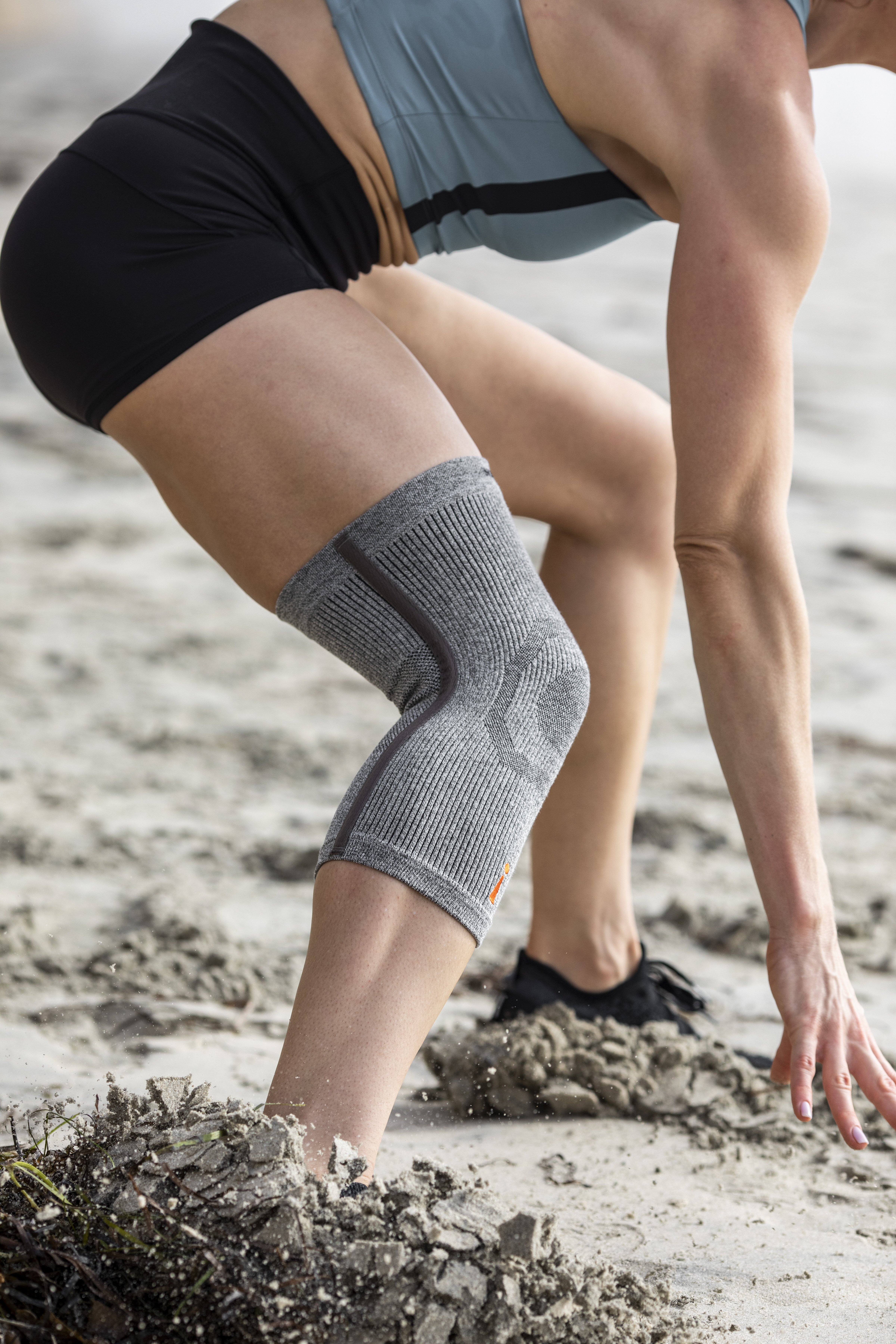 Product Details
49% Polyester, 25% Nylon, 21% Cotton and 5% Spandex
Imported.
About the Brand
Incrediwear accelerates recovery, optimizes performance, and relieves normal discomfort. Incrediwear incorporates germanium and carbon within the fabric. When stimulated by body heat, the elements create a cellular vibration that increases blood flow, bringing more oxygen and nutrients to the target area.

Ratings & Reviews