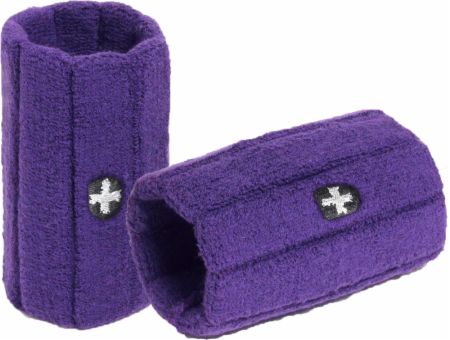 Harbinger
HumanX Kettlebell Arm Guards
, Black
Streamlined Design!
Protects The Forearms With Padded Guards That Cushion Agains Impact & Abrasion!
Price:
$11.10
( / Serving)
Product Overview

Strength & Conditioning Tools
Harbinger HumanX Kettlebell Arm Guards protect the forearms with padded guards that cushion against impact and abrasion. Streamlined design of flexible padded inserts in stretch cotton terry conform to the forearm - and never interfere in kettlebell workouts. Plush absorbent terry acts as sweat wipe. Easy pull-on and off. One size fits all. Hand wash cold; lay flat to dry.
Features:
Protect forearms from Kettlebell scrapes and bruising while training
Flexible padded inserts in stretch cotton terry material conforms to forearm for comfortable, secure fit
Slim design keeps Kettlebell close to arm/wrist while training
Plush cotton terry material absorbs sweat during workout
Pull on/off design and one size fits all
Easy care: hand wash cold and lay flat to dry

Ratings & Reviews