Gripbell
GRIPBELL
This state of the art performance tool combines the best of dumbells and kettlebells, all in one!
No more killing your superset by switching equipment and no more wasted gym space; simplify and intensify your next weightlifting, cross-training, yoga, physical therapy, or interval training session with GRIPBELL
Price:
$66.99
( / Serving)
Product Overview
Proudly supports first responders & nurses with Bodybuilding.com and ID.me. Verify Here
A single GRIPBELL can replace a room full of dumbbells, kettlebells, and medicine balls. You can flow from set to set, using the multiple hold points for hundreds of movements. And because each GRIPBELL set is the same shape, you can change weight without interrupting your routine.
Product Benefits
All-in-one product, consolidates all other handheld, weighted fitness equipment Beautiful streamlined design
Color-coded weights from 3 to 90 pound
Training for any age, fitness level or activity
Evenly distributed weight makes them easy to handle
Easy to transport and lays flat in luggage for ultimate portability
Can be used as an isometric tool to build strength and gain more flexibility Training exercise videos from experienced fitness instructors included
Good To Know
If GRIPBELL is of the same size and shape how can I tell which weight to use? Most of the industrial dumbbells and barbells are difficult to tell apart even if they're in different sizes. With GRIPBELL, it is easy to tell the difference: color.

Blue GRIPBELL - 12 lbs.
Green GRIPBELL - 10 lbs.
Yellow GRIPBELL - 8 lbs.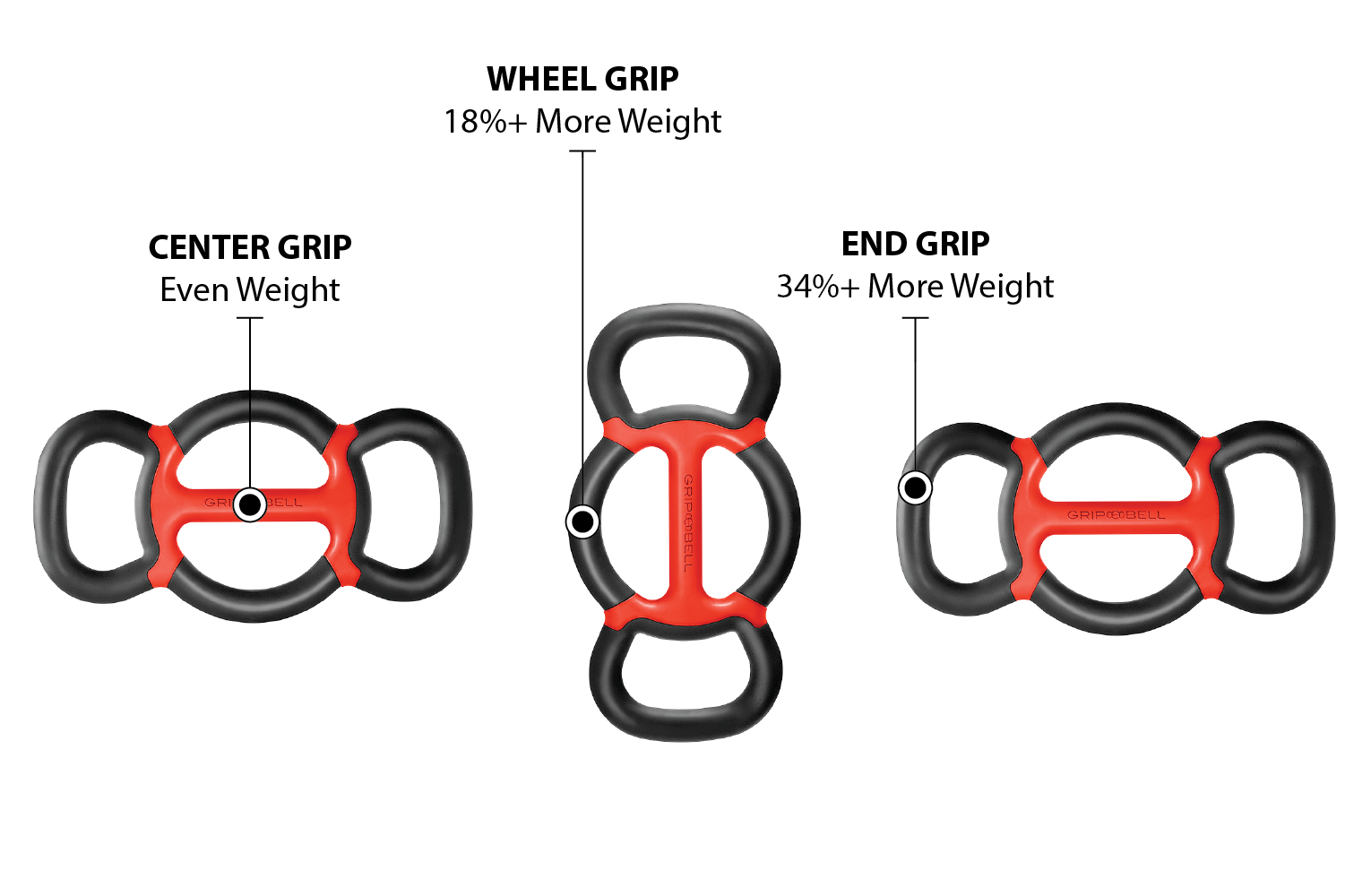 About The Brand
GRIPBELL develops, sells and distributes the revolutionary GRIPBELL products. In response to the increased demand for innovative, full-body, space-saving fitness equipment for all ages and fitness levels, the patented GRIPBELL is a powerful all-in-one Elite Performance fitness tool that can be used at home, at the office, in commercial gyms, or even while traveling.

Ratings & Reviews