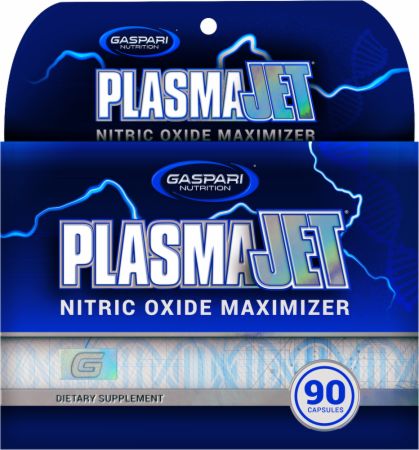 Gaspari Nutrition
Plasma Jet Nitric Oxide Maximizer
, 90 Capsules
Stimulant free Nitric Oxide support capsules to support your pumps*
Packed with synergistic ingredients to move blood into the muscles & increase nitric oxide*
Product Overview
PlasmaJet® was specifically formulated to insure that you get the gains you deserve. You won't just get big gains… they will be huge! PlasmaJet® is able to increase definition, size, vascularity, strength, and endurance to levels that have never been experienced with a supplement in this class prior to this.* There is no point looking anywhere else for the ultimate NO experience. See what a single serving of PlasmaJet® can do for you!
Product Benefits
Insane Muscle Pumps*
Huge Gains in Lean Muscle Mass, Stamina, & Strength*
Stimulates Glycogen Building in Skeletal Muscles*
Increases Vascularity*
Maximum Vasodilation*
Increased Uptake of Amino Acids & Additional Nutrients*
Key Ingredients
Glycerpump™ - It is the key to increasing cell volumization and hydration which is what is going to give you muscle fullness and crazy vein popping pumps.*
Amento Pump™ - A PDE Inhibitor which is an Amentoflavone plant extract whose "claim to fame" is to directly enhance strength. It's going to increase vasodilation resulting in bigger and better pumps due to the increased blood flow.*
Agmatine Sulfate - an amino acid which may help increase the overall Nitric Oxide Synthesis. As well as working to properly regulate cellular energy.*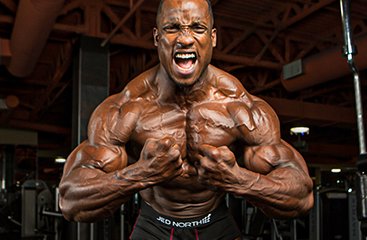 About The Brand
Founded in 1998, Gaspari Nutrition's mission was and continues to be: To produce the highest-quality, science-based sports nutrition supplements in the world. No matter the category bodybuilder, MMA athlete or weekend warrior Gaspari Nutrition has become a pillar in the sports nutrition industry.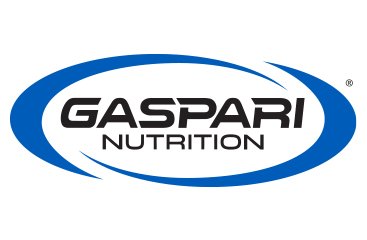 Ratings & Reviews
What's in Gaspari Nutrition Plasma Jet Nitric Oxide Maximizer
Serving Size: 4 Capsules

Servings Per Container:

22

Amount Per Serving

% Daily Value

Gaspari Proprietary Nitric Oxide (NO) Support System

2,500

mg

*

GlycerPump® (Glycerol Powder 65% Glycerol), Agmatine Sulfate, Potassium Amino Acid Chelate, Inositol hexanicotinate, Amentopump® (Selaginella Tamariscina Extract to Amentoflavones), Choline Bitartrate

Gaspari Hypertrophic Vaso Expansion Matrix

466

mg

*

Natural Xanthine Blend (Green Tea Extract 50% Caffeine, Green Coffee Bean Extract 50% Caffeine, Theobroma Cocoa Seed Extract 20% Theobromine), Hypoxanthine Riboside, Beet Root Extract, & Adenosine-5-Triphosphate Disodium salt

Gaspari Proprietary Arginase Inhibitor Matrix

125

mg

*

Boron Amino Acid Chelate, Niacin, & N-hydroxy-nor-L-arginine

* Based on a 2,000 calorie diet

** Daily Values not established

Other Ingredients:

Capsule (Gelatin

, FD&C Blue #1

, & Titanium dioxide)

, Magnesium Stearate

, Silicon dioxide.
Directions For Plasma Jet Nitric Oxide Maximizer: As a dietary supplement, take 2 capsules twice before workout daily or as directed by the practitioner.
Warnings: Not for use by individuals under the age of 18 years. Do not use if you are pregnant or nursing. This product can raise blood pressure and interfere with other drugs you may be taking. Talk to your doctor about this product. Individuals who consume caffeine with this product may experience serious adverse health effects. Individuals who are sensitive to the effects of caffeine should consult a licensed health care professional before consuming this product. Do not consume synephrine or caffeine from other sources, including but not limited to, coffee, tea, soda, or other dietary products or medications containing caffeine or phenylephrine. Do not use for more than 8 weeks. Consult with your physician prior to use if you are taking medication, including but not limited to maoi inhibitors, aspirin, antidepressants, nonsteroidal anti-inflammatory drugs or products containing phenyleprhine, ephedrine, pseudoephedrine, or other stimulants. Consult your physician prior to use if you have a medical condition, including but not limited to, heart, liver, kidney, or thyroid disease, psychiatric or epileptic disorders, difficulty urinating, diabetes, high blood pressure, cardiac arrhythmia, recurrent headaches, enlarged prostate or glaucoma. Discontinue 2 weeks prior to surgery or if you experience rapid heart beat, dizziness, severe headache or shortness of breath. In case of accidental overdose, seek professional assitance or contact a poison control center immediately. Avoid alcohol while taking this product. Exceeding recommended serving may cause serious adverse health effects, including heart attack and stroke. Improper use of this product may be hazardous to a person's health.
* These statements have not been evaluated by the Food and Drug Administration. This product is not intended to diagnose, treat, cure, or prevent any disease.
---