EVLUTION NUTRITION
TRANS4ORM Fat Burner
Complete Multistage Thermogenic for Fat Loss, with Natural Energy Sources and Focus*
Scientifically Developed to Support Fat Burning, Weight Management, plus Deliver Natural Clean Energy & Focus*
Product Overview
Proudly supports first responders & nurses with Bodybuilding.com and ID.me. Verify Here


THERMOGENIC FAT BURNER AND NATURAL ENERGIZER*

ENERGIZED FAT BURNING*

BOOST METABOLISM*

MENTAL FOCUS*

CURB APPETITE*
NON-GMO
FORMULA
GLUTEN
FREE
MADE IN
THE USA
GMP
CERTIFIED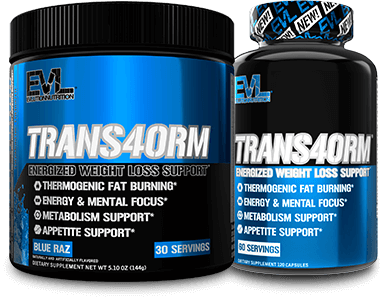 THERMOGENIC FAT LOSS* + METABOLISM* + NATURAL ENERGY*
COMPLETE FAT BURNING + NATURAL ENERGY + FOCUS*
TRANS4ORM® is a scientifically-developed multi-stage thermogenic energizer and weight loss support supplement that works with your body to transform fat and build lean muscle.*
When reaching your weight loss goals, it is important to give your body all the tools it needs to support a faster metabolism, control appetite, with the energy, focus, and mood you need to perform at your best.*
Uncompromising quality standards backed up by researched ingredients, transparent formulas, and GMP certified.*
Fat Burning & Metabolism – Green Coffee Bean, Green Tea, Coleus Extract, L-Tyrosine, Yohimbe*
Natural Clean Energy – Natural Caffeine from Coffee Bean & Green Tea, B-Vitamin Complex*
Mental Focus & Mood – Alpha-GPC, Choline Bitartrate, Huperzia Serrata Extract*
TRANS4ORM® combines the most effective fat burning ingredients into an All-In-One Formula targeting all the key factors necessary to boost fat loss. TRANS4ORM's 100% transparent formula supports increased thermogenesis, energy level, metabolism and appetite support, with energy and mental focus boosters to power you throughout the day.* Plus, TRANS4ORM is made in the USA in a facility that's FDA registered and inspected, and GMP certified to deliver the highest quality product available.*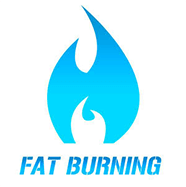 TRANS4ORM ATTACKS FAT WITH 3 MODES OF ACTION*
Green Tea Extract contains compounds called catechins, which includes epigallocatechin gallate (EGCG), the main catechin responsible for thermogenic effects.*
Green Coffee Bean, a natural source of caffeine, is also added to the formula that is a proven supplement to help burn fat and boost metabolism.*
Coleus Extract supplies the body with Forskolin, which is most effective at accelerating fat burning when combined with caffeine.*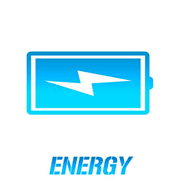 CLEAN NATURAL ENERGY*
Natural caffeine from Green Tea & Green Coffee Extract gives you the ability to attain a smooth source of energy giving you a powerful fuel source to help you push yourself throughout the day.*
Yohimbe works with natural caffeine to help increase your energy production, plus it also supports your fat-burning ability.*
B-Vitamin Complex containing vitamins B3, B6, B12, as well as Folic Acid helps support energy production allowing your body to burn more calories as fuel.*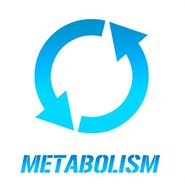 COMPLETE METABOLISM BOOSTER*
L-Tyrosine is a key amino acid which supports metabolism, and also helps to elevate your mood while reducing fatigue when cutting calories.*
B-Vitamin Complex contained in Trans4orm enhances metabolism and cellular energy production helping to naturally boost your metabolism throughout the day.*
Green Coffee Bean is loaded with antioxidants and contains chlorogenic acid which supports how the body handles blood sugar and metabolism.*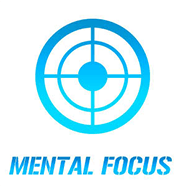 STAY FOCUSED THROUGHOUT THE DAY*
Huperzia Serrata Extract supports mental focus and concentration. This is important both in the gym as well as during your normal everyday activities.*
Choline Bitartrate delivers Choline, a vital component of your neurotransmitters that helps in the production of Acetylcholine, a key neurotransmitter component for enhanced mental focus.*
Alpha-Glycerylphosphorylcholine supports mental activity and focus during training as well as provides an additional Choline source to the brain for Acetylcholine production.*
Ratings & Reviews
What's in EVLUTION NUTRITION TRANS4ORM Fat Burner
30 Servings

Blue Raz

Serving Size 1 scoop (4.8g)

Servings Per Container 30

Amount Per Serving

%DV**

Niacin (Vitamin B3)

15 mg

94%

Vitamin B6 (Pyridoxine HCl)

2 mg

118%

Folic Acid

400 mcg

100%

Vitamin B12 (as Methylcobalamin)

6 mcg

100%

Choline

120 mg

22%

CLA Powder (Conjugated Linoleic Acid)

1,000 mg

†

L-Carnitine Tartrate

1,000 mg

†

Choline Bitartrate

300 mg

†

L-Tyrosine

200 mg

†

Natural Caffeine (from Coffee Bean)

175 mg

†

Coleus extract (as Coleus forskolii) (root)

100 mg

†

Alpha-Glycerylphosphorylcholine Powder (std. min. 50% A-GPC)

50 mg

†

Yohimbe extract (as Pausinystalia yohimbe) (bark)

20 mg

†

Black Pepper Fruit Extract (as BioPerine®)

5 mg

†

Huperzia Serrata Extract (std. min. 1% Huperzine A) (Club Moss)

2 mg

†

** Percent Daily Values are based on a 2,000 calorie diet.

† Daily Value not established

Other Ingredients:

Natural and Artificial Flavor

, Malic Acid

, Sucralose

, Silica

, Calcium Silicate

, Acesulfame Potassium

, FD&C Blue 1
Directions For TRANS4ORM Fat Burner: Powder & Capsules: As a dietary supplement, take 1 serving in the morning on an empty stomach and 1 serving 4-6 hours later in the afternoon. Do not exceed 2 servings in a 24-hour period. To support overall health, drink 8 glasses of water over the course of a day. TRANS4ORM® may be taken for up to 8 weeks but should then be discontinued for a minimum of 4 weeks.
Warnings: Not intended for use by persons under age 18. Do not exceed recommended dose. Do not consume caffeine from other sources, including but not limited to, coffee, tea, soda and other dietary supplements or medications containing phenylephrine or caffeine. Contains caffeine. Do not use for more than 8 weeks. Consult with your physician prior to use if you are pregnant, nursing or taking medication, including but not limited to, MAO inhibitors, antidepressants, aspirin, nonsteroidal anti-inflammatory drugs or products containing phenylephrine, ephedrine, pseudoephedrine or other stimulants. Consult your physician prior to use if you have a medical condition, including but not limited to, heart, liver, kidney or thyroid disease, psychiatric or epileptic disorders, difficulty urinating, diabetes, high blood pressure, cardiac arrhythmia, recurrent headaches, enlarged prostate or glaucoma. Discontinue 2 weeks prior to surgery or if you experience rapid heartbeat, dizziness, severe headache or shortness of breath.
* These statements have not been evaluated by the Food and Drug Administration. This product is not intended to diagnose, treat, cure, or prevent any disease.
---