EVLUTION NUTRITION
Stacked Greens
, 30 Servings Orchard Apple
Greens Formula with Essential Daily Micronutrients to Support Immune Health*
Vegan Greens Formula with Organic Greens, Antioxidant Support and Hydration Blend*
Product Overview
STACKED GREENSTM harnesses the benefits of Organic Greens, Organic Wheat Grass, Organic Spirulina and Natural Antioxidants into your all-in-one daily SUPERFOOD! Better Organic ingredients are the foundation of STACKED GREENSTM with no artificial sweeteners, flavors or fillers of any kind. Our raw superfood is made from young greens, organic vegetables and whole fruits to support immunity and defend against free radicals, support energy levels and boost hydration with natural electrolytes.*
Product Benefits
Complete Organic Greens Blend
Immune System Support*
Natural Antioxidants
Organic Alkalizers
Organic Electrolytes
Non-GMO
No Artificial Ingredients
Key Ingredients
STACKED GREENSTM Powder is dried using a gentle, ambient temperature drying process that leaves the finished product raw and enzymatically alive. This process maintains the best attributes of our green superfood. Plus, STACKED GREENSTM is vegan and made without GMO or artificial ingredients to give you the highest quality available.*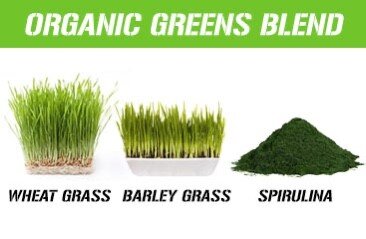 Immune System Support*
The organic greens, spirulina, vegetables and fruit powders in STACKED GREENSTM contain phytonutrients and natural antioxidants that support the immune system and reduce oxidative stress. These naturally help the body in its fight against free radicals that can alter and damage healthy cells. Beetroot contains polyphenols and betalains, which give beets their red color and are natural antioxidants that support the immune system and reduce oxidative stress. STACKED GREENSTM makes it easy for anyone to enjoy superfoods all in one scoop as part of their daily wellness routine.*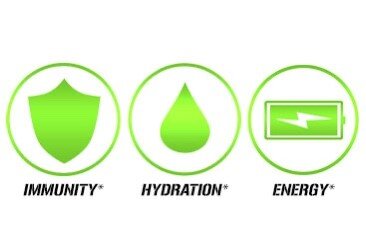 Hydrating Performance*
Performance starts with hydration, as the body is made up of 60% water and your skin, brain and muscles are over 70% water. But water alone won't help you perform at your best, as you need the electrolytes to fuel muscle contractions and minerals and antioxidants to help you stay at your peak. STACKED GREENSTM organic hydrating coconut water, alkalizing greens, minerals, natural antioxidants and electrolytes help replenish and renew what sweat and dehydration take from the body.*
Raw Energy*
Made from Organic Greens, Wheatgrass, and Spirulina plus fruits, vegetables and coconut powder for energy support. STACKED GREENSTM is packed with chlorophyll and phytonutrients to help promote sustained energy levels and supports red blood cell production that helps generate oxygen in the blood that's critical to performance and exercise.*
Organic Superfood
STACKED GREENSTM essential micronutrients including chlorophyll and phytonutrients in Organic Wheatgrass, Spirulina and Greens support the body's detoxifying process to support eliminating impurities in the body. Wheat grass also supports cleansing the digestive tract, which is important to eliminating abdominal discomfort and reducing other digestive issues.*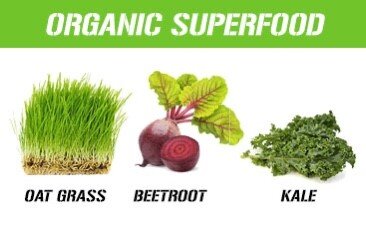 Ratings & Reviews
What's in EVLUTION NUTRITION Stacked Greens
30 Servings

Orchard Apple

Serving Size 1 Scoop (5.4g)

Servings Per Container

30

Amount Per Serving

%DV *

Calories

15

Total Carbohydrates

3 g

1%

Dietary Fiber

2 g

7%

Protein

1 g

2%

Calcium

30 mg

2%

Iron

1.3 mg

7%

Sodium

70 mg

3%

Potassium

130 mg

3%

Organic Wheat Grass

3,000 mg

†

Organic Greens Blend (as Green Balance®)

1,000 mg

†

Organic Alfalfa Grass Powder (young leaves)

Organic Wheatgrass Powder (young leaves)

Organic Barley Grass Powder (young leaves)

Organic Kale Powder (young leaves),

Organic Oat Grass Powder (young leaves)

Organic Spirulina Powder (whole plant)

Organic Lemon Juice Powder (fruit)

Organic Chlorella Powder (whole root)

Organic Astragulus Powder (10:1) (whole root)

Organic Spirulina Powder (algae

250 mg

†

Antioxidant Blend (as BettaBerries™)

100 mg

†

Acai Juice Powder (fruit), Jabuticaba Juice Powder (fruit)

Pomegranate Juice Powder (fruit), Goji Fruit Extract Powder (fruit)

Acerola Juice Powder (std. min. 25% Vitamin C)(fruit)

Mangosteen Super ORAC Powder (fruit)

Organic Amla Fruit Powder (fruit)

Strawberry Juice Powder (fruit)

Cranberry Juice Powder (fruit)

Organic Schisandra Berry Extract Powder (fruit)

Organic Maqui Berry Powder (fruit)

Coconut Water Freeze Dried Powder (as CocOganic®)

100 mg

†

Organic Beet Root Juice Powde

100 mg

†

Organic Wheat Grass Juice Powder (as NutraGrass®)

100 mg

†

* Percent Daily Values are based on a 2,000 calorie diet

† Daily value (DV) not established.

Other Ingredients:

Cinnamon

, Natural Flavors

, Salt

, Monk Fruit Extract.

Contains: Wheat
Directions For Stacked Greens: As a dietary supplement, mix 1 scoop of STACKED GREENS ™ in 8-10 ounces of cold water (vary amount of water by taste preference).
Warnings: Warning: Not for use by those with pre-existing medical conditions, those taking any medications or those under the age of 18. Keep out of reach of children and pets.
* These statements have not been evaluated by the Food and Drug Administration. This product is not intended to diagnose, treat, cure, or prevent any disease.
---