EVLUTION NUTRITION
EVL TEST Testosterone Booster
, 120 Tablets
Science Based Natural Testosterone Support Complex*
Designed To Support Natural Testosterone Levels, Muscular Strength And Stamina*
Product Overview
Proudly supports first responders & nurses with Bodybuilding.com and ID.me. Verify Here

THE EVLUTION OF

TESTOSTERONE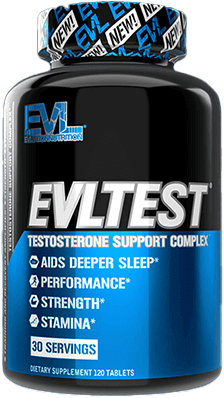 HIGH-PERFORMANCE TESTOSTERONE BOOSTER*
EVLTEST®'s advanced formula provides a complete testosterone support complex to optimize your performance. 8 powerful ingredients in a 100% transparent, fully dosed formula work through multiple modes of action to support the body's production of testosterone, support a healthy hormone balance, help keep estrogen in check and boost energy levels and stamina.* Additionally, EVLTEST® helps improve your overall quality of sleep to support testosterone production and recovery after intense workouts.*
3.1G
D-ASPARTIC ACID
750mg
TRIBULUS
500mg
FENUGREEK
250mg
DIM
160mg
MAGNESIUM
30mg
ZINC
D+B
VITAMINS
Healthy Testosterone Levels*
Proper Hormone Balance*
Higher Energy Levels*
Increased Stamina Levels*
Healthy Libido*
Exercise Recovery*
Better Sleep*

The Science of Natural Testosterone Support*
EVLTEST®'s complete formula is our most complete way to support the key factors necessary to boost low testosterone levels and increase stamina, strength, drive and lean muscle naturally! EVLTEST®'s 8 active ingredients work through multiple modes of action to support hormones that are shown to produce testosterone to help you perform at your best!*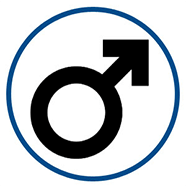 THE TOTAL TESTOSTERONE BOOSTER*
EVLTEST®'s complete, fully dosed formula is an optimal way to support the key factors necessary to boost low testosterone levels and increase stamina, strength, drive and lean muscle naturally!* Testosterone is the key hormone in men that impacts muscle mass, body fat, strength and optimal performance. EVLTEST®'s science-based ingredients including D-Aspartic Acid, DIM, and Fenugreek have been shown in studies to support healthy testosterone levels and help you perform at your best. Plus, EVLTEST's Zinc and D3 protect your testosterone level from drops that can occur when these key vitamins and minerals are deficient.*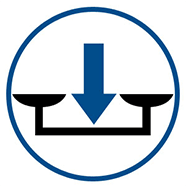 BALANCE HORMONE AND ESTROGEN LEVELS*
EVLTEST® targets the body's enzymes that are responsible for converting testosterone into estrogen and metabolizing estrogen to keep it at a healthy balance. When estrogen levels increase, it can lower the amount of free testosterone and throw your hormone levels out of balance, preventing testosterone from reaching optimal levels. Key ingredients like Fenugreek with a high potency 50% level of furostanic saponins supports reducing the enzymes that convert testosterone into estrogen.*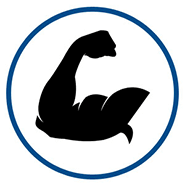 BUILD LEAN MUSCLE AND STRENGTH*
EVLTEST®'s 8 active ingredients work through multiple modes of action to support hormones that are shown to produce testosterone to help you build more muscle and gain strength. EVLTEST® helps your body naturally increase its own production to give you the physique and strength goals you desire along with supporting optimal sleep. Every facet of TEST goes hand-in-hand to provide you with the most unique training and recovery amplifier on the planet.*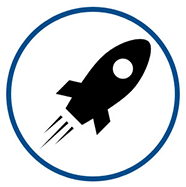 RAISE YOUR PERFORMANCE*
EVLTEST® works to support and promote testosterone levels that are critical to generating the energy to perform in and out of the gym. Powerful ingredients support increases in luteinizing hormone and testosterone production to support stronger libido, male drive and stamina. Plus, EVLTEST's Zinc and D3 protect your testosterone level from drops that can occur when these key vitamins and minerals are deficient.*
KEY TESTOSTERONE BOOSTING INGREDIENTS*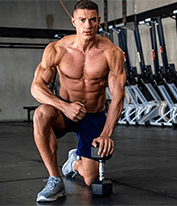 D-ASPARTIC ACID + VITAMIN D
D-ASPARTIC ACID
D-Aspartic acid is a natural amino acid that has been shown to increase low testosterone levels. Scientific research suggests that the main modes of action are raising the levels of follicle stimulating hormones and luteinizing hormone production, which plays a key role in the production of testosterone. EVLTEST® contains the 3.1 gram dosage rate per day that has been shown to promote higher testosterone levels in scientific studies.*
VITAMIN D
Busy lifestyles indoors have resulted in getting very little exposure to sunlight, resulting in low or deficient levels of vitamin D. These low vitamin D levels can negatively impact testosterone production. Increasing vitamin D levels may help boost testosterone and improve other health measures. Some studies have shown a connection between low testosterone and a deficiency in vitamin D. When participants' vitamin D levels increased, so did their testosterone levels.*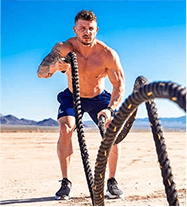 FENUGREEK + ZINC
FENUGREEK
Fenugreek extract has been shown to promote both bioavailable and free-testosterone levels naturally within the body. EVLTEST® contains high potency Natural Fenugreek extract containing 50% level of furostanic saponins, the active form of Fenugreek. These phytochemicals aid in the production of luteinizing hormone that supports stimulating the production of testosterone. Fenugreek also may help in reducing the enzymes that convert testosterone into estrogen and by supporting free testosterone levels while also boosting antioxidant levels in EVLTEST®.*
ZINC
Having enough Zinc in your body may play an important role in affecting free testosterone levels in normal men. It's important that you're not deficient as free testosterone is the type most easily used by your body. Deficiencies of zinc can lead to a decrease in androgen receptors, an increase in estrogen receptors, and may increase aromatization of testosterone to estrogen like low levels of Vitamin D.*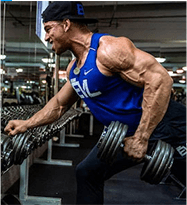 DIM + MAGNESIUM ASPARTATE
DIM
DIM, also known as Diindolylmethane, is sourced from vegetables like broccoli and brussels sprouts and supports metabolism of estrogen. This helps maintain a healthier balance between testosterone and estrogen in the body. We all have an enzyme called aromatase which converts a portion of our testosterone into estrogen. DIM aids in inhibiting aromatase enzymes, which can alter testosterone into estrogen. Thus, DIM may help protect testosterone levels and the creation of more free testosterone in the body.*
MAGNESIUM ASPARTATE
Magnesium deficiency is a major issue with approximately 50% of the population low in magnesium levels. This can lead to lowered testosterone levels, and magnesium is also necessary to effectively metabolize Vitamin D. Magnesium is also essential to athletic performance as it regulates heart rhythm, permits muscles to contract and relax properly, and is essential to producing adenosine triphosphate (ATP), the main source of energy in human cells.*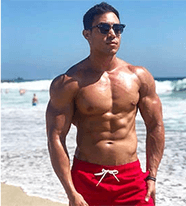 TRIBULUS + VITAMIN B6
TRIBULUS
Tribulus Terrestris has been used from ancient times to the present day as a natural way to boost libido and support levels of Testosterone in the body. Tribulus naturally contains Saponins, which are the chemical compounds primarily responsible for Tribulus' health benefits.*
VITAMIN B6
Vitamin B6 is essential for the metabolism of protein, carbohydrates and fatty acids to produce energy, and has effects on mental processing, mood and hormone balance. Vitamin B6 is also involved in over 100 different enzyme reactions in the body. In men, vitamin B6 may help to regulate healthy testosterone levels*
Ratings & Reviews
What's in EVLUTION NUTRITION EVL TEST Testosterone Booster
120 Tablets

Serving Size 4 Tablets

Servings Per Container

30

Amount Per Serving

% DV

Vitamin D3 (as Cholecalciferol)

50 mcg

250%

Vitamin B6 (as Pyridoxine HCl)

11 mg

647%

Magnesium (as Aspartate)

160 mg

38%

Zinc (as Monomethionine and Aspartate)

30 mg

273%

D-Aspartic Acid

3,120 mg

†

Tribulus Terrestris Extract (std. min. 45% saponins)

750 mg

†

Fenugreek Seed Extract (std. min. 60% saponins)

500 mg

†

Diindolylmethane (DIM)

250 mg

†

Percent Daily Values are based on a 2,000 calorie diet.

† Daily Value (DV) not established.

Other Ingredients:

Microcrystalline Cellulose

, Vegetable Stearate

, Carboxymethylcellulose

, Povidone

, Silicon Dioxide

, Hypromellose

, Glycerine
Directions For EVL TEST Testosterone Booster: Tablets: As a dietary supplement, take 4 tablets of EVLTEST® on an empty stomach 30-60 minutes before bedtime.
Warnings: Not for use by those with pre-existing medical conditions or taking any medications. Not for use by women. Do not use if you are pregnant, nursing or contemplating pregnancy. Consult your physician before using this product if you are taking any medications or are under a physician's care for a medical condition. Discontinue use 2 weeks prior to surgery. Keep out of reach of all children. Do not exceed recommended serving size or suggested use for any reason. Use for a maximum of 12 weeks, then take a 4-week break before beginning use again.
* These statements have not been evaluated by the Food and Drug Administration. This product is not intended to diagnose, treat, cure, or prevent any disease.
---