DNAfit
Muscle Fit DNA Test
,
Optimize your fitness & nutrition efforts
Get reports on 4 Genetic areas of fitness, 5 areas of food, 4 areas of nutrition & 5 areas of diet.
Price:
$99.00
( / Serving)
Product Overview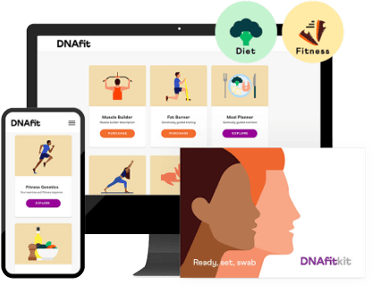 DNAfit
Muscle Fit DNA test
Designed by Olympians, DNAfit is a smarter approach to wellness. Finely tune your diet, exercise and lifestyle choices with the most granular home DNA test on the market.
No two people are the same, so why adopt the average advice? DNAfit specialises in genetically-guided health and wellbeing solutions, underpinned by rigorous science, delivering long-term, proven results—all from a simple mouth swab.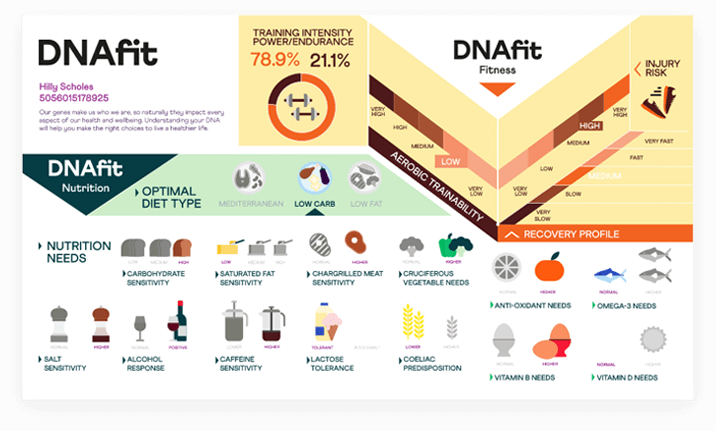 Developed by medal-winning Olympians, Muscle Fit utilises recovery and nutrition insights to combine everything you need to plan your workouts in the gym and maximise your recovery in between sessions.
Results are released in 10 working days after your swab is returned
4 areas of fitness genetics (including award-winning power/endurance insights)
5 areas of food (including optimal diet type)
4 areas of nutrition (including your vitamin needs)
5 areas of diet (including tolerances and sensitives to lactose and caffeine)
Online meal planning platform, based on your genes
Online exercise platform, based on your genes
DNAfit is highly awarded



Muscle Fit reports on 4 areas of Fitness Genetics
Power/endurance response– DNAfit's award-winning algorithm places you on a spectrum of power and endurance - this is about how your muscles respond to training. Will you achieve better gains with intense sessions, or with lower weights and more volume? Find out with Muscle Fit.
Recovery speed– Sometimes the best training is rest. Let your genetics confirm if you need more or less recovery than your training buddy.
Injury risk– When you're pushing the limit, injuries can occur. By understanding your risk, you can plan appropriate recovery, or incorporate more injury prevention or prehab into your sessions.
Aerobic trainability– Find out how responsive your VO2Max is to training, and plan your workouts according to if your goal is distance or endurance events.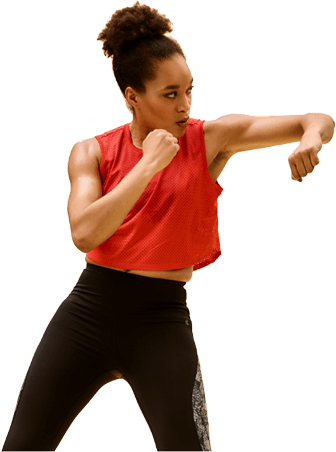 Hear about DNAfit fitness genetics
Muscle Fit reports on 14 areas of Nutrition Genetics
Five food reports– Understand how your body responds to Fats and Carbs, and see what your Antioxidant needs are. Muscle Fit also gives you an optimal diet type recommendation based on these factors.
Four nutrient reports– Not everyone is as good at claiming nutrients from their food as everyone else. Find out if you need to eat more Cruciferous veggies, Vitamins and Omega-3.
Five dietary reports– Lactose, Gluten, Salt, Alcohol and Caffeine: see what effect they have on your body and whether you need to limit your intake in these areas.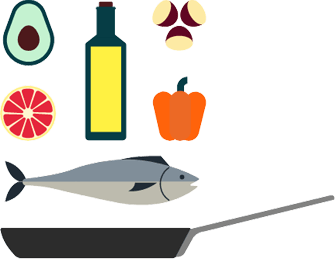 Hear about DNAfit nutrition genetics
Genetic platform for Meal Planning and Exercise
At DNAfit we've done the heavy lifting for you: Once you've got your results, you can log into Meal Planner, and get recipe suggestions and a shopping list to plan the perfect genetically guided diet.
Choose between our Muscle Builder or Fat Burner online platforms, where your Fitness Genetics will be turned into an exercise plan designed with the perfect amount of reps and recovery to optimise your training. Ensure your technique is perfect with our video, audio and text guides.
Meal Planner provides genetically matched meals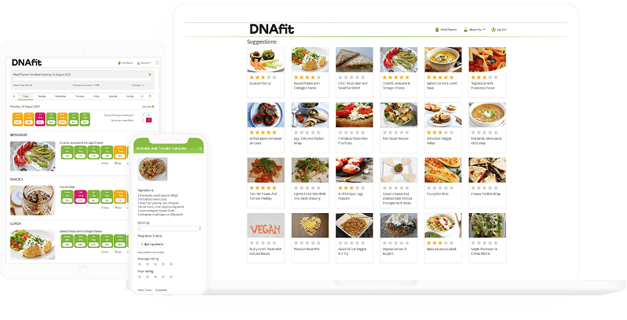 DNAfit wellness app: View your results anywhere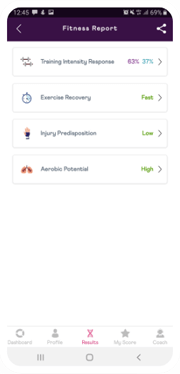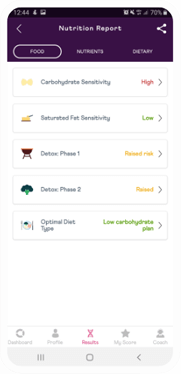 NOTICE: Direct-to-Consumer Genetic Tests are intended for General Wellness use. Do not make any dietary or health-related decisions without first discussing your test results with your health care provider. For genetic tests, you may also consider speaking with a genetic counselor, board-certified medical geneticist, or other equivalent health care provider.
Ratings & Reviews