ChromaDex
Tru Niagen NAD Support
Nicotinamide Riboside capsules to support healthy aging & cellular energy levels*
Help boost cellular energy & repair after two months of daily use*
Product Overview
Promoting cellular health can have many positive effects on your daily routine. Tru Niagen® users report everything from sustained energy throughout the day to overall improvements in general well-being.* Each experience is different because each person is different. Ultimately, what you feel and how long it takes will depend on what your cells need.*
Tru Niagen® is backed by 10 published human clinical studies and has no known attributable side effects. Tru Niagen® products bearing the 'NSF Certified for Sport' seal undergo additional testing from NSF International for more than 270 athletic banned substances.
Product Benefits
Fuels Cellular Energy for Daily Fitness*
Provides Cellular Defense to Support Immune Health*
Repairs Cellular Damage from Life's Everyday Stress*
Increases Cellular Metabolism and Energy Production*
Maintains Healthy Mitochondria*
Promotes Cellular Repair*
Key Ingredients
Niagen® is the only patented source of nicotinamide riboside that has twice been successfully reviewed under FDA's new dietary ingredient ("NDI") notification program and has also been successfully notified to the FDA as generally recognized as safe ("GRAS"). Niagen® has been used in 10 Published Human Clinical Studies, 100+ Preclinical Studies, and over 200 Research Collaborations.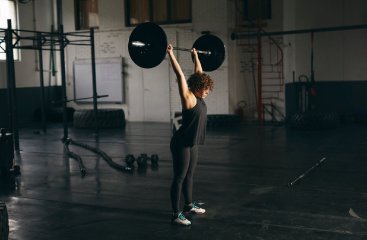 Supports Your Goals
The best way to maintain your overall well-being is to get to the core of your body. Your cells are the foundation of your health. They work tirelessly to keep you resilient. Cellular care doesn't just revitalize one part of you, it nourishes every cell, supporting all of you. Tru Niagen® helps increase cellular energy production by increasing NAD⁺ levels which plays an essential role in how our cells generate energy in the form of ATP. This energy powers everything our cells and bodies do and helps our muscles function before, during, and after exercise.*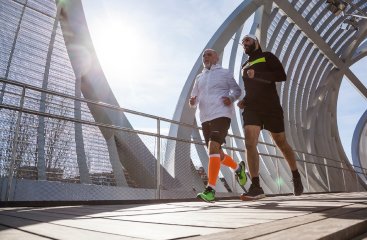 Good To Know
The stressors that reduce cellular health include poor diet, lack of sleep, alcohol consumption, viral infection, and lack of exercise.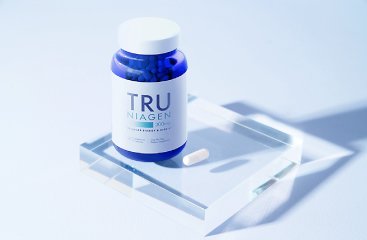 Ratings & Reviews
What's in ChromaDex Tru Niagen NAD Support
Serving Size 1 Vegetarian Capsule

Servings Per Container

30

Amount Per Serving

NIAGEN® (nicotinamide riboside chloride)

300 mg

**

** % Daily Value Not Established

Other Ingredients:

Microcrystalline Cellulose

, Hypromellose (Vegetarian Capsule)

, Vegetable Magnesium Stearate
Directions For Tru Niagen NAD Support: Adults take one capsule daily or as recommended by your healthcare professional.
Warnings: Store in original container in a cool, dry place.
CAUTION: If you are pregnant, nursing, or taking any medications, please seek the advice of a healthcare professional prior to use. Not intended for use by children under 18.
* These statements have not been evaluated by the Food and Drug Administration. This product is not intended to diagnose, treat, cure, or prevent any disease.
---