Hydra-Charge is a powerhouse of flavor packed with nutrients, allowing for FULL customization of your Pre-, Intra-, or Post-workout stacks. The custom flavoring system of Hydra-Charge supports hydration and the body's natural defenses before, during and after intense training.* HYDRA-CHARGE contains five essential electrolytes from tender coconut water and is combined with SPECTRA™, scientifically balanced to support antioxidant potential.*
NEXT GENERATION
FREE RADICAL DEFENSE
SPECTRA™ is a new dawn in our understanding of how fruits, vegetables and herbs positively interact and influence physiological functions in the human body.
Unique combination of fruit, vegetable and herb extracts and concentrates
Clinically researched free radical Targeting
SPECTRA™ SPIKES CELLULAR OXYGEN CONSUMPTION
TURN IT UP WITH TAURINE
Taurine is an amino acid that supports neurological development and helps regulate the level of water and mineral salts in the blood.*
Scientists have discovered that taurine levels in muscle cells are critical for muscle force and strength. That means keeping muscular taurine levels high during workouts is essential for maintaining strength.*
Taurine's positive effects on fatigue may be due to its antioxidant properties, which can reduce muscle fatigue during exercise.* In addition, taurine can aid muscle size by drawing more fluid into muscle cells.
Ingested Taurine is absorbed and distributed throughout the intracellular space*
Positively affects osmolarity > expansion and maintenance of fluid volume (i.e. hyperhydration)*
helps body to facilitate hydration for extended periods of activity*
excel in environmental heat and humidity*
hydrated muscles help give you more full, pumped look*
Levels shown to accentuate 'pump' response after 8-15 repetitions*
MICROPURE
SUGAR FREE
VEGETARIAN
NO ARTIFICIAL FLAVORS
NO ARTIFICIAL COLORS
TASTES AMAZING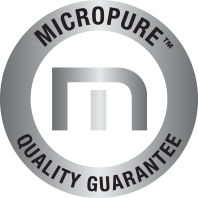 MICROPURE™
QUALITY GUARANTEE
Each product is third party tested for purity and potency.