BSN
Syntha-6
Ultra-Premium Protein Matrix*
Blended Protein Formula with a Real Milkshake Like Taste*
Product Overview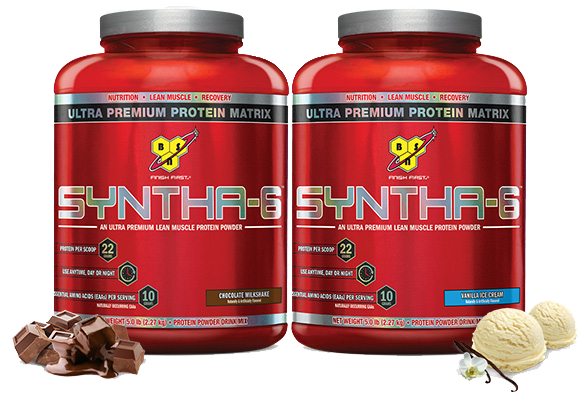 Ultra-Premium Lean Muscle

Protein Powder
Supports Muscle Growth*
Supports Muscle Protein Synthesis*
Helps Kick-start The Recovery
Process*
Milkshake-Like Taste Ridiculously
Delicious
Push your performance past previous barriers.
PROTEIN PER SCOOP
USE ANYTIME, DAY OR NIGHT
ESSENTIAL AMINO ACIDS (EAAs) PER SERVING
Ultra-Premium Lean Muscle Protein Powder
SYNTHA-6® is an ultra-premium protein powder with 22g protein per serving and is BSN®'s best-tasting protein on the market. SYNTHA-6® not only includes essential amino acids and essential fatty acids, but is also an excellent source of fiber, which makes it a nutritious and multi-functional protein supplement. SYNTHA-6® is the go-to protein for any nutrition or exercise regimen because it is designed to suit a variety of active lifestyles and diet plans. And with SYNTHA-6®, the high standard of quality protein comes with taste to match, thanks to BSN®'s exclusive flavor technology.
Ridiculously Delicious
BSN® broke through the whey protein flavor barrier once and for all with the introduction of SYNTHA-6®. Available in over 10 decadent flavors, SYNTHA-6® mixes like a delicious milkshake and is designed for any individual who wants to supplement daily protein intake to help reach their nutritional and physique goals.
BSN Supplementation
At BSN®, we have designed our products to complement one another. When used together, they can help enhance the overall benefits of your supplementation and workout regimen.
Transform your athletic potential with these suggested products

N.O.-XPLODE
Pre-Workout Igniter

SYNTHA-6
Ultra Premium Protein Powder

SYNTHA-6 ISOLATE
100% Isolate Protein Matrix

ISOBURN
Fat Burning Protein Powder Matrix

AMINO X
Effervescent Endurance & Recovery Agent
Protein Powder
100% Protein Isolate
Fat Burning Support
Pre-Workout Supplement
Intra-Workout Supplement
Post-Workout Supplement/
Recovery Agent
Muscle Support
No Caffeine; Use Anytime, Day or Night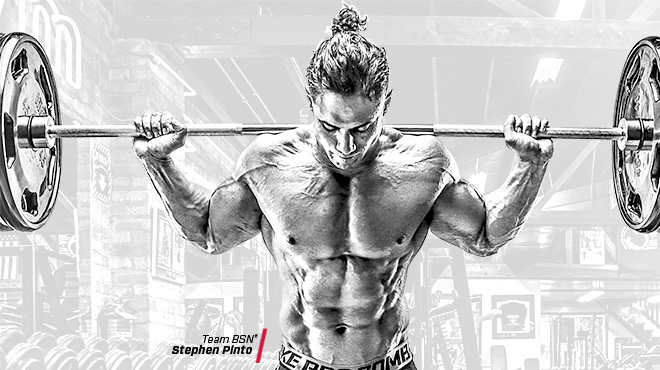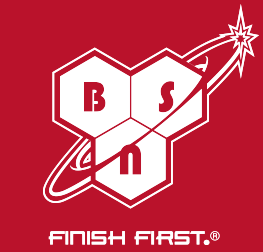 You May Also Like
Ultra-Premium Lean Muscle Protein Beverage!*
Ultra-Premium Protein Isolate Matrix!*
Ratings & Reviews
By clicking the button above, you agree to entering the Bodybuilding.com Reviews section. Products in the Store are not intended to diagnose, treat, cure, or prevent any disease.
Loved the taste and quality.
Syntha-6 is by far the highest quality protein powder that I have ever used. The taste cannot be beat! When everyone says it tastes just like a real milkshake, they are not lying. I would drink other brands of protein over the sink in case I had to throw up from the taste being so bad! Also, this really stepped up my game in my weight loss and muscle gaining goals. Before I took the protein i would feel weak after working out since I was on a calorie deficit, now when I drink my shake i feel full and satisfied after my workouts. I gained a noticeable amount of strength and muscle volume once i started religiously drinking Syntha-6. It has been a year long journey and over 80 pounds of fat lost,and I could not have done it without the help of bodybuilding.com and Sythna-6.Cannot recommend this product or company enough!
10Banana
6Vanilla Ice Cream
9Strawberry Milkshake
Syntha-6 has to be the best tasting protein around. I only complain about the servings per container, this is where I feel they lack. aside from the great taste its a thick shake when mixed with water and you don't need to mix 2 scopes for volume or substance. I believe I could replace a meal with this shake, overall great product just need more serving per bottle. 48 servings isn't competitive- 9
10Chocolate Milkshake
8Banana
6Cinnamon Bun - Exclusive!
10Strawberry Milkshake
I really look forward to drinking these shakes any time. They really taste that good. The vanilla ice cream for me is ridiculously good. I drink it at LEAST 3x a day. I ended up buying a 5lb tub. The protein is moderate and has some carbs and fat but unless you're prepping for a competition or something this is perfect for people trying to get supplement their protein intake or just live a healthier lifestyle.
10Vanilla Ice Cream
10Strawberry Milkshake

My son loves the chocolate and I love the Strawberry. Taste is unbelievable!!!
10Chocolate Milkshake
10Strawberry Milkshake
Actually bought this elsewhere as bodybuilding.com delivery to New Zealand can be slow and I'd run out. Tastes great though (and I should have read this first), it's got corn syrup in it which I really don't expect from something in a sports supplement. Is sucralose not a better option? I know it's a popular protein but in my 40gram scoop I think if like more protein and less fillers - especially the corn syrup

Love the taste and i feel the difference switching to this from combat powder. Recommend
10Chocolate Peanut Butter
Only Strawberry flavored protein mix that I've enjoyed other than Max Muscles brand. Good taste and doesn't give you that metal aftertaste many Strawberries do.

Its protein it gets the job done if you're lacking those protein calories then here you go!

Tastes pretty good and mixes well. However, big 47g scoop only provides 22g of protein
7Chocolate Milkshake
8Vanilla Ice Cream
† This price is the retail price for this product found at one or more retail websites in the last 30 days. The price may not include shipping cost, tax, sale or promotional prices, or discounts such as member pricing. Prices may change. Bodybuilding.com verifies this price every 30 days.
What's in BSN Syntha-6
5 Lbs.

Banana

Supplement Facts

Serving Size:

1

Rounded Scoop

(47.2

g)

Servings Per Container:

About 48

Amount Per Serving

Calories

200

Calories From Fat

50

% Daily Value†

Total Fat

6

g

9%

Saturated Fat

2

g

10%

Trans Fat

0

g

Cholesterol

55

mg

18%

Sodium

180

mg

8%

Potassium

180

mg

5%

Total Carbohydrates

14

g

5%

Dietary Fiber

5

g

20%

Sugar

2

g

Protein

22

g

44%

Vitamin A

0%

Vitamin C

0%

Calcium

15%

Iron

2%

Phosphorus

15%

Magnesium

6%

† Percent Daily Values are based on a 2,000 calorie diet.

Your daily values may be higher or lower depending on your calorie needs.
Ingredients:

Protein Matrix Comprised Of (Whey Protein Concentrate [Milk]

, Whey Protein Isolate

, Calcium Caseinate

, Micellar Casein

, Milk Protein Isolate

, Egg Albumin

, And Glutamine Peptides)

, Polydextrose

, Sunflower Powder (Sunflower Oil

, Corn Syrup Solids

, Sodium Caseinate

, Mono- & Diglycerides

, Dipotassium Phosphate

, Tricalcium Phosphate

, Soy Lecithin

, And Tocopherols)

, Natural & Artificial Flavors

, MCT Powder (Medium Chain Triglycerides

, Non-Fat Dry Milk

, Disodium Phosphate

, And Silicon Dioxide)

, Lecithin, Cellulose Gum

, FD&C Yellow #5

, Salt

, Sucralose

, Acesulfame Potassium

, Papain

, And Bromelain.

Allergen Information:

Contains Milk, Egg, Wheat And Soy (Lecithin) Ingredients.

Allergen Warning:

Manufactured On Equipment Which Processes Products Containing Milk, Egg, Soybeans, Wheat, Shellfish, Fish Oil, Tree Nuts, And Peanut Flavor.
Directions For Syntha-6:
Take 1 scoop with 4-5 fl. oz. of cold water or any beverage of choice. To increase your protein intake per serving and achieve an even more amazing milkshake experience, use non-fat or low-fat milk.
SUGGESTED USE: For healthy adults, consume enough protein to meet your daily protein requirement with a combination of high protein foods and protein supplements throughout the day as part of a balanced diet and exercise program.
Warnings: Before consuming Syntha-6 seek advice from a physician if you are unaware of your current health condition, have any pre-existing medical condition, taking any medication, planning any medical procedure, pregnant, nursing or contemplating pregnancy. Reduce or discontinue use if any adverse reactions occur such as but not limited to gastrointestinal discomfort. Syntha-6 is only intended to be consumed by healthy adults 18 years of age and older. Keep out of reach of children and pets.
* These statements have not been evaluated by the Food and Drug Administration. This product is not intended to diagnose, treat, cure, or prevent any disease.
---