BSN
Crisp Bar Variety Stack
,
Contains 20g of premium protein and 2-4g of sugar to support muscle growth & workout recovery*
Mix and match your favorite Protein Crisp bars into your own crunch box
Product Overview

Choose one Protein Crisp flavor from each drop-down menu.
After you've selected six flavors, just hit 'ADD TO CART'
BOOM! You're done. You just saved 10% on your favorite PROTEIN CRISP flavors.

Now Hit The Gym
While you wait for your custom protein crisp crunch box to arrive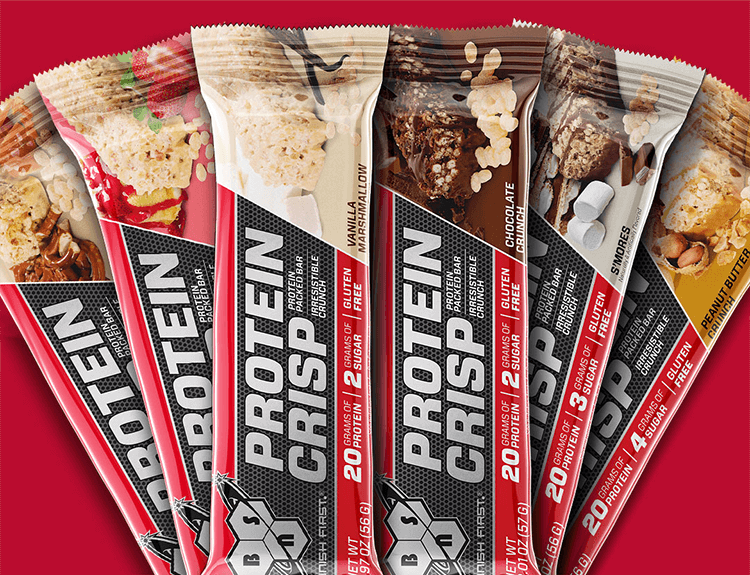 Ratings & Reviews
Directions for Crisp Bar Variety Stack:
Follow the directions on the products' label.
Warnings: Read the warnings on the products' label.
* These statements have not been evaluated by the Food and Drug Administration. This product is not intended to diagnose, treat, cure, or prevent any disease.