Bodybuilding.com Signature
Blender Bundle
,
Stack Signature 100% Whey Protein with a Personal Beverage Blender
Support your goals with 25g whey protein per serving & digestive enzymes
Product Overview
Signature 100% Whey Protein
Whey protein is the most important weapon in your muscle-building arsenal. It promotes muscle growth, counteracts muscle breakdown, and supports your workout recovery.*
25g Whey Protein
2g Sugars
Digestive Enzymes
Learn More
Personal Beverage Blender
BPA Free Cups & Lids
Stainless Steel Blades
Dishwasher Safe
Learn More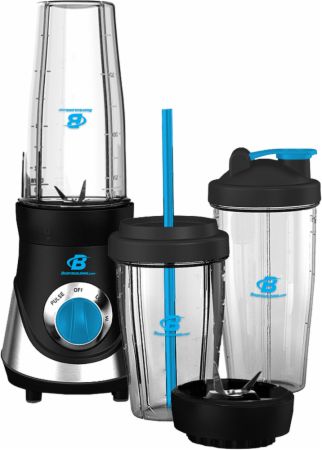 Ratings & Reviews
Directions for Blender Bundle:
Follow the directions on the products' label.
Warnings: Read the warnings on the products' label.
* These statements have not been evaluated by the Food and Drug Administration. This product is not intended to diagnose, treat, cure, or prevent any disease.