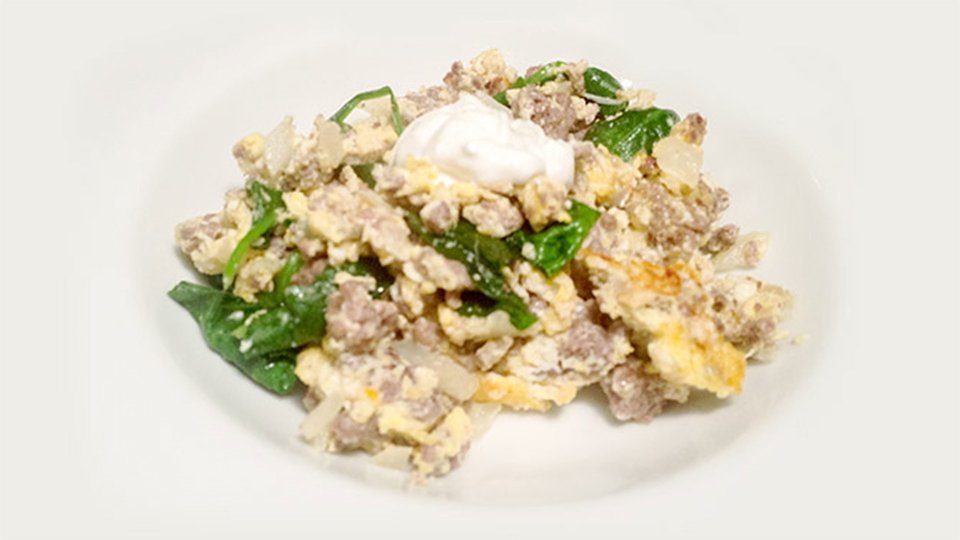 Every ingredient in this recipe will help you build muscle. Have it for breakfast or dinner and get the macronutrients you need for optimum results.
Ingredients
3 whole eggs, scrambled
4 oz lean ground beef
⅛ cup reduced fat cheddar cheese, shredded
½ cup nonfat plain Greek yogurt
2 cup spinach
½ white onion
Directions
Brown ground beef in skillet.
As beef browns, add chopped onion to the skillet.
Pour scrambled eggs into the skillet.
As eggs harden, add spinach and mix.
Once the eggs are firm and the spinach is wilted, add cheese and place the mixture on a plate.
Top with Greek yogurt.