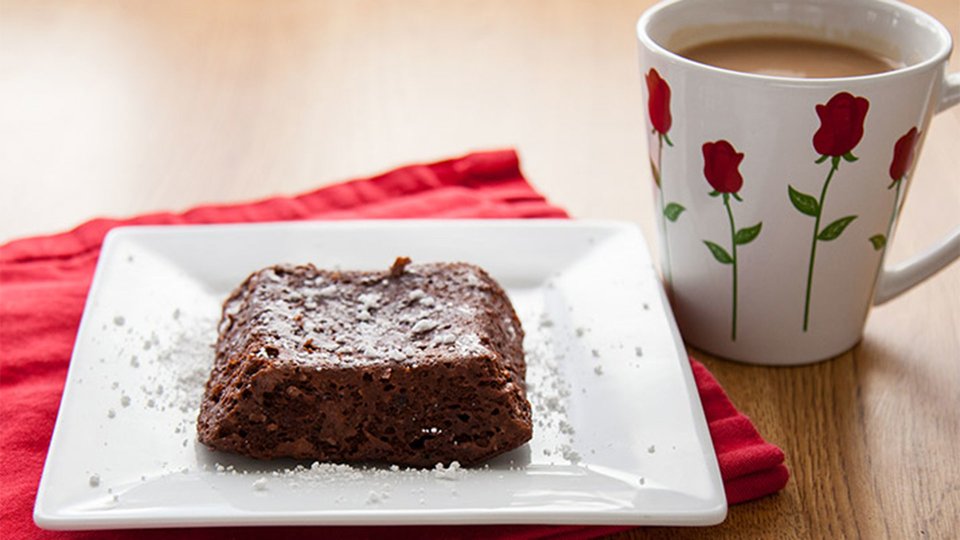 When your sweet tooth calls, satisfy your craving for a treat with a brownie that meets your macros—and can be whipped up in the nick of time. Make this protein treat a breakfast staple by pairing it with your morning cup of coffee sweetened with one tablespoon of vanilla chai protein and a splash of almond milk.
Ingredients
½ banana
¼ cup nonfat plain Greek yogurt
1 scoop(s) fitMiss Delight, Chocolate Delight Protein Powder
2 tbsp almond flour
½ tbsp cocoa powder, unsweetened
⅛ tsp baking powder
Directions
In a small bowl, mash the banana. Stir in Greek yogurt, protein powder, almond flour, cocoa powder, and baking powder.
Pour blended ingredients into an individual squared ramekin sprayed with nonstick cooking oil. No ramekin? A mug will work, too.
Microwave for 1.5-2 minutes, and top with a sprinkle of confectioner's sugar.