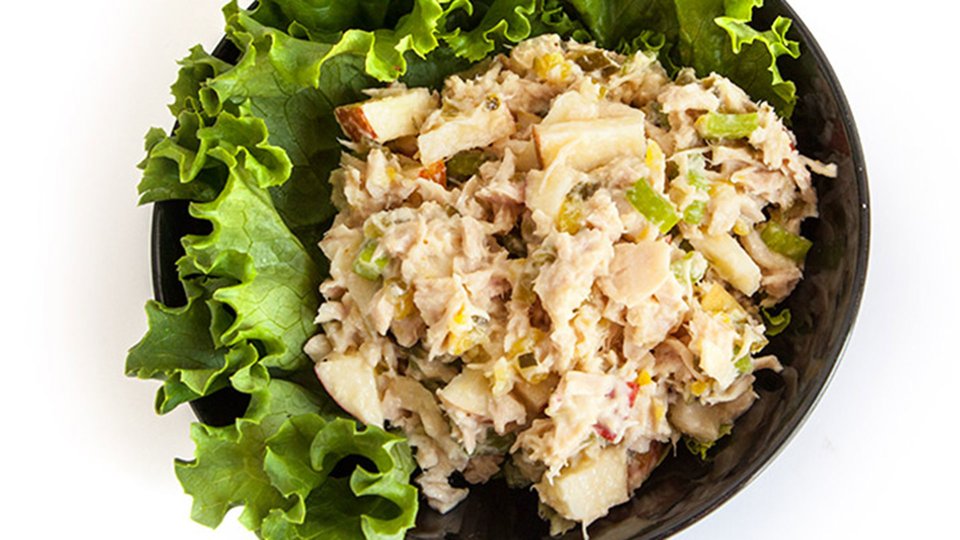 Oh, I know what you're thinking: tuna and apple, you're crazy! I promise you, the texture and taste combo of apple and tuna is great. The best part about this salad is its versatility. Eat it as it is, on a sandwich, or make a lettuce wrap. Whichever option you go for, it'll be a good decision.
Ingredients
2 tbsp stalk celery, finely diced
2 can tuna, canned in water
1 tbsp relish, sweet
½ apple, sliced
¼ tsp garlic powder
3 tbsp fat-free mayonnaise
Directions
Drain water from cans and place tuna in a bowl.
Finely chop celery and apple and add to tuna.
Stir in sweet relish, garlic powder, and mayo.