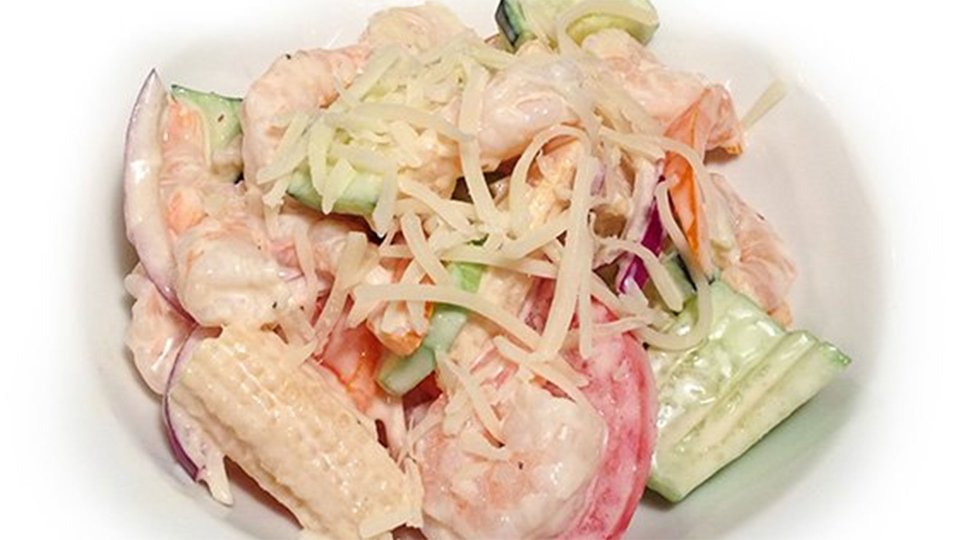 This shrimp-based salad is perfect for the seafood lover looking to lighten up their diet and boost their vitamin and antioxidant intake. It's loaded with nutrients; you can't go wrong!
Ingredients
1 cup cucumber, thinly sliced
1 tomatoes, sliced
¼ cup red onion, sliced
1 yellow pepper, sliced
½ cup baby corn
30 shrimp small shrimp, peeled and deveined
1 oz fat-free mozzarella cheese
¼ cup fat-free mayonnaise
1 tbsp white vinegar
½ tsp dijon mustard
2 tbsp splenda
½ tsp garlic, minced
salt and pepper to taste
Directions
Slice vegetables and then toss together with shrimp.
In a small bowl, combine all dressing ingredients and stir until well mixed.
Drizzle over salad to coat.
Toss and then sprinkle with cheese before serving.