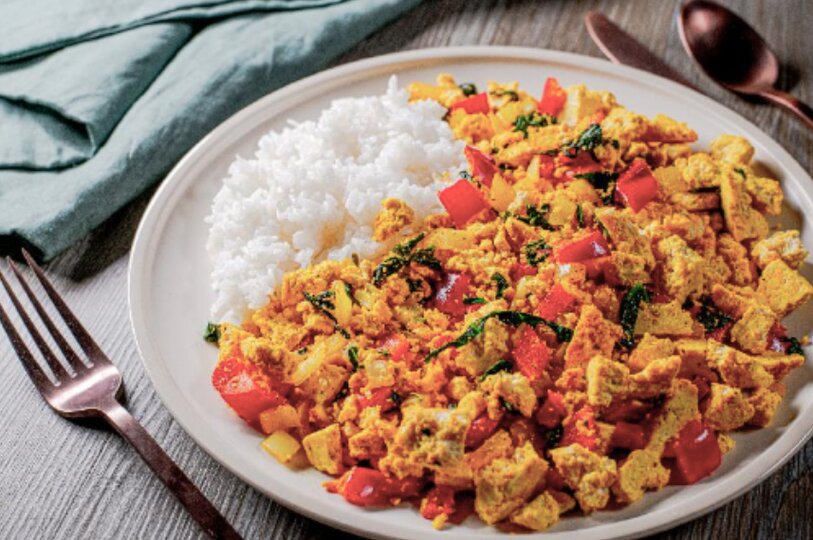 Looking for a well balanced meal for dinner? Look no further!
Ingredients
1 cup, chopped green bell pepper, chopped
1 tsp onion powder
1 cup white Rice
2 tsp olive oil
1 cup, chopped onions
24 oz tofu, firm
1 tsp turmeric
2 cup spinach
Directions
Add olive oil to a pan over medium heat.
Cook chopped spinach, onions, and bell peppers until soft, about 2 minutes.
Add in crumbled tofu (you can do this by hand, or with the back of a spatula). Cook until the tofu is hot and most of the water has evaporated.
Stir in the spices, season with salt and pepper, then serve with instant rice.