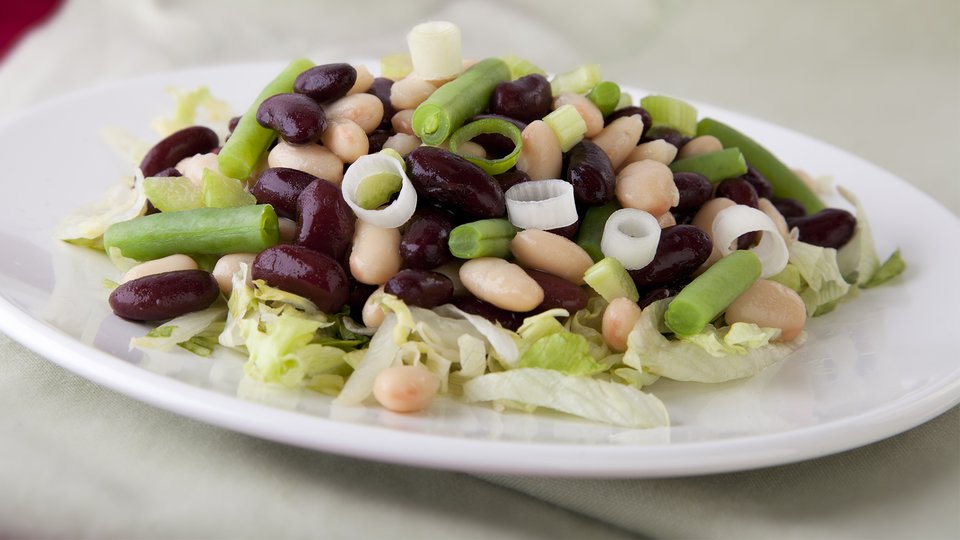 A low fat, high fiber, high protein salad recipe.
Ingredients
3 cup green beans
1 tbsp extra virgin olive oil
1 tsp dijon mustard
1 15 oz can cannellini beans
1 14 oz can kidney beans, canned
1 tbsp chopped shallot, finely chopped
4 tbsp white vinegar
Directions
Steam or cook the green beans in a pot of boiling water for 3-4 minutes, until tender-crisp.
Drain and plunge beans into cold water to stop cooking and retain color.
Combine cooked green beans with cannellini beans, kidney beans and shallots in a large bowl.
Whisk vinegar, oil and mustard and drizzle over bean mixture.
Serve chilled or at room temperature.